A Lady Just Chatted me up that She is About to be Used for ritual Around FUTA South gate -Man Reveals
A Lady Just Chatted me up that She is About to be Used for ritual Around FUTA South gate -Man Reveals
It's quite important and necessary for everyone to be one's brother's keeper, as there are indeed strange things which goes on all around the world. This is the action of a man who has chosen to share what he was told by a lady whom he chatted with, while also calling the attention of the security. Security issues are quite rampant, and it is always the sole responsibility of every person to stay vigilant, after a man took to his social media page to reveal the conversation he had with a lady.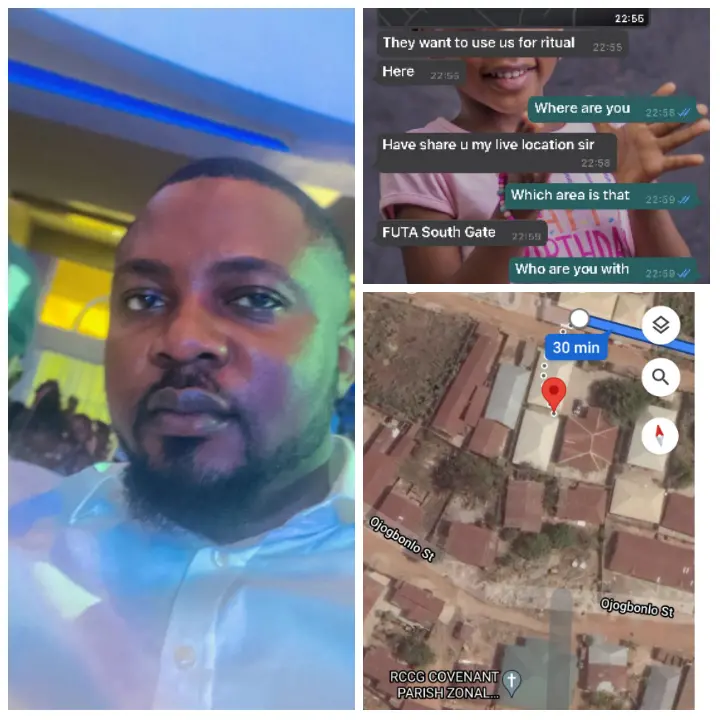 According to Oluyemi Fasipe, the man noted that few minutes ago, he got a distressing message from a lady who told him that she was about to be used for ritual around the Federal University Of Technology, Akure, south gate. However, the man who stressed that he has called on the authorities over the message he received furthermore added that it was more scary when while they were chatting, he suddenly realized that she had blocked him.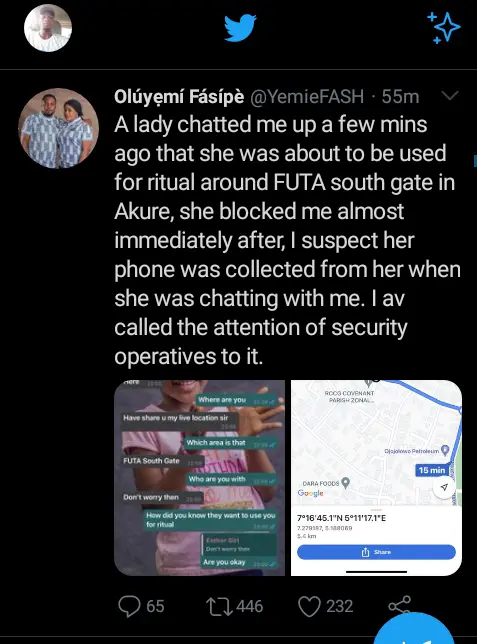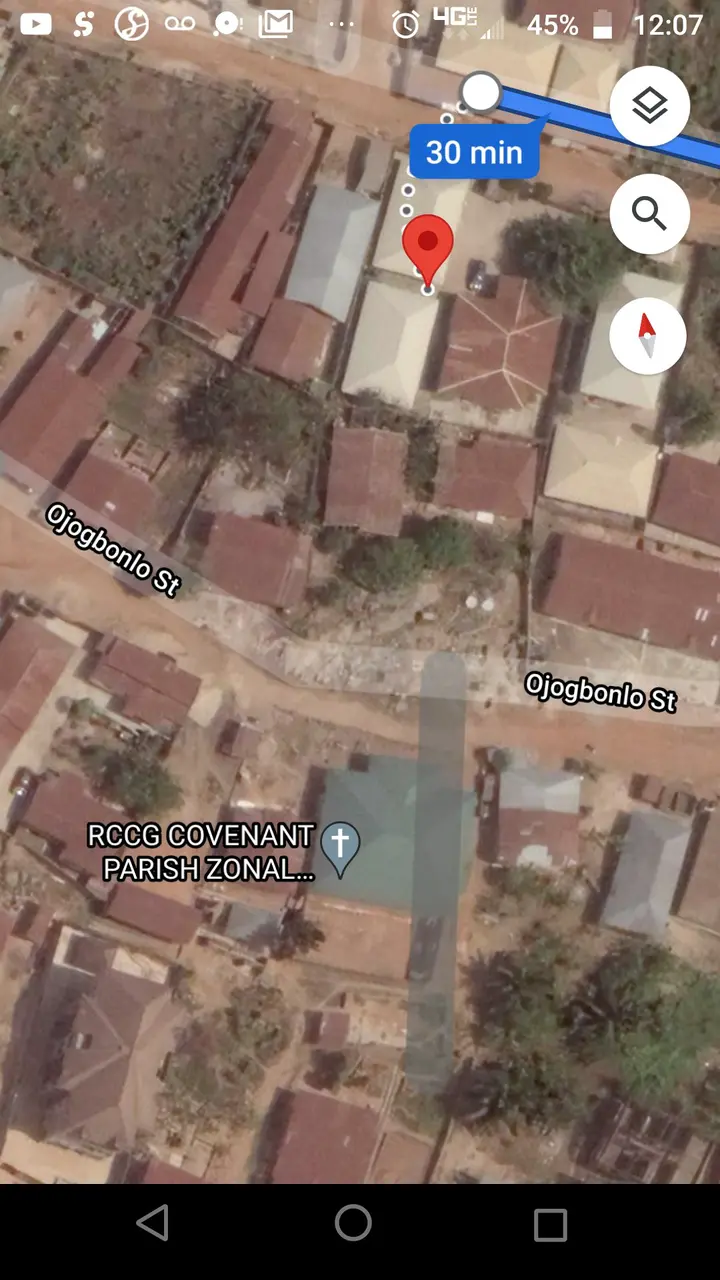 Oluyemi, the man who took much concern over the chat from the lady said he suspects she was caught, and her phone probably collected. The lady, according to the photo of the chat he had with the man, it was gathered that she had already divulged the whereabout of where she is using a Google Map. This nonetheless stirred various and concerned Nigerians who took turns to spot where exactly she is, according to the photos in the reactions as seen below.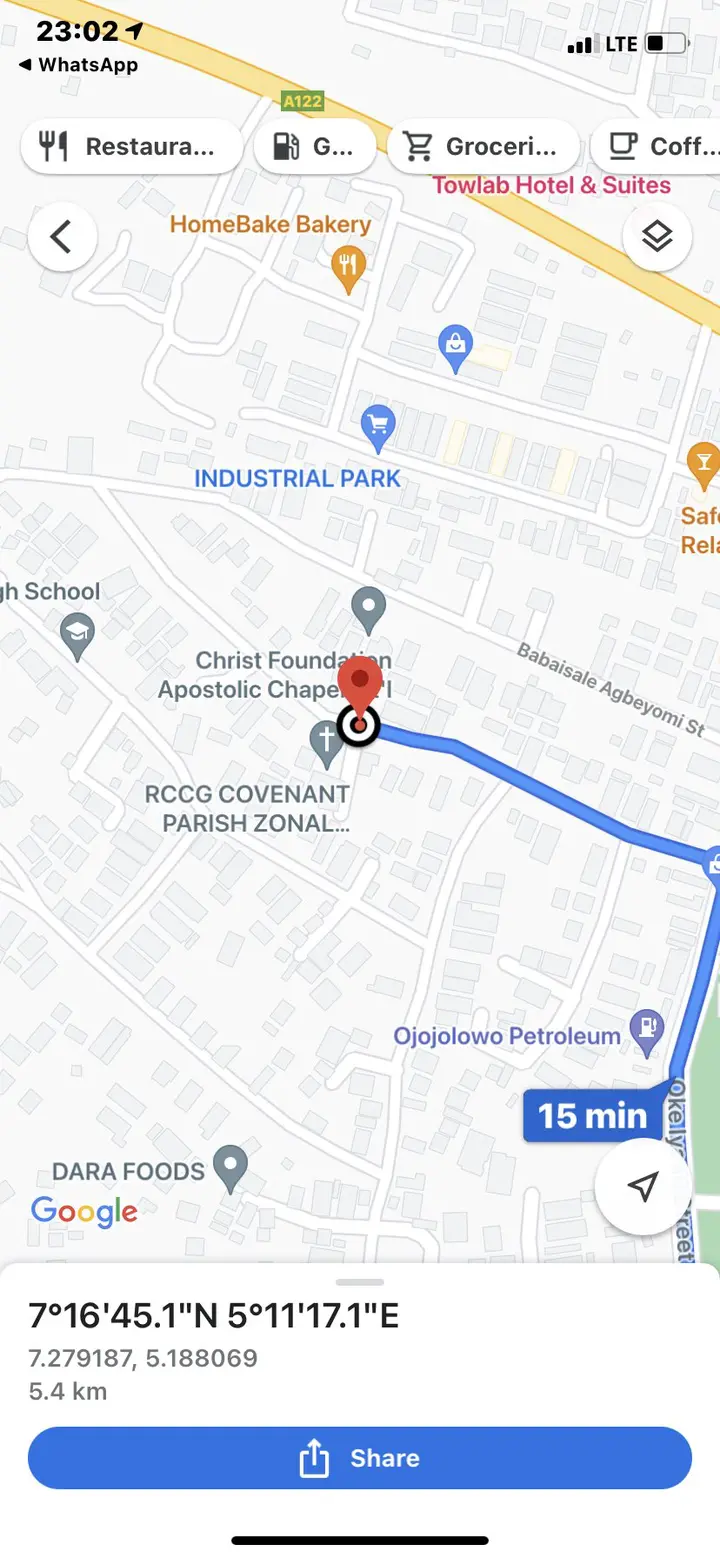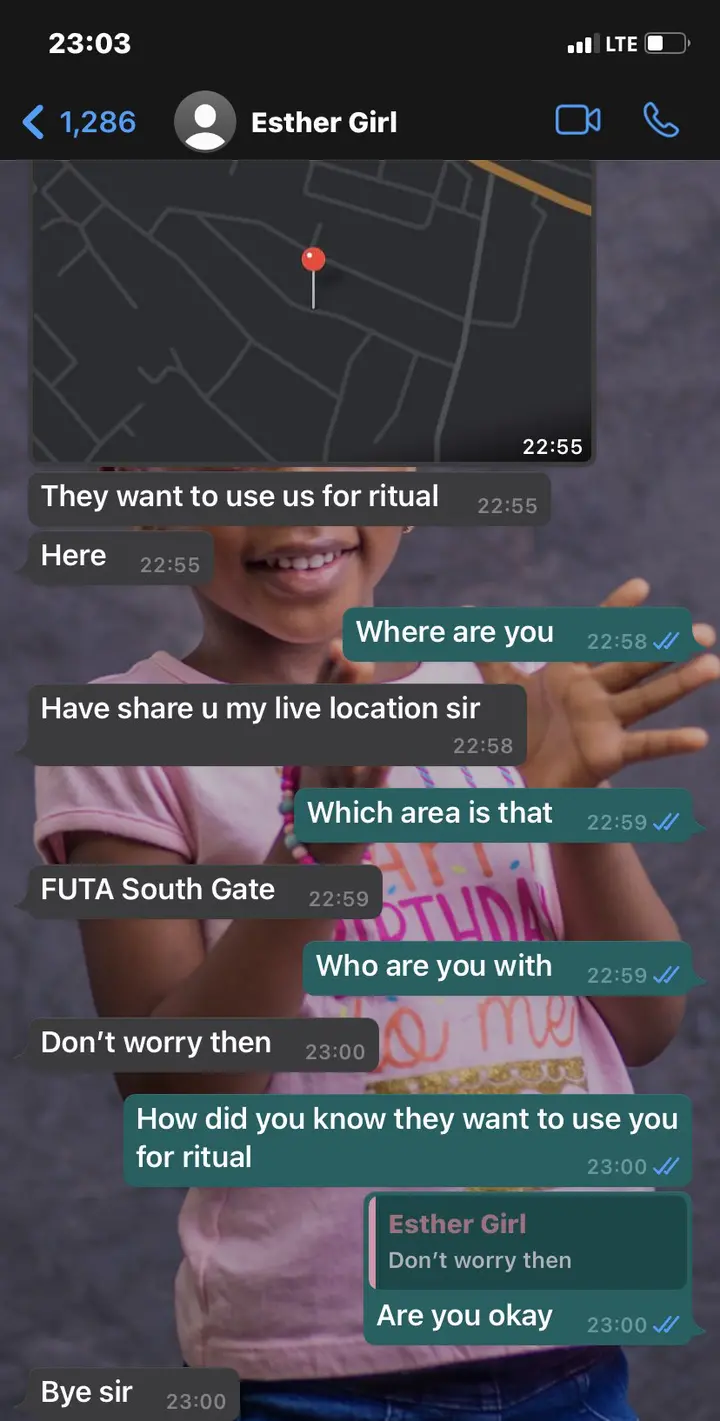 The man who furthermore added that anyone with useful information should inform the authorities noted that he hopes she is safe, and will return to wherever she intends to go. What a surprising act indeed. What's your own opinion towards this, put your thoughts in the comment section below, and share to others, as you can like and follow us for more stories all around the world.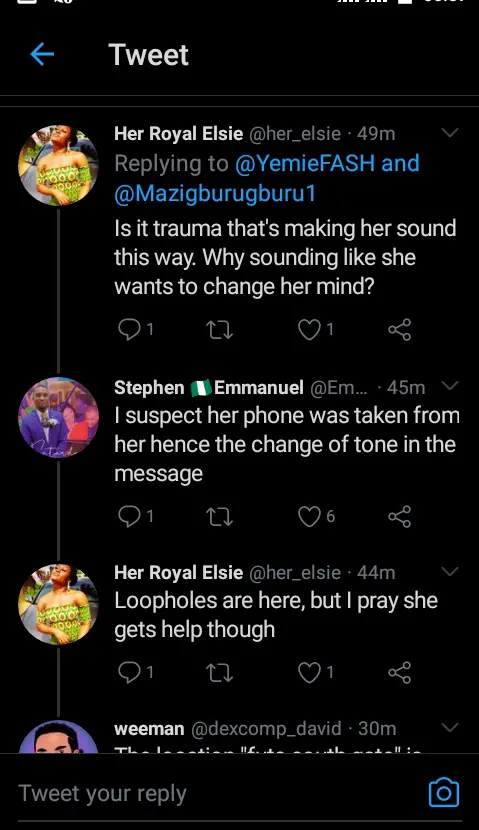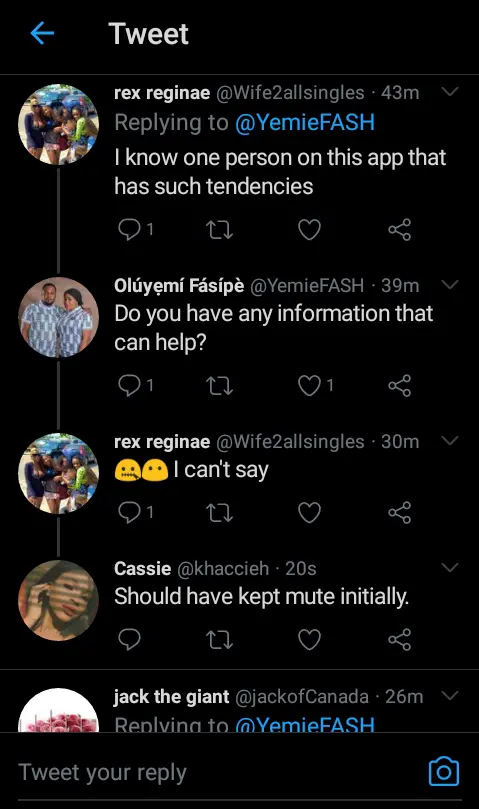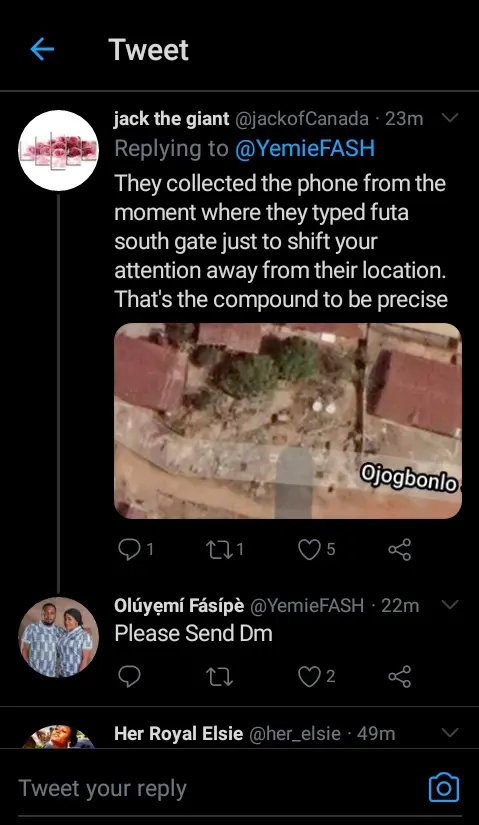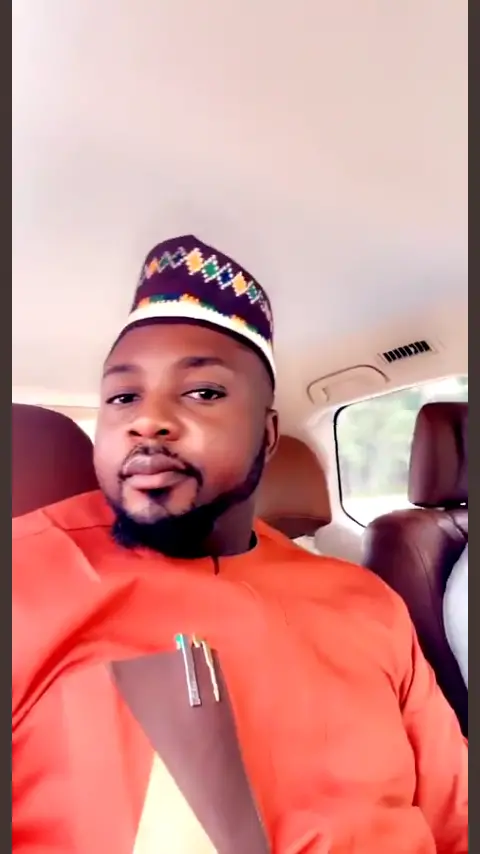 Related