A Man Who Is On 120K Salary Took A Huge Loan To Do Lavish Wedding Because Of This -Man
A man has shared a story of how his friend took a whopping 800,000 naira loan just to celebrate a lavish wedding and has now been finding it difficult to pay back.
Most marriages and weddings of nowadays are just a means of showing off or competition as couples always want to compete with other couples who have had their marriages previously.
In the case which shocked a lot of people, a man shared a story on Twitter of how a man who was receiving just a paltry 120,000 naira salary in his work place without any other source of income decided to take a loan of 800 thousand naira to do a lavish wedding.
According to the Twitter user known as Coleon W on Twitter, the man in question took 300k loan from the place where he works and also took another 500k loan from a microfinance bank.
The agreement before the loans were given to him was that he will be paying back 50,000 naira every month. Which means that in the two places where he took the loans, he is expected to pay 100k, leaving him with only 20k every month to take care of his family.
Coleon W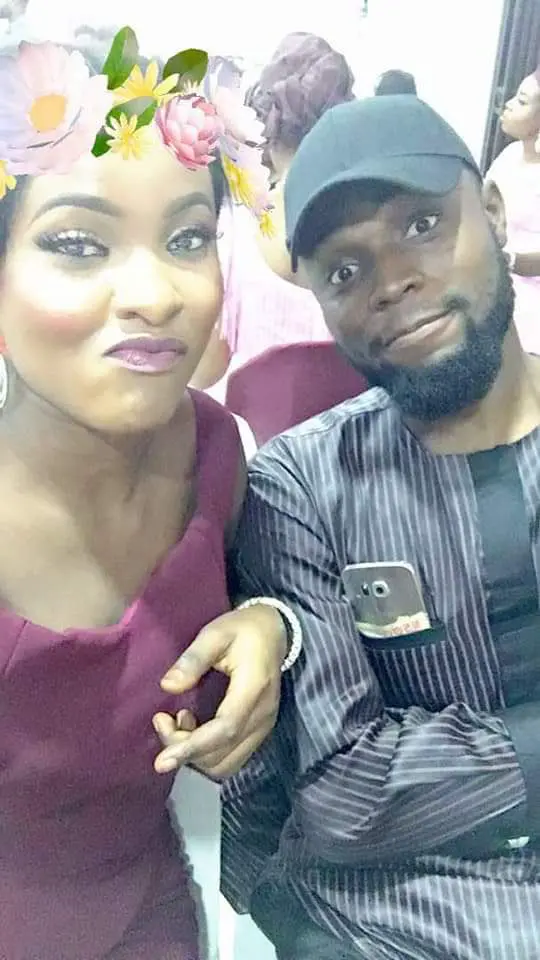 Asked why he did that, the man confessed that it was his wife's mother who told him that his wife is special in the spirit world and she needs loud things, so their wedding must be loud.
He also said that he was thinking that he will receive lots of money from the people that came for the wedding, but to his utter dismay, he only received pots and sticks that cost only 62,000 naira when he sold them.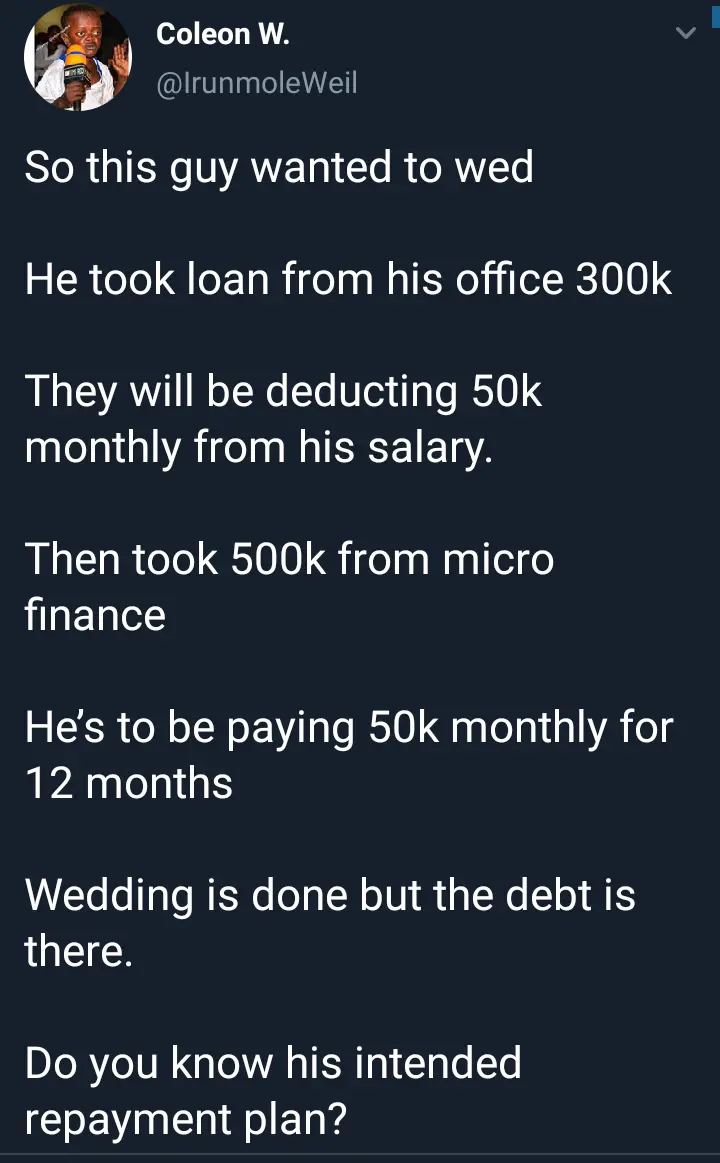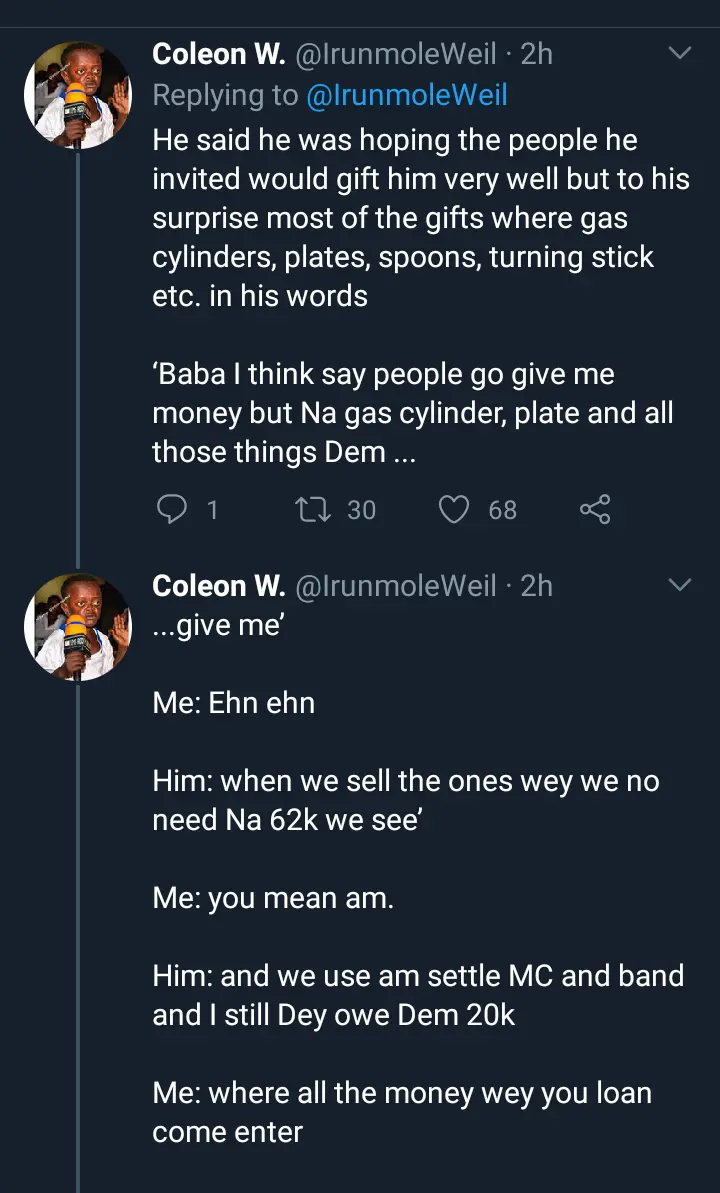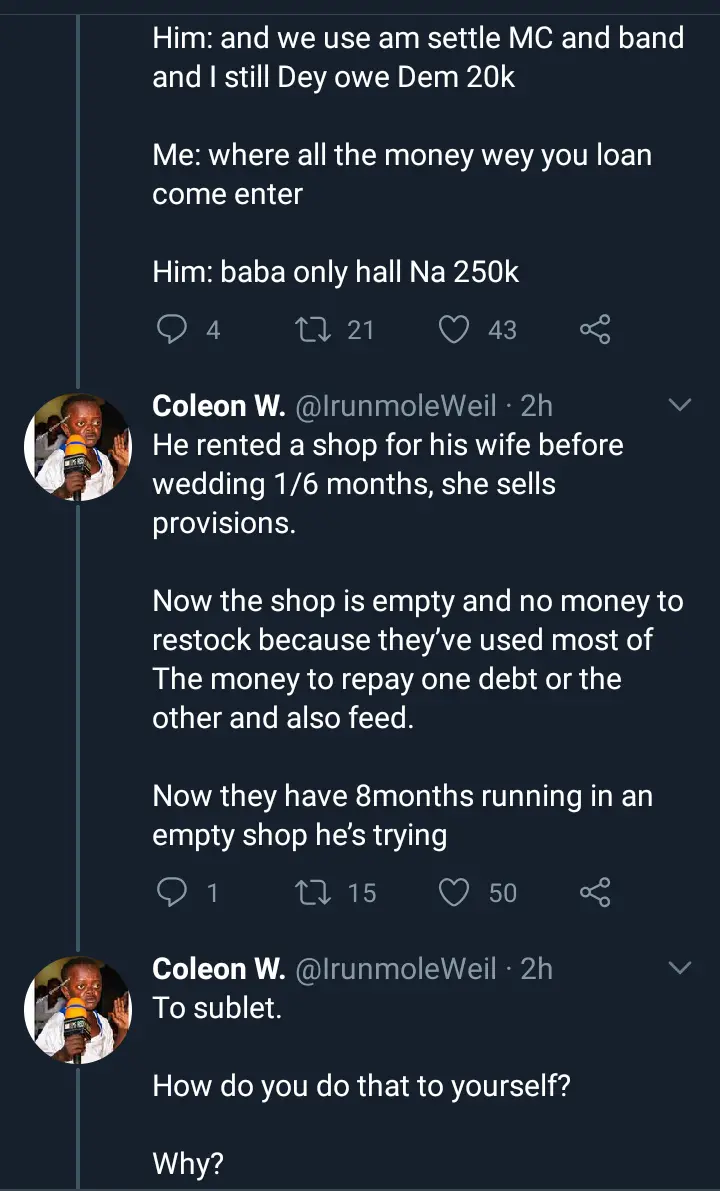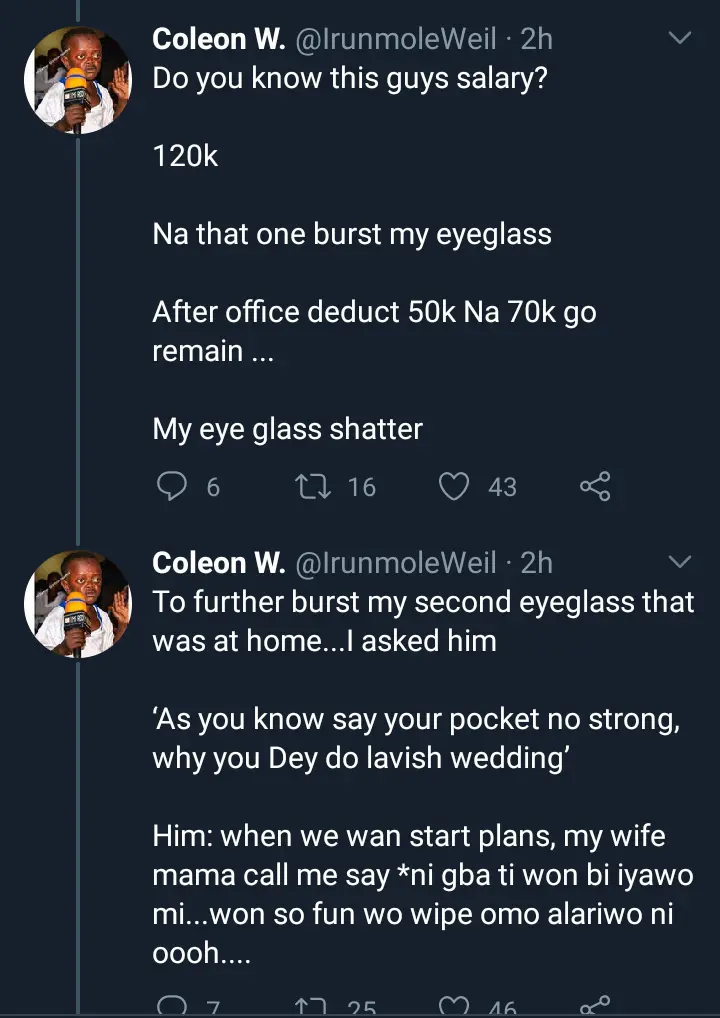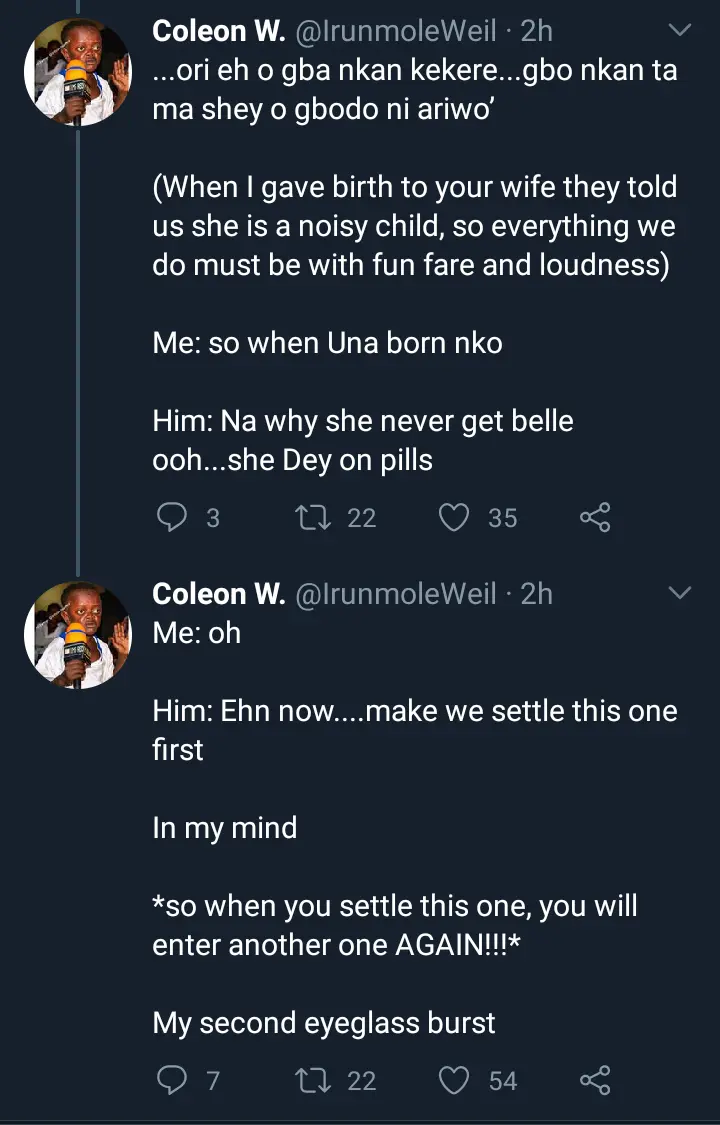 He further confessed that he and his wife have now been on pills to prevent pregnancies because they cannot afford to have another mouth to feed.
Reacting to the story, many persons called out the man and chastised him for allowing his wife's mother push him into such a mess, knowing fully well that his wife is a liability.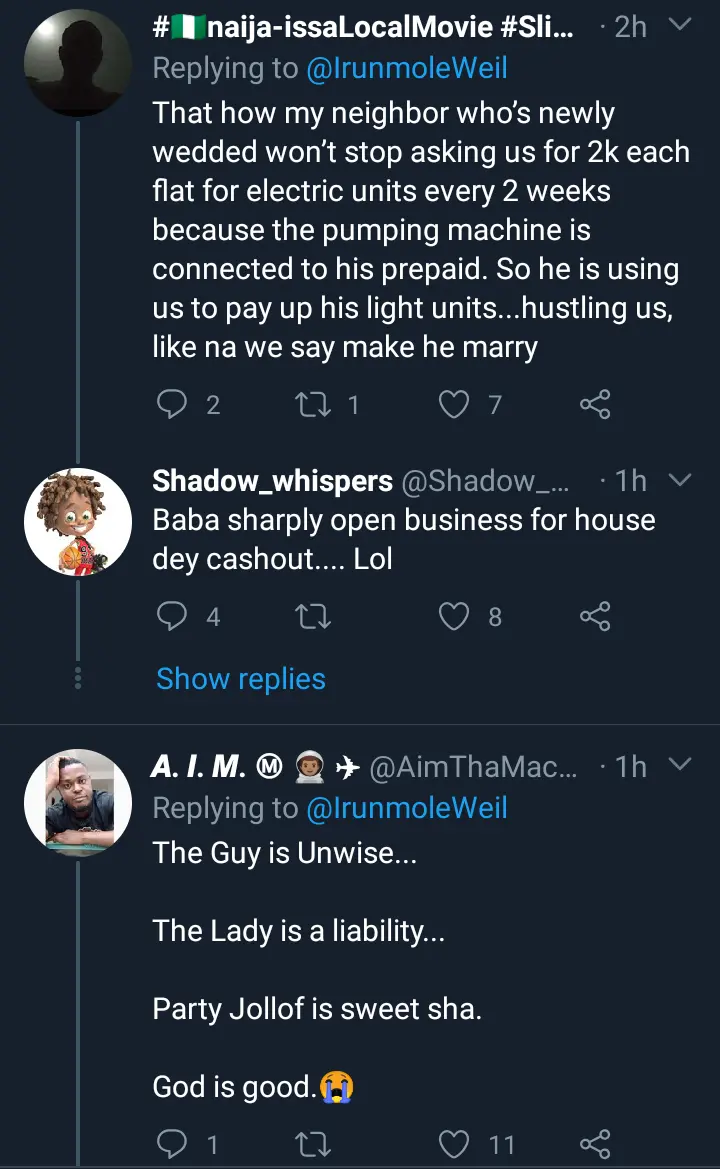 Related