A Young Man Reveals what he Did to his Sister After he Saw her Removing Her Clothes in His Presence
A Young Man Reveals what he Did to his Sister After he Saw her Removing Her Clothes in His Presence
When a guy or lady comes of age, he or she is expected to act mature in everything he/she does. You will agree with me that some ladies don't care about undressing in front of their brother because they see it as nothing since the brother is not an outsider, while some ladies can't undress in front of their siblings because they don't want their siblings to see their inner body.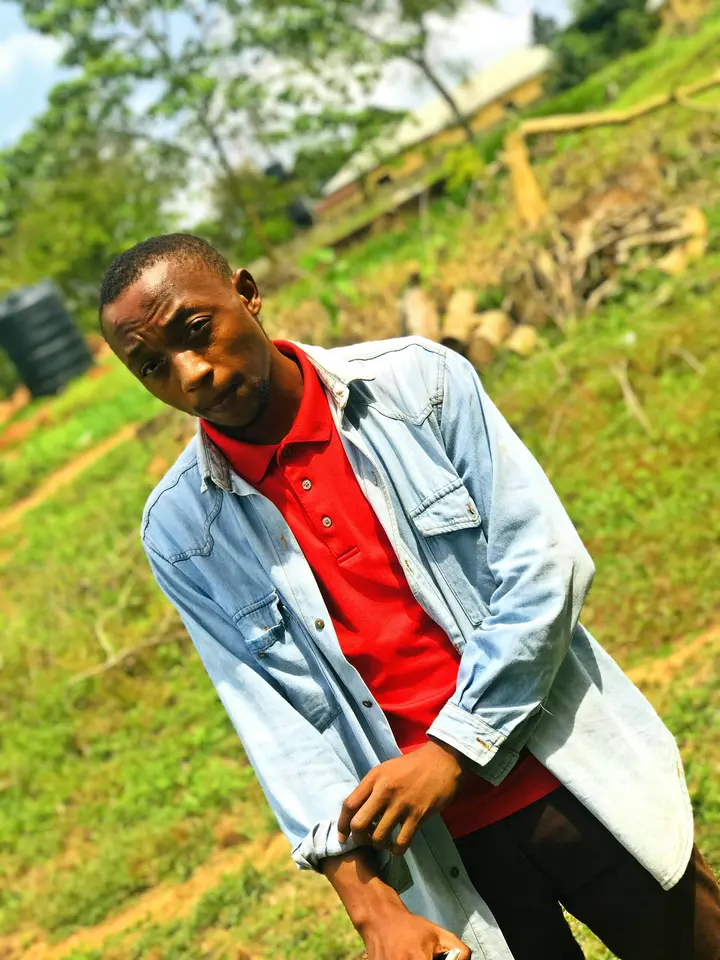 A Facebook user who goes by the name Roman Lord shared a post on his Facebook handle which is about his encounter after his sister undressed in front of him. According to the post, he said that he was preparing to go to church this morning when he went to call his sister in her room so they could go to church. When he opened the door, he saw her sister undressing in front of him, and after she finished undressing herself without any clothes on her, she tied her towel to go take her bath. He immediately called her to order and told her that she should not undress in front of a guy except she is married. 
Here is the screenshot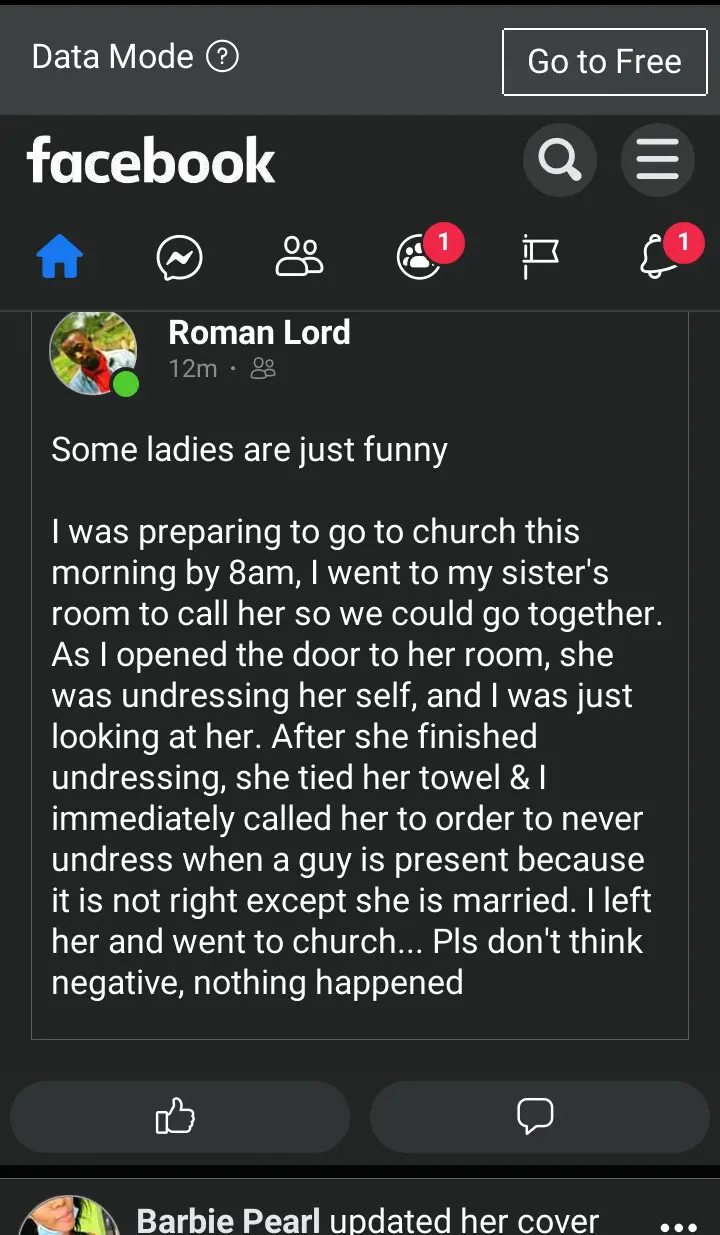 As for me, I don't buy the idea of a guy or a lady undressing in the present of his/her siblings because it can lead to something bad. 
Guys, is it proper for a guy/lady to undress in front of his/her siblings? 
Let's see your opinion on this. 
Related