Adamu Reacts As Some Northern Gov Were Seen Celebrating A Wedding Amidst The Burial Of The COAS
General Ibrahim Attahiru lost his dear life in a fatal plane crash on Friday alongside other military chiefs such as General M.I. Abdulkadir, Brigadier General Kuliya, Brigadier General Olayinka and several others.
As the country observes a national mourning, Adamu Garba has reacted to the news of some Northern Governors celebrating the wedding of an Attorney General's son. Adamu Garba believes that the wedding of the personality celebrated is not more than the death of the COAS, Chief of Army Staff.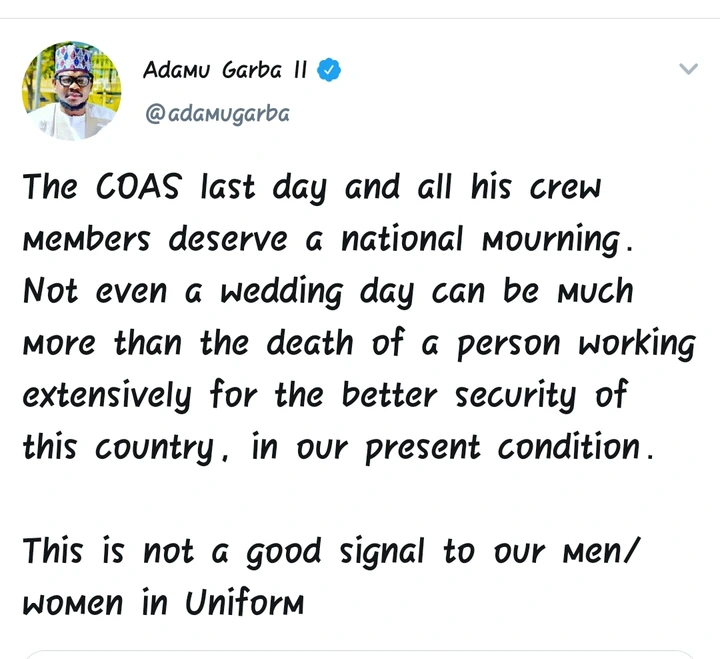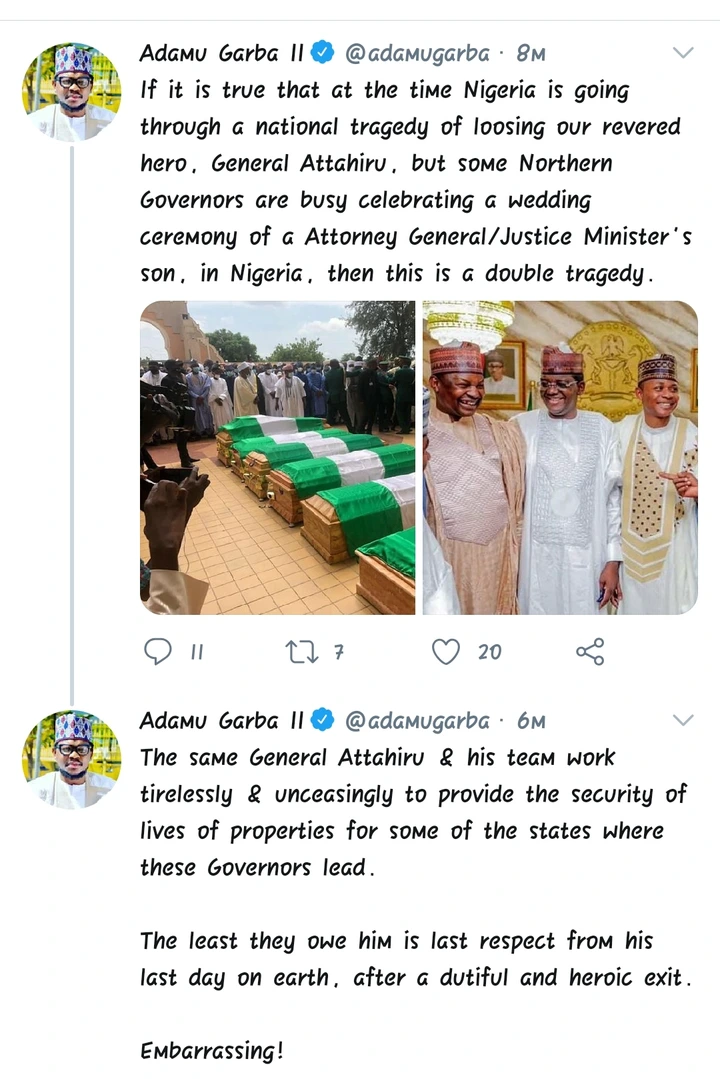 The Fulani politician, Adamu Garba, in a series of tweets tackled the Northern Governors for their actions.
In Adamu Garba's words 'If it is true that at the time Nigeria is going through a national tragedy of losing our revered hero, General Attahiru, but some Northern Governors are busy celebrating a wedding then this is a double tragedy'
Share your thoughts about the reaction of Adamu Garba.
Do you think some Governors should be celebrating a wedding ceremony at a time like this?
Related