After A Guy Helped Me To Become A Lawyer In Life, See Reasons Why Can't Marry Him- Lady Narrated
After A Guy Helped Me To Become A Lawyer In Life, See Reasons Why Can't Marry Him- Lady Narrated
Life is sometimes hard to survive, and it might be hard for someone to replicate and reproduce the dream of everybody. So in anything we do in life, we should not forget those that has helped us to move forward in life.
A certain lady by name Ebenezer Emem Peace disclose a true life story in a group on Facebook.
According to the 28-years-old lady whose parents died when she was 14-years-old, and she dropped out of school because no one can afford to pay her school fees for her. Then she met a guy when she was 17-years-old and he sent her back to school.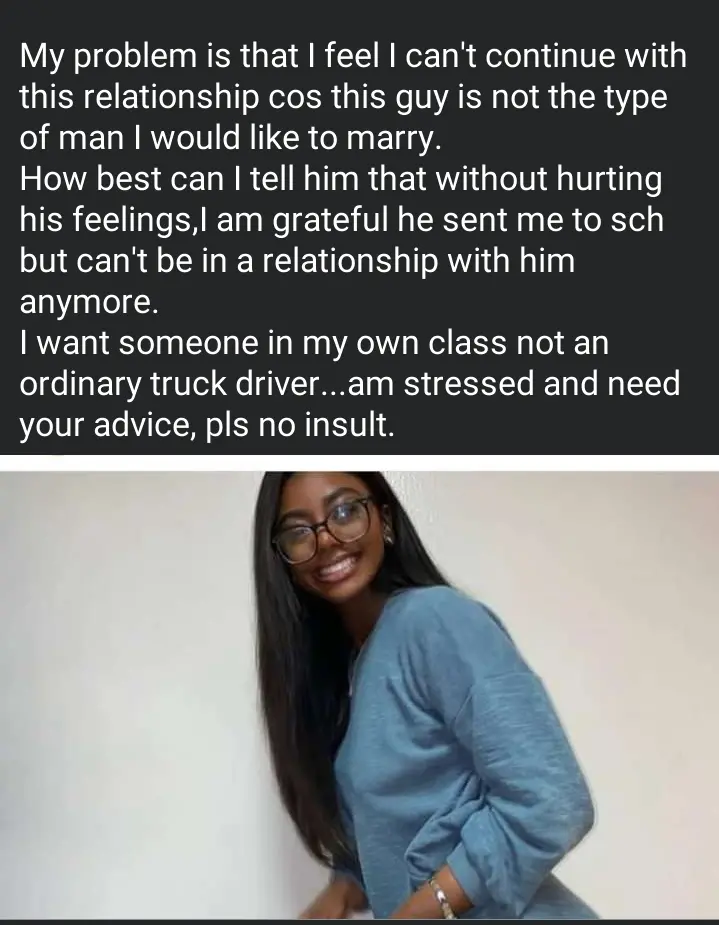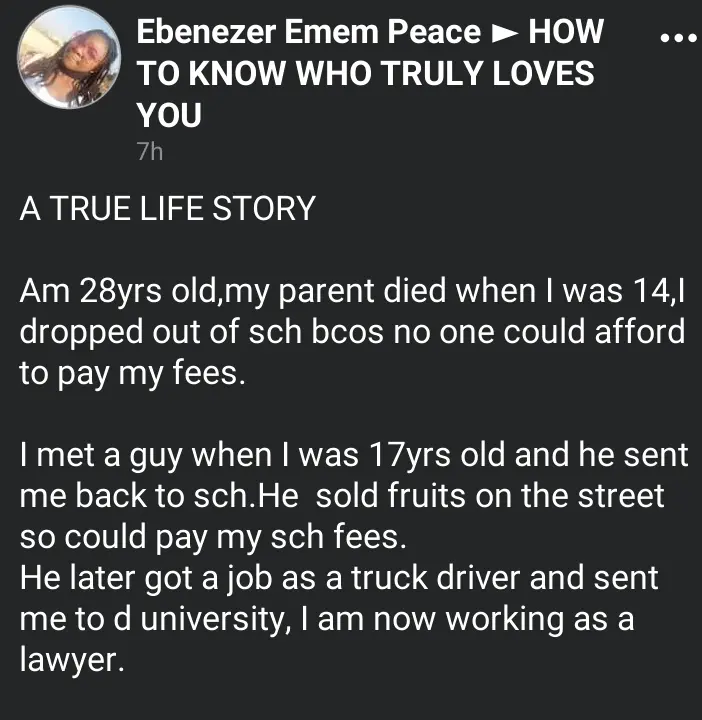 The guy was a fruit seller on the street as at then, so he could pay the girl school fees, but he later got another job as a truck driver and sent the lady into the university, in which she went to study law and the lady is a lawyer now. After the guy has helped this lady to become a lawyer in life, see what the lady said is her reason why she can't marry the guy.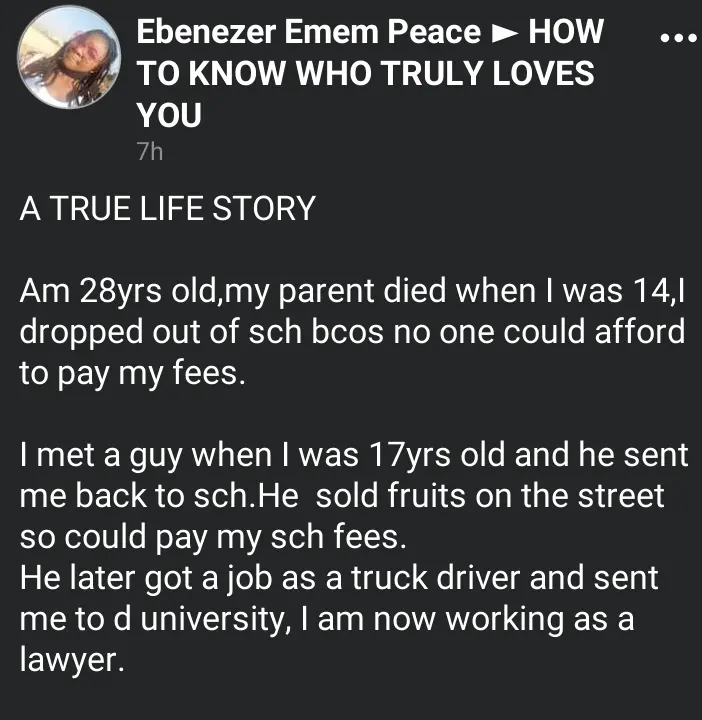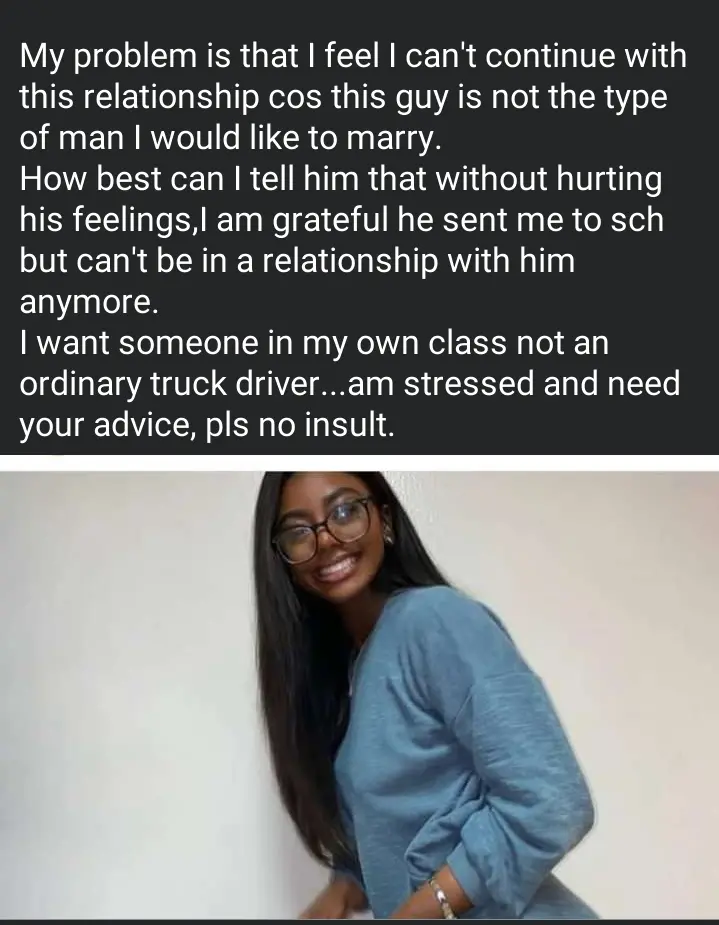 She said, " my problem is that, i feel i can't continue with the relationship because this guy is not my type of man i would like to marry. How best can i tell him that without hurting his feelings, i am greatful he sent me to school but can't be in a relationship with him anymore. I want someone in my class and not just an ordinary truck driver."
After she said all this things, the lady went ahead to say that she is stressed and need advice from the public.
If you are the man in question what can you do if she boldly walk up to you to let you know of her feelings, and as a lady what advice can you have to give to her.. do well to drop your comments below and follow me for more Informations.
Recommended for You