After Court Barred FG From Blocking SIM Cards, See What MTN Told One Of Their Unsatisfied Subscribers
After Court Barred FG From Blocking SIM Cards, See What MTN Told One Of Their Unsatisfied Subscribers
Some months ago, NIMC directed all network providers to block SIM cards not linked with NIN. The deadline for obtaining NIN by Nigerians ended and the date was extended. The deadline again was extended to April. Many Nigerians have already linked their NIN with their SIM cards following the warning.
According to Naija on twitter, a court has barred the Federal Government from blocking SIM cards in April.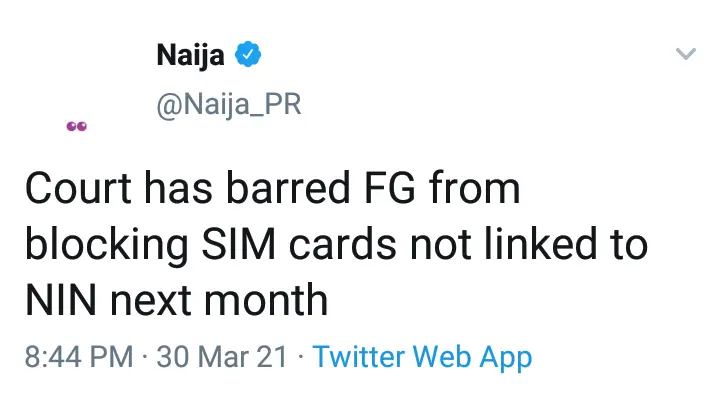 This was issued by a Federal high court sitting in Lagos State.
While reacting to the news as posted by Naija, a twitter user who is a subscriber of MTN, and wants to register Glo and Airtel thanked the court for barring the Federal Government from blocking SIM cards not linked with NIN in April. He joyously said that it is time to register Glo and Airtel and change his MTN which he claim swallows his data.
Scott McCall may been experiencing unusual deduction of his data from his MTN SIM card. He isn't comfortable with the way his data is consumed so he decided to switch to Glo and Airtel and dump MTN for good.
One hour after Scott McCall dropped this comment, surprisingly, MTN reacts. MTN feels sorry for the inconveniences Scott McCall may have been experiencing using her services. MTN said that the complaint by Scott McCall is not the type of impression they want him to have about them. MTN even asked him to the DM to lay his complaint for them to serve him better while he enjoy their service.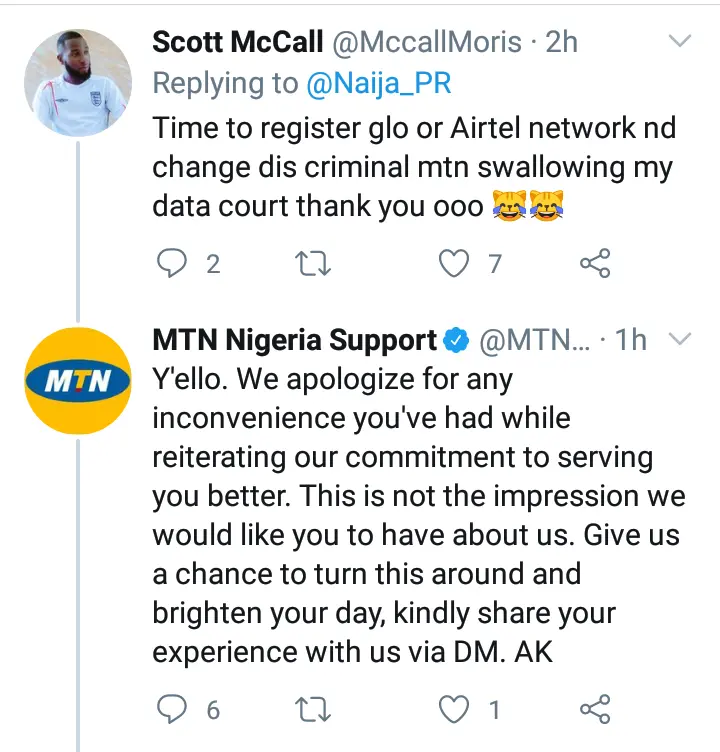 Scott McCall responded telling MTN to rest that he is tired. He complained that he spends 4,000 naira on data every week on MTN. He also said that he has complained severally and even gave them his number, yet, nothing has been done about it.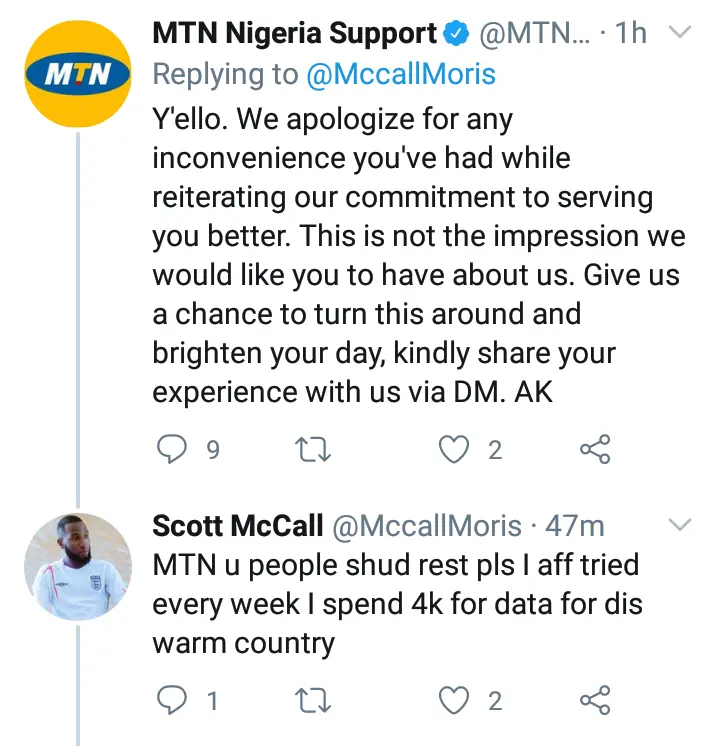 See comments.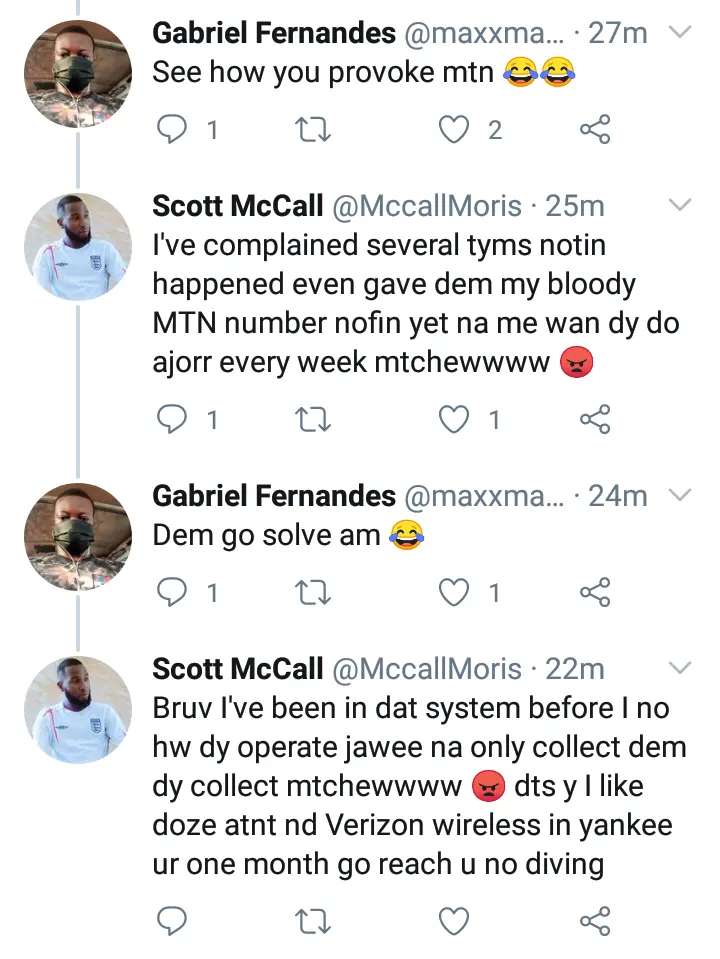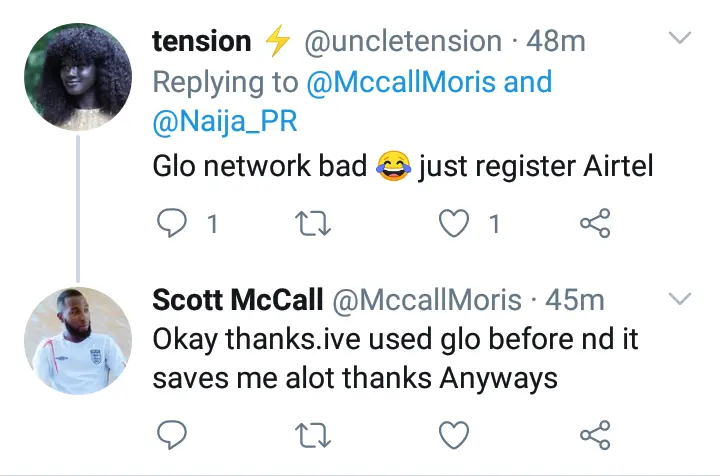 What can you say to this?
Recommended for You