After Prophet Odumeje Finally Forgives Ada Jesus, Check The Amount Of Money He Donated To Her (Video)
After Prophet Odumeje Finally Forgives Ada Jesus, Check The Amount Of Money He Donated To Her
Few days ago, a popular comedian, Ada Jesus was severely down with illness that she could not walk, talk or do anything on her own. She was previously treated in a hospital but her condition showed little or no improvement, thus, her family deemed it fit for her to beg for forgiveness from the powerful people she had wronged in the past.
The young lady had once condemned a man of God, Prophet Odumeje as a Fake Prophet. She added that she was told by one of the Prophet's stewards, Rita Edozie to help them get some people who can be used for fake deliverance in the church. She alleged that she supplied some people to the Pastor for fake miracle. Apart from Prophet Odumeje, she also had a brawl with a native Doctor, Chi Marine Temple as she also called him out for sending boys to attack her.
Ada vs Chi Marine Temple
After her illness became worse, her parents decided to take her to those people she had offended to beg for their forgiveness. Luckily for her, when she got to the Chi Marine Temple, the Native Doctor swiftly accepted her apology because of her condition. When her parents took her to Prophet Odumeje's Church, the man of God initially refused to accept her apology. In fact, he says that when he is done with her, he will continue with his generation until she provides the people that she claimed he (Odumeje) used for fake deliverance.
Ada vs Odumeje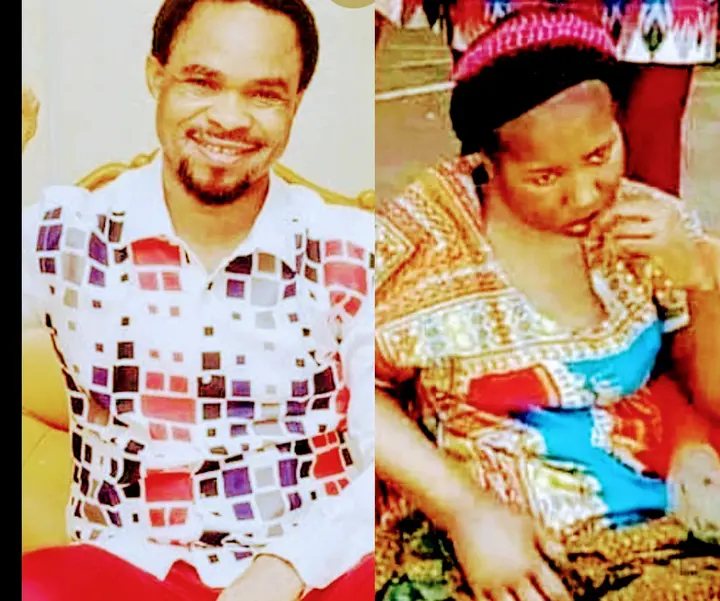 After going back and forth, a Philanthropist, Marksman Chinedu and Harrison Gwamnishu decided to help Ada Jesus. The Philanthropist donated N2million to get the best medical treatment and the Activist, Harrison Gwamnishu also made himself available to ensure that Ada Jesus gets back on her feet. She has started her dialysis process and she is now recovering in the hospital.
Ada already getting better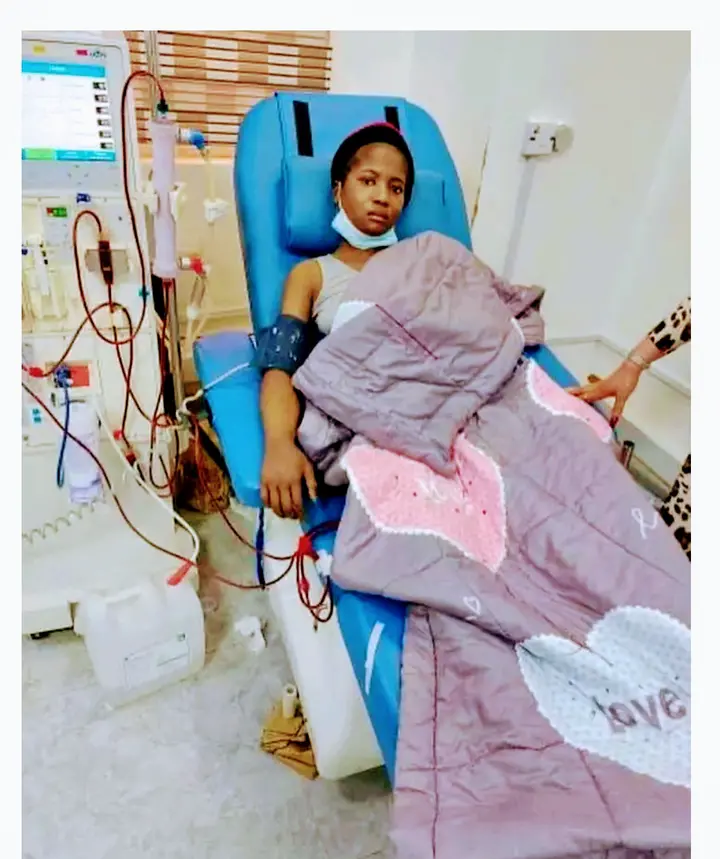 After this development, a video surfaced the internet few hours ago where Prophet Odumeje finally discloses that he has forgiven Ada Jesus. He says that his Igwe called him on the phone to apologize on her behalf and even before that, the Holy spirit had ministered unto him that he should let go of the issue.
As the Prophet finally forgives Ada Jesus, he calls out her father in the church and told him that in order to prove that he has truly forgiven his daughter, he is going to support her with N1 million for her medical treatment.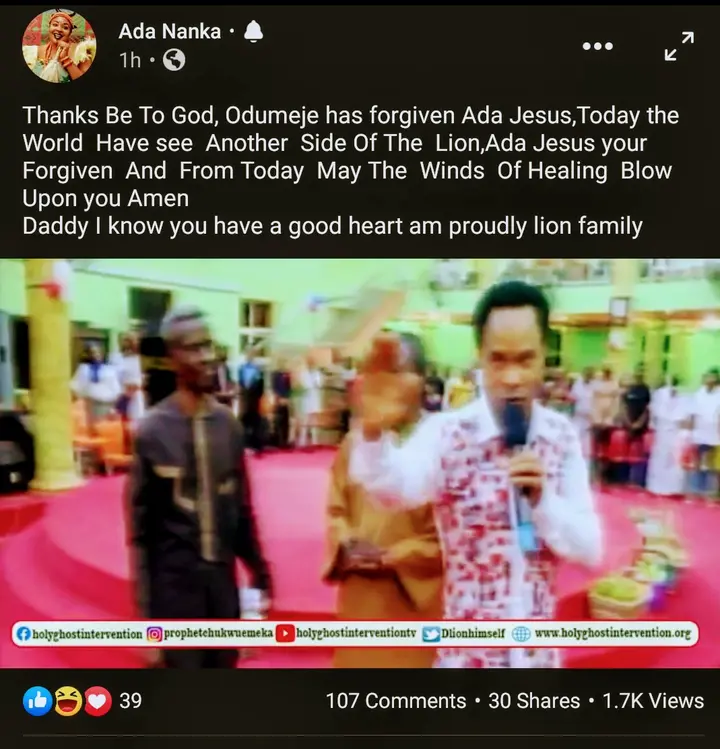 Many people applauded the man of God as he finally forgives the erring comedian and even gave her family a huge amount of money to take care of herself. He told his father to go to his car to get the money right away.
Prophet Odumeje gives her father 1 million naira in cash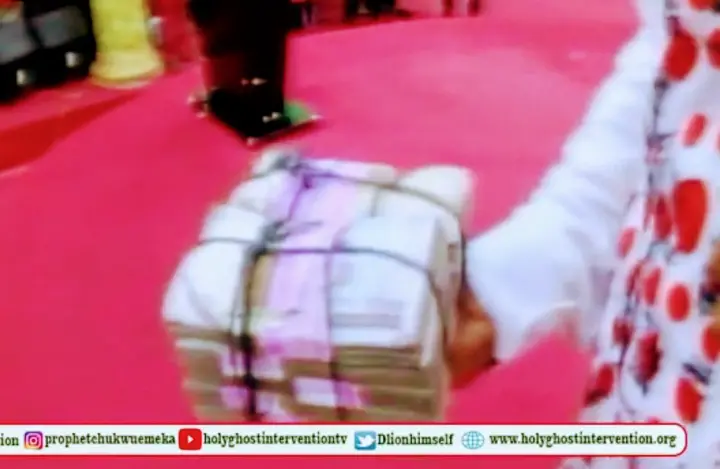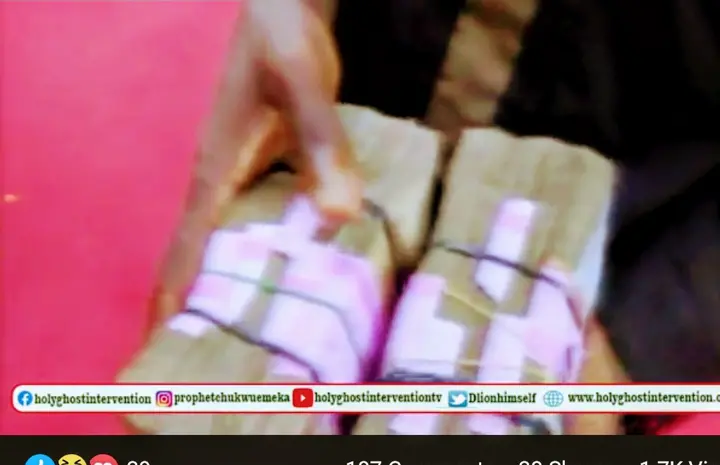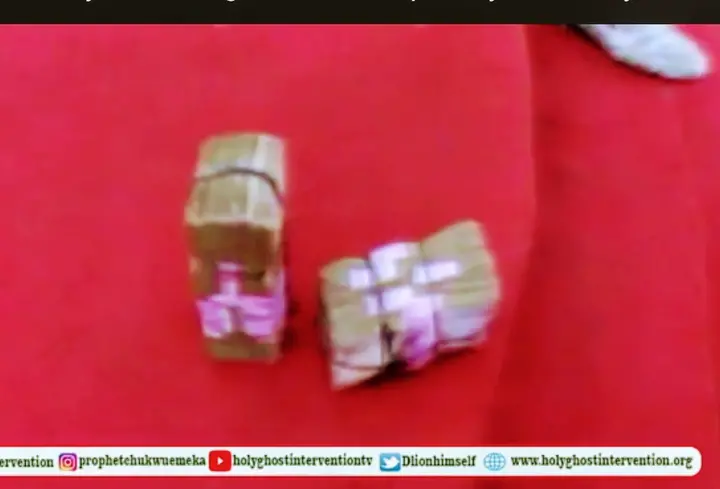 As soon as the Father gets the money, he went down on the alter to celebrate God and the Prophet. He was so excited.
The man went down on the alter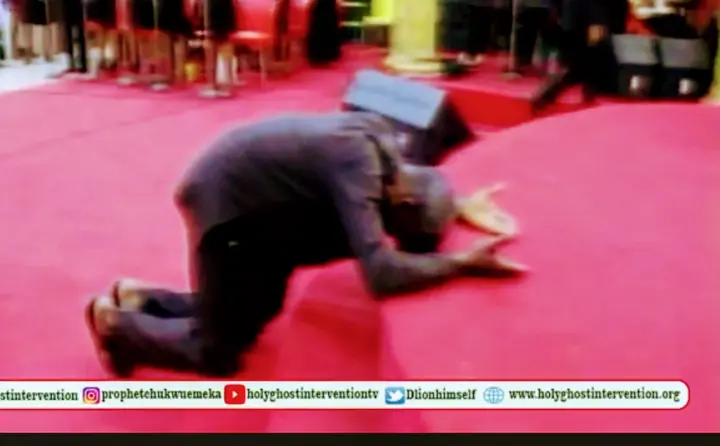 After giving Ada's family N1 million, the prophet says –'I don't do anything because of people. I follow the instruction of the Holy Spirit. When he says I should do it, I will do it. '
Watch Video below;
What can you say to this?
Recommended for You