After Saying Buhari Should Be Impeached, Check Out What Rev. Father Mbaka Said About Nnamdi Kanu
After Saying Buhari Should Be Impeached, Check Out What Rev. Father Mbaka Said About Nnamdi Kanu
According to a video shared by Igbo TV, he expressed his dissatisfaction over the killings, kidnapping and destruction of lives and properties of innocent people. He made it known that he isn't happy with the way our leaders handle these insecurity challenges.
He used to opportunity to praise Nnamdi Kanu who has spoken up for millions of Igbos against the activities of killer fulani herdsmen and other evil practices in the Southeast. Father Mbaka added that President Muhammadu Buhari should honourably leave the office or impeached by lawmakers if he can't take necessary steps and actions to ensure the safety of Nigerians.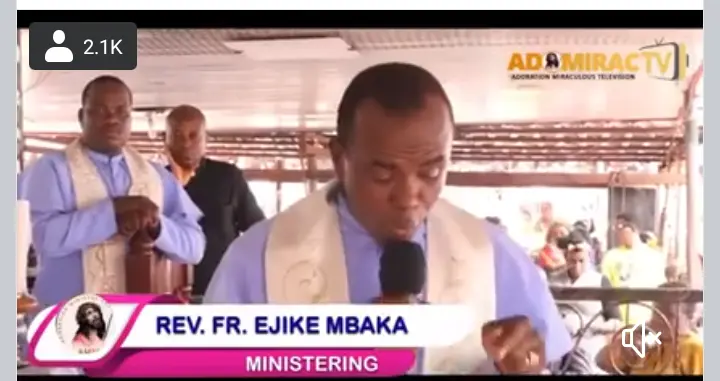 From his speech: "People will say that Mbaka didn't pray for Buhari but we should all know that Samuel didn't pray for King Saul, I'm just a priest and not God. God will ask us why we are crying, we are crying because our leaders have failed us, President Muhammadu Buhari would have resigned or will be impeached if he is in charge of a civilised country. God will bless Nnamdi Kanu for speaking up for his people".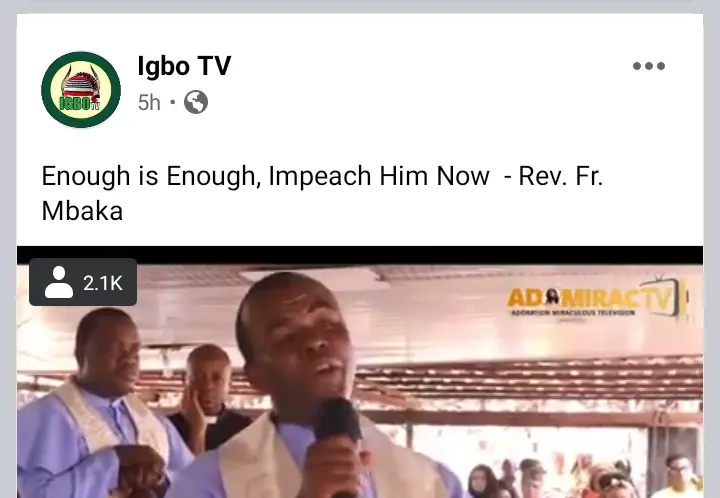 Reverend father Mbaka has given his opinion and this is because millions of Nigerians are living in fear and anxiety. This us indeed a challenge to President Muhammadu Buhari and I believe he'll work hard now. What are your thoughts about this?
Pay Attention: I Slept with my Lectures and had First Class: Sadly I Went For job Interviews after School and This Happened- Lady Cry Out
Pay Attention: "This is Shameful"- See How Two Ladies Were Fighting in Public Over Boyfriend
Related