Any Man That Wants To Marry Me Must Not Allow His Mother Stay With Us For More Than 3 Days- Lady Says
Any Man That Wants To Marry Me Must Not Allow His Mother Stay With Us For More Than 3 Days- Lady Says
Many people love their mother so much and they wouldn't mind if their mother or family member decides to live with them for as long as they wish. Also, others may not like to receive visitors or accommodate a family member in their house for a week.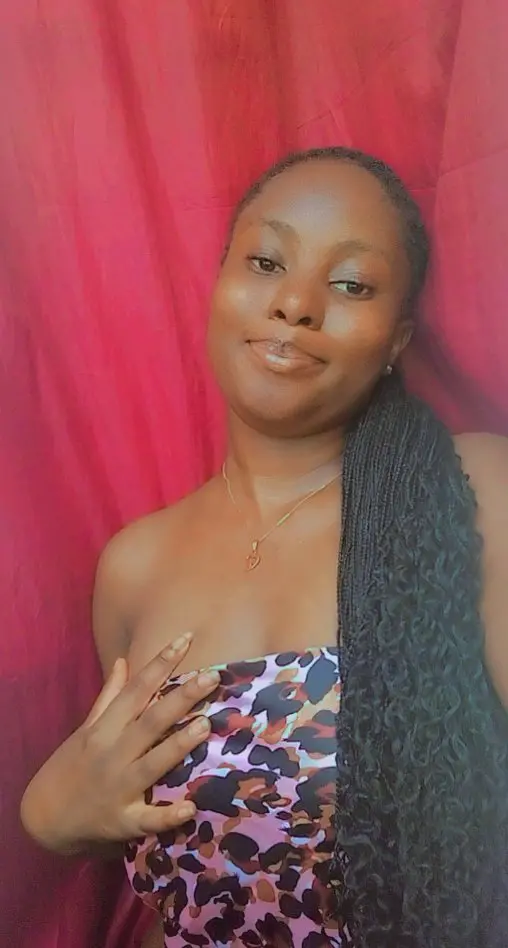 Meanwhile, a lady who seems to value her privacy has revealed her terms and condition as she took to her media page to explain what she would not welcome in her matrimonial home when she eventually gets married.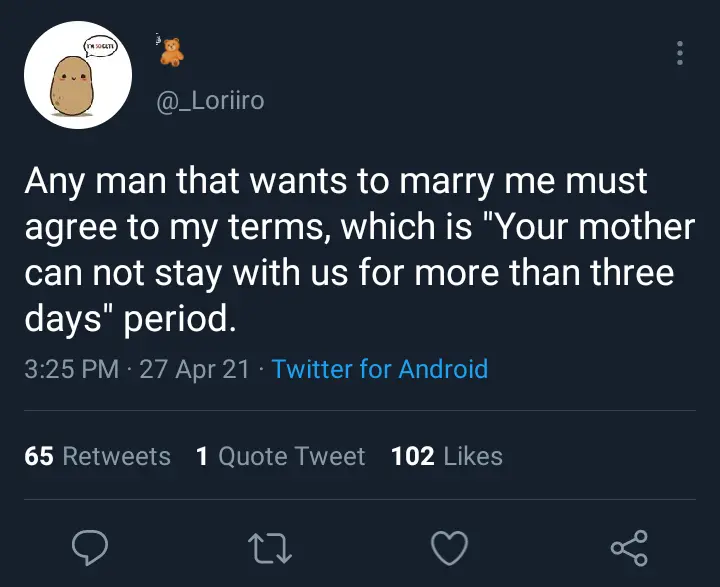 According to the lady whose username is revealed as "Loriiro," she took to her media page to reveal that she would not allow the mother of her boyfriend or husband to live with her for more than 3 days. In her word, she said; "Any man that wants to marry me must agree to my terms, which is – Your mother can not stay with us for more than three days, period."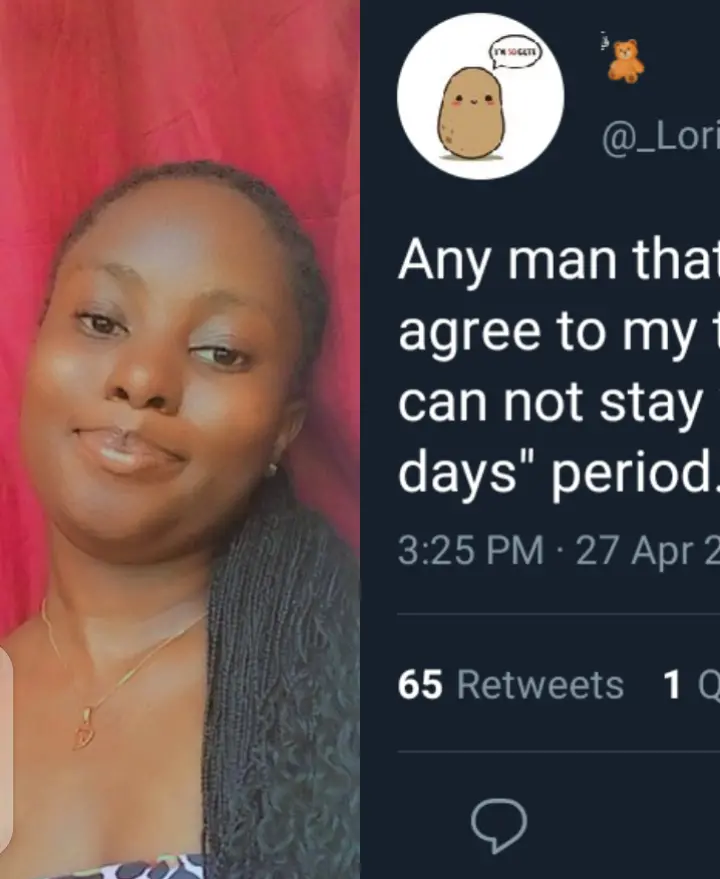 Immediately she made this statement, her followers have dropped many comments under her post. Many of her fans do not seem to be in support of her statement. See their comments below.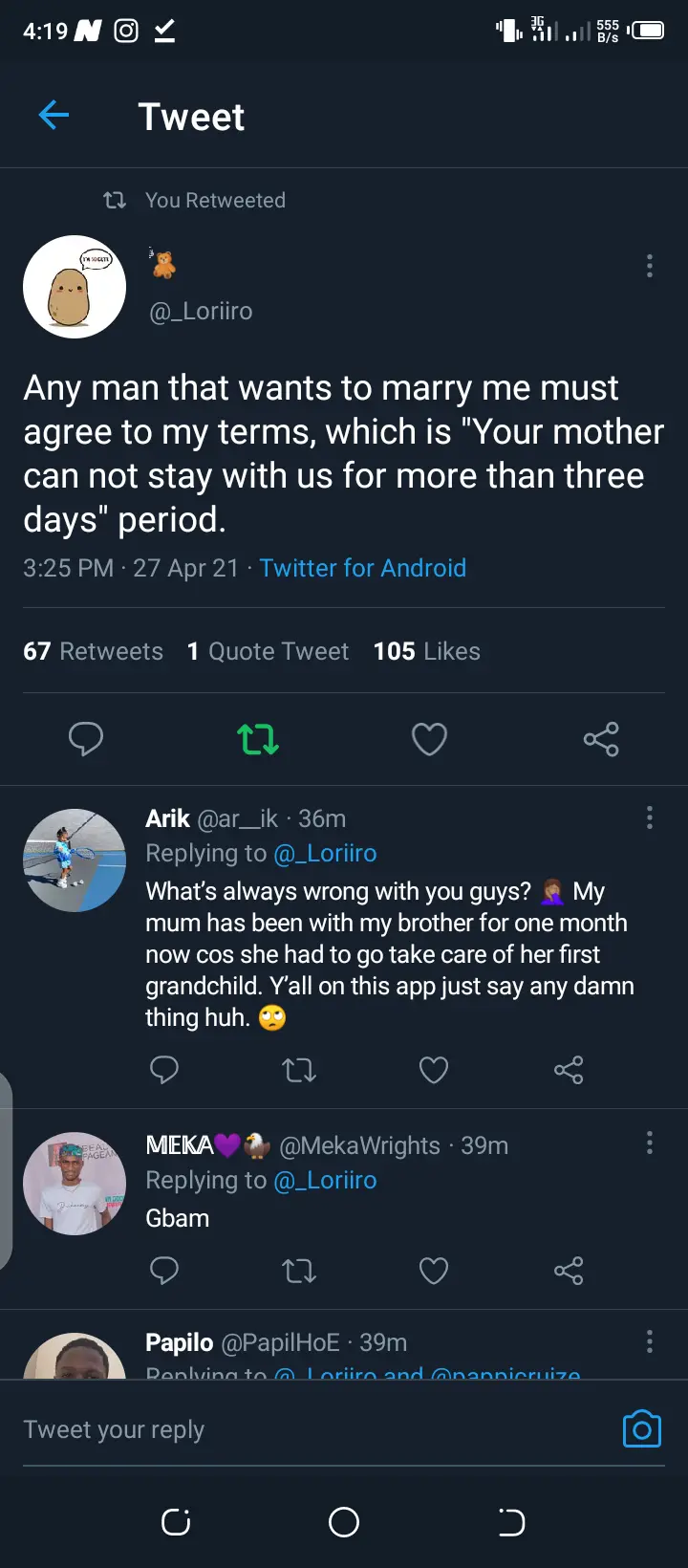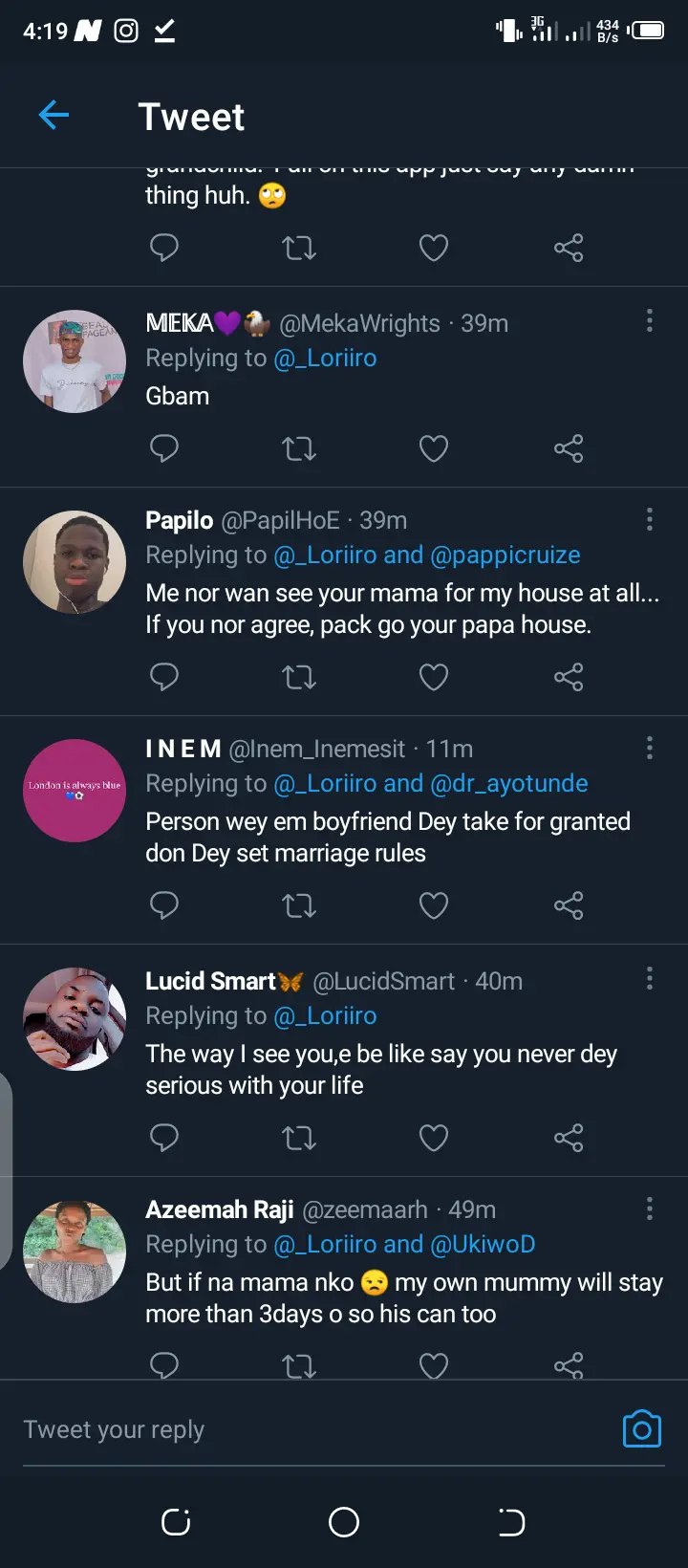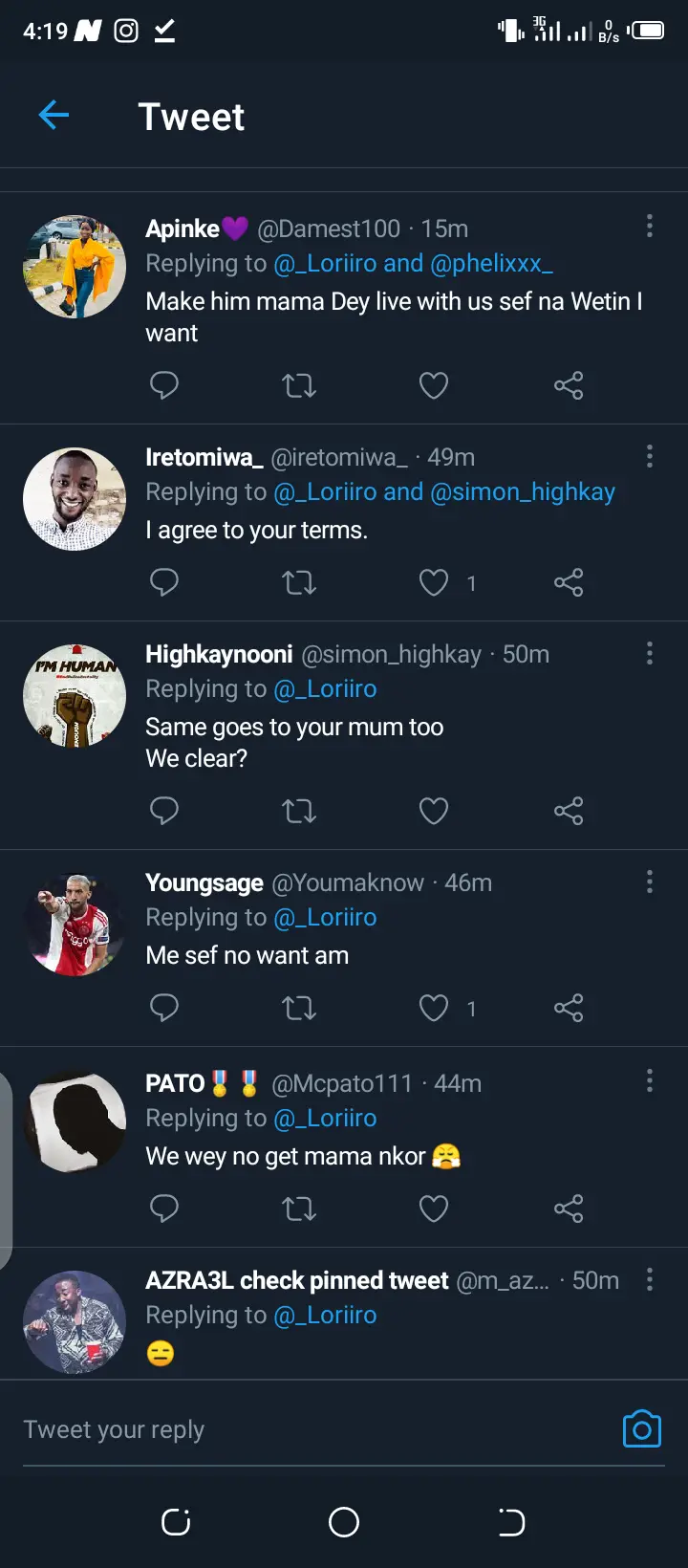 Related