"He Must be Jailed"- See How Husband Beat and Deformed the Face Of His Wife for Not Cooking 'Fufu and Light Soup
"He Must be Jailed"- See How Husband Beat and Deformed the Face Of His Wife for Not Cooking 'Fufu and Light Soup
Joyce Ayera has been beaten beyond recognition, by the husband for not cooking fufu. Joyce Ayera this morning, was admitted to the Serwaa Nyarko hospital, over her excessive bruises, when she visited the hospital for medical care. Ayera was asked what happened, and she lied for the first instant, until hospital officials of Serwaa Nyarko reported the issue to Manhyia police.
Ayera yesterday, wasn't feeling well and could not go to the streets to hassle for her daily bread, as she always does. She called her first son salifu, who went to the pharmacy to get her some pain killers. She attributed her unusual pains to the load she carries daily, on her head on the streets of Kumasi.
Ayera Joyce is a street hawker who sells sachet water, Voltic and beverages in traffic. She has been doing so after she arrived from the north nineteen years ago. Ayera met Ayomide when she was selling on the street of Komfo Anokye roundabout.
They became friends over time and started seeing themselves. They are not officially married on paper, and neither has Ayomide gone to see Ayera's family with schnapps, Cole nuts or anything the northerns take. They have two children, and have been living together for over eight years. Joyce according to her account to the police, is not the first time she has received punches like this, but this was the most extreme one that made her develop bruises all over her face.
Ayidome whiles going out, left 12¢ behind for Joyce Ayera to cook fufu for their evening meal. Ayidome normally doesn't eat when he is going to work, and comes home to eat after closing from work. He normally eats anything he prefers at work, with the reservation of Joyce having something for him when he returns home. Joyce Ayera could not prepare the fufu, and with the help of her eldest son, she was able to lecture him into preparing oil rice for their evening meal.
Joyce started feeling well in the evening, around six, and was able to go to the wash room and take her bath. She was at the wash room when Ayidome returned from work, and requested for his elder son to fetch water for him to bath. Joyce came out of the wash room, while Ayidome was sitting in front of their room, taking rest. She instructed her youngest daughter to bring the table for Ayidome to eat. And that was when Ayidome realized the fufu, has turned oil rice. Before Joyce could explain anything, three slaps had already been directed to her in front of the children.
Three tenants who were in their rooms, heard the sound and never mind. Joyce took numerous punches from Ayidome, over the oil rice she lead her son to prepare, and that wasn't enough. Ayidome removed his belts and gave Joyce seven strong lashes with the belts, before all the three tenants came out to her rescue. Ayidome was prevented from doing again, when two of the tenants hold him by the hands, preventing him from doing further harm.
All this happened last night, and Joyce could not do anything until this morning, when bruises developed from the attack she suffered last night. Serwaa Nyarko hospital officials, together with Manyhia police forced Joyce to speak, over fears she will receive another beatings if she talks. Police officials arrested Ayidome this afternoon, and has since denied him bail. The doctor in charge of Joyce Ayera's treatment, vowed to see Ayidome processed to court over his beatings to Joyce. Dr. Andrews did not take the case lightly, and lead Joyce to the police station with his own car and resources.
Ayidome could not talk to me when I requested his side, because of the height the case has reached. He will face court tomorrow morning, if all investigations are done on time by the police.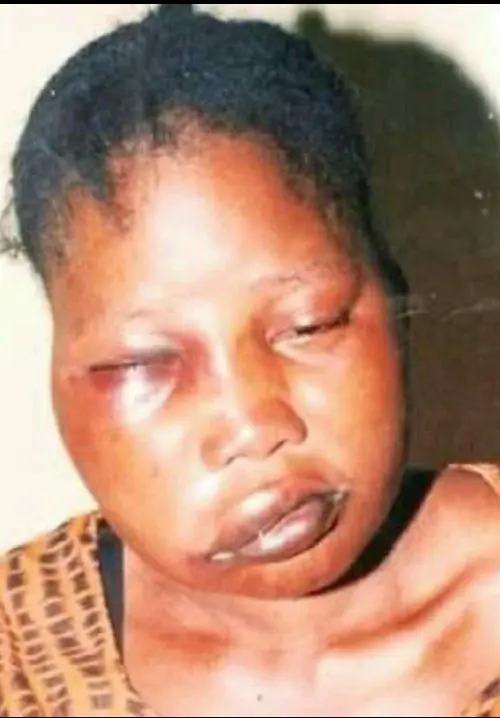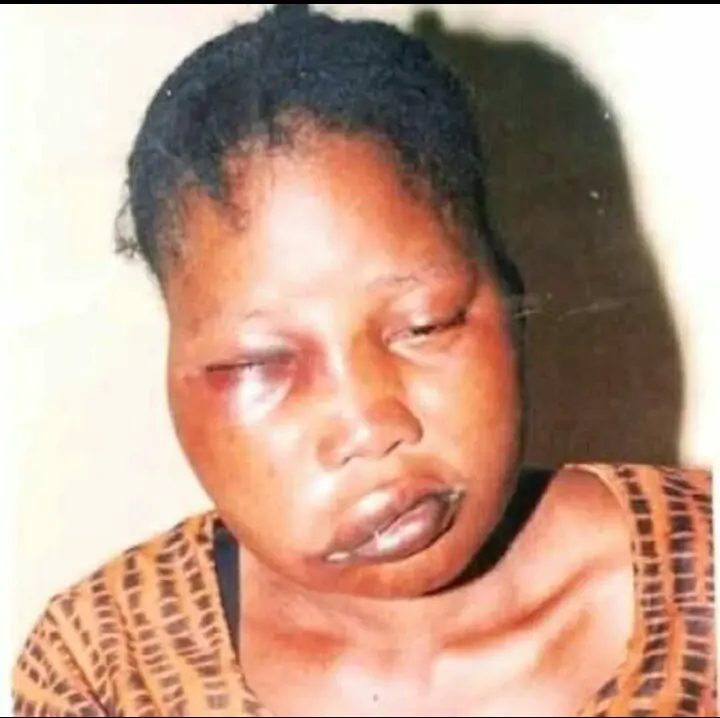 What can you say to this?
Recommended for You