I Dated My-boyfriend for 15 Years and He Never Slept With Me Until I Did This to Him – Lady
I Dated My-boyfriend for 15 Years and He Never Slept With Me Until I Did This to Him – Lady
Inasmuch as many people especially the ladies wouldn't want to go back to their ex-boyfriends due to perhaps, the nature of their breakups or what they were passing through while the relationship was ongoing, the truth still remains that some of these ladies actually met good guys and still regret it, on why the cause of their breakup was from them.
A lady while reminiscing over her ex-boyfriend revealed how much she missed him, irrespective of the fact that they aren't together any longer. The lady whose name is Opara Ruth Marvelous said she dated her ex-boyfriend for 15 years and he never asked her for sex, but rather showered him much love until she betrayed him.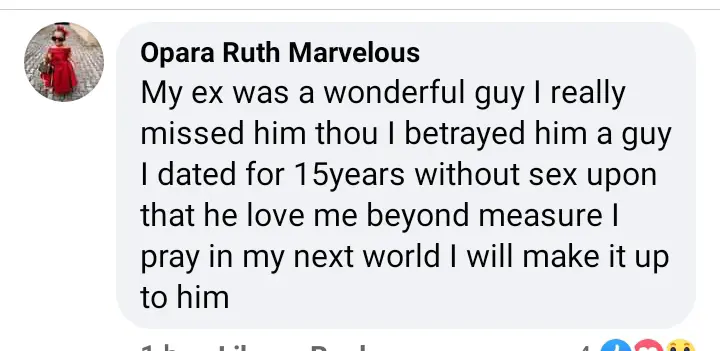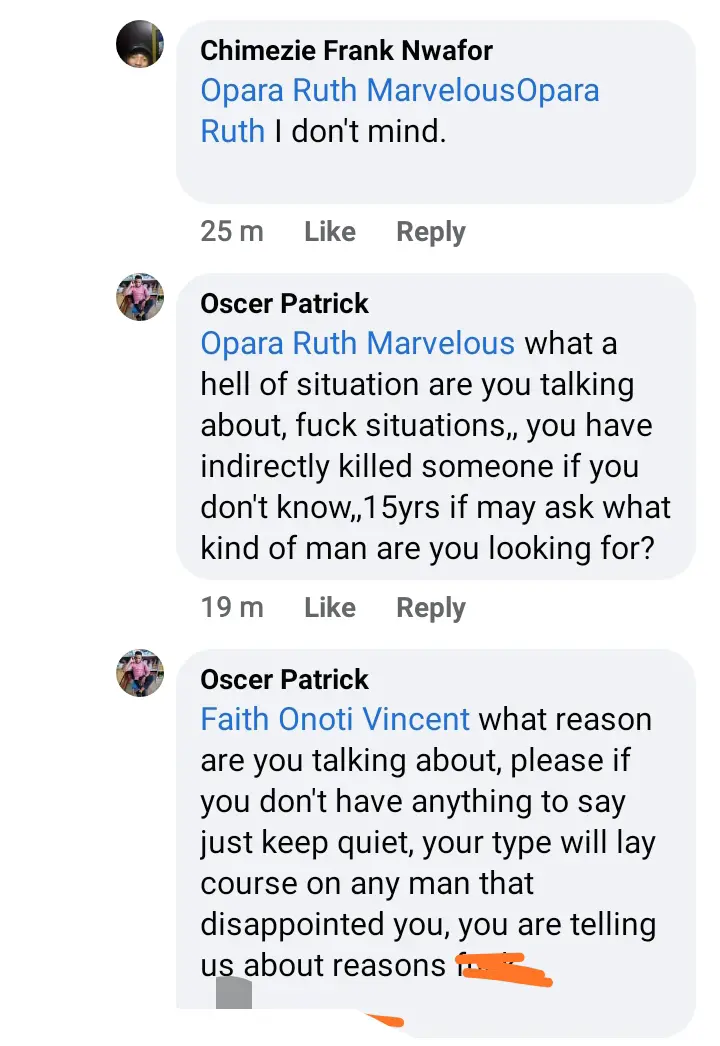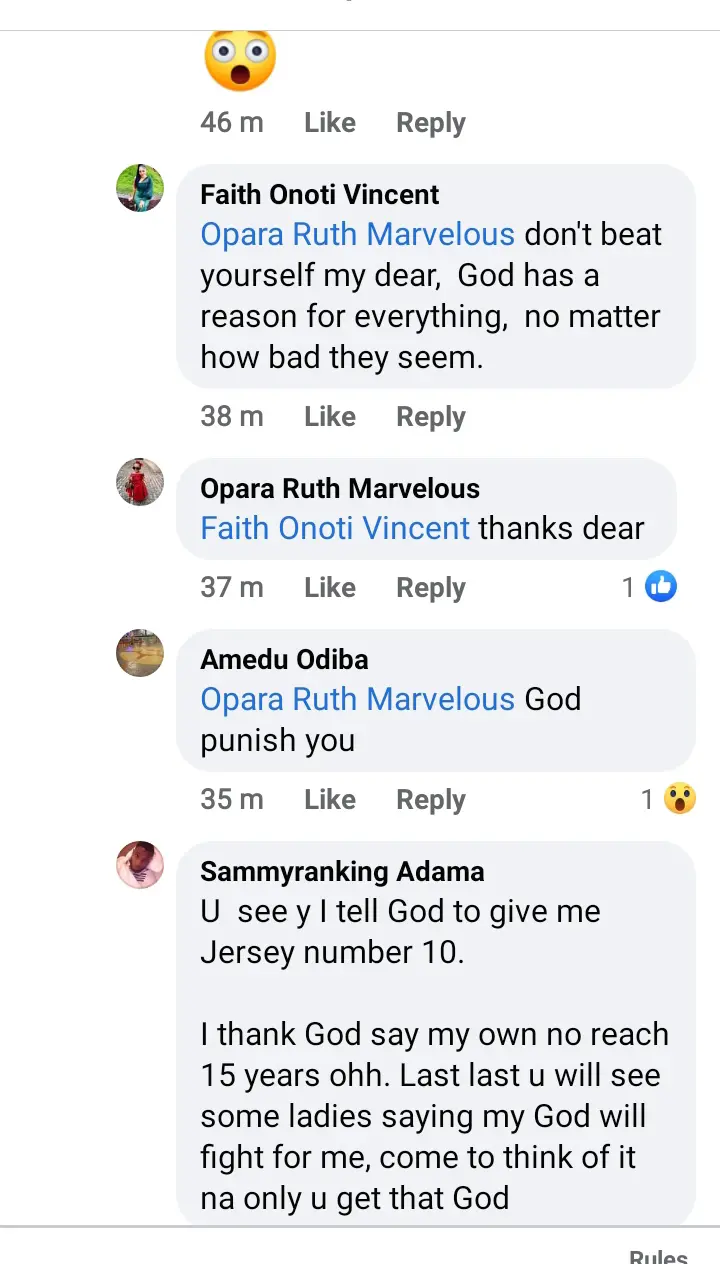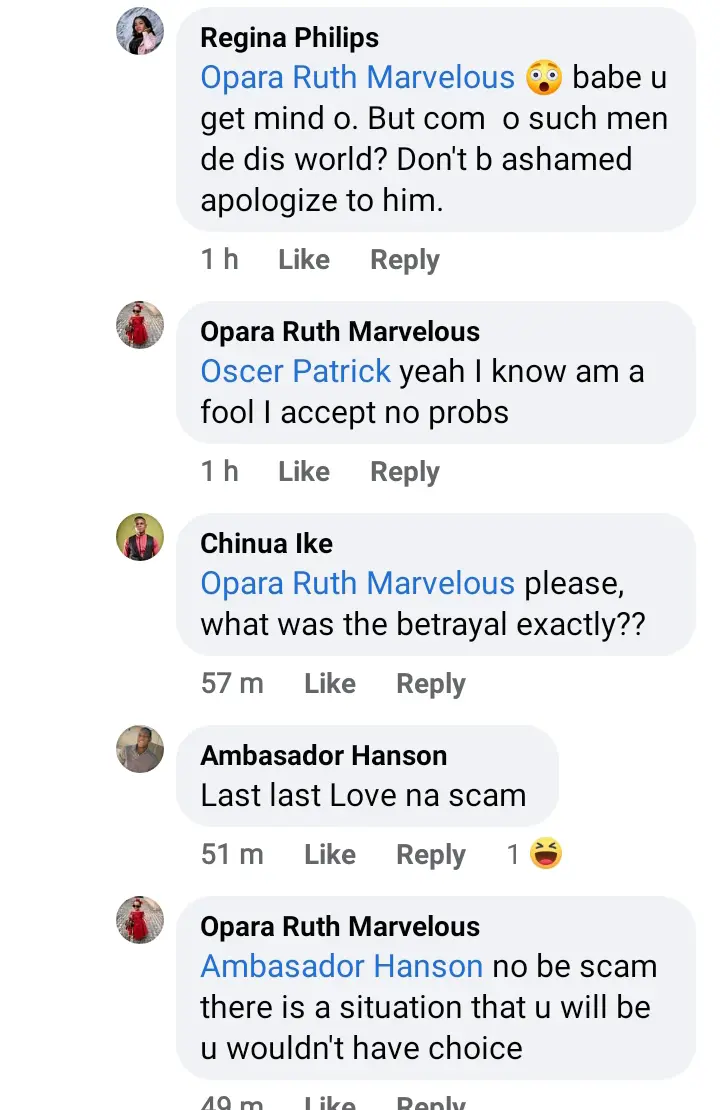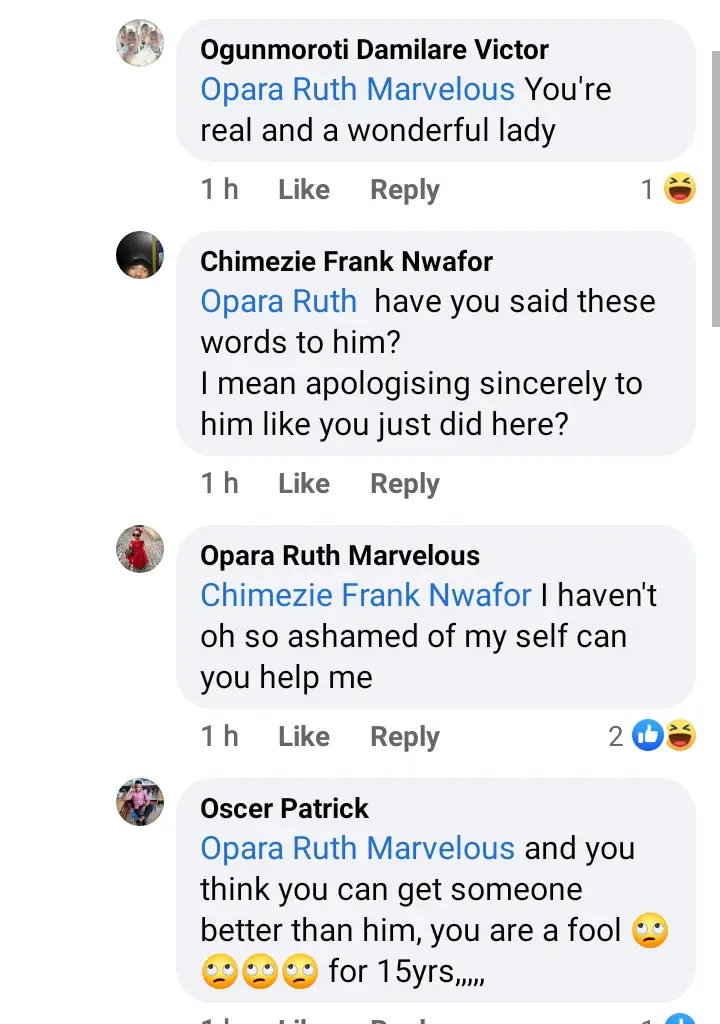 Although she didn't really state exactly the kind of betrayal she gave to him but your guess, is as good as mine. Moreover, if you think your ex-partner was very good to you and you think also that things good still work out for you both, swallow your pride and go ask him or her for forgiveness so you can move on together
What can you say to this?
Recommended for You