I Do Not Own The Church, I Am Her Property-Mbaka Apologies To Catholic Diosese Of Enugu
I Do Not Own The Church, I Am Her Property-Mbaka Apologies To Catholic Diosese Of Enugu
Spiritual Director, Adoration Ministry Enugu Nigeria (AMEN), Very Reverend Father Camellus Ebenezer Ejike Mbaka has apologized to the Catholic Church of Enugu Diosese and the Roman Catholic worldwide, following the controversies between the ministry's worshipers and the Bishop few days back. He asked that the universal church should forgive him and the adoration worshipers.
The priest while speaking during today's holy mass homily stressed that, he had never asked anybody to destroy anything while looking for him last Wednesday, but the church should forgive. He added that he has no problem with his bishop or the church, but the devil plotted against the ministry which he eventually failed.
Mbaka knelt on the altar before the congregation to tender the apologies says, when he was addressing the protesters at the New heaven Primary School after the Bishop asked him to call them to order, he never knew anything was destroyed at the bishop's court and the holyghost cathedral. He asked anybody who might have misunderstood his statement that day to forgive him.
"I have served the church for 25years now getting to the 26th, so I belong to the Roman Catholic church. I do not own the church, I am her property. Therefore, whatever offence I might have committed or the adoration worshipers, I tender my unalloyed and unreversed apology. What happened, has happened, the church should forgive. I do not have any problem with her, so I will try my possible best to protect and defend her. He said.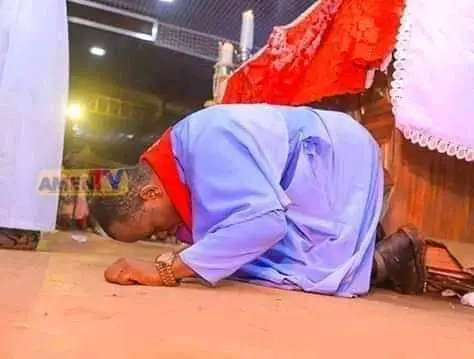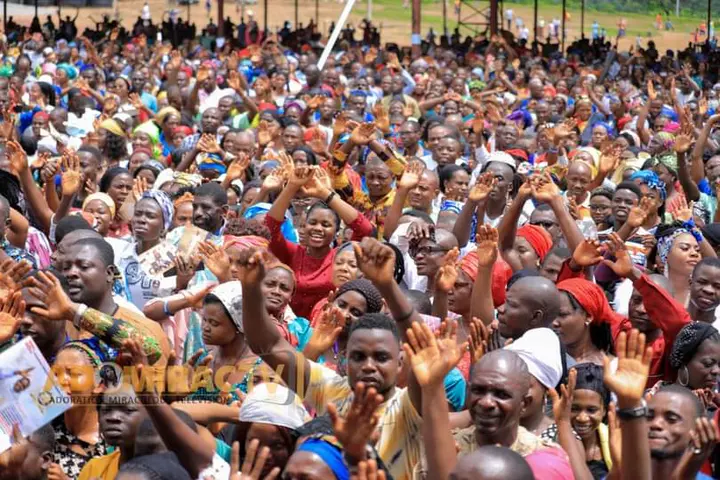 Related