I Liked Him During Our Childhood But, His Family Left Town and We Moved Abroad Until 20 Years Later.
There are some fond memories of childhood, we hardly let go in our lifetime and, some of those memories may include peculiar events that occurred or, people we knew at that point in time, like our childhood friends and neighbours.
For Thelma, childhood came with its fond memories of her neighbours whom her family was friends with. Like, Thelma's mum was friends with Iyke's mum and the going was good until death struck…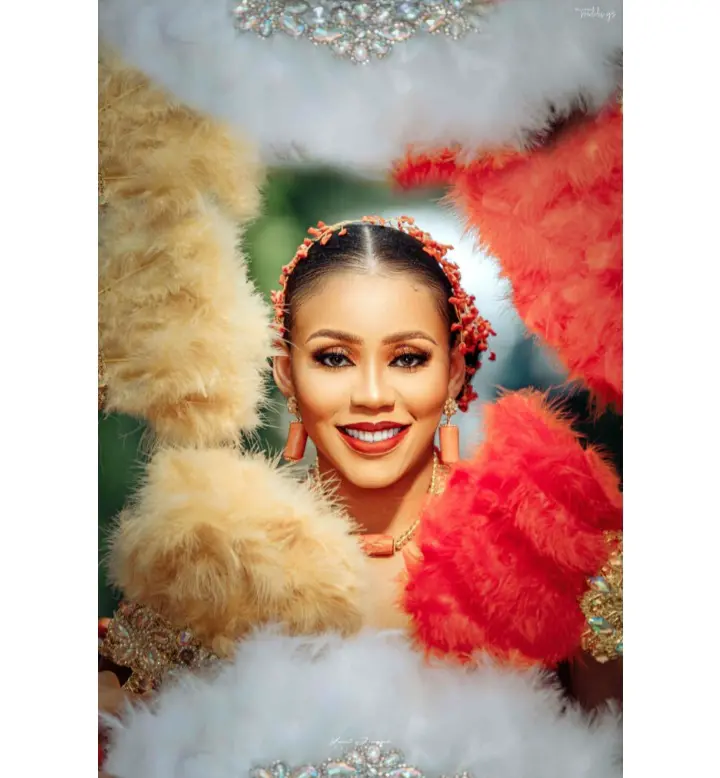 According to Thelma's narrative:
Iyke's mum and mine where friends and we lived in same neighbourhood as kids, but death suddenly struck and his passed on while they were still tender. This unfortunate incident forced them to relocate to another city, although for a good course and that was how both families lost contact. And, at some point we relocated abroad and never thought our paths will ever cross again, we all moved on with our respective lives.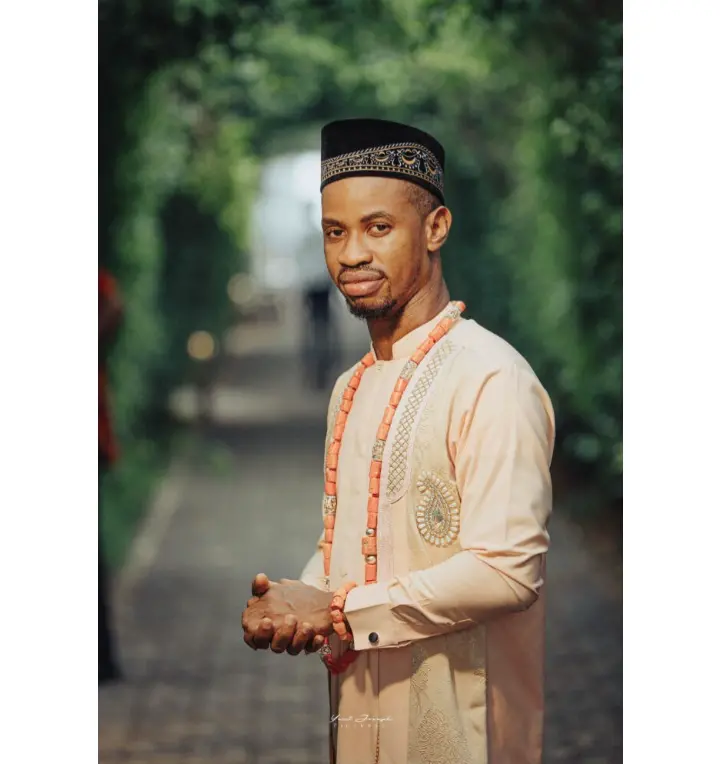 20-years on, my brother visited Nigeria and bumped into Iyke on a certain day and they both exchanged contacts. So, on returning to base, he told me he had seen Iyke in Nigeria, you can't imagines the butterflies in my stomach that instant, I was so excited I don't know why but, I loved the feeling every bit of the way.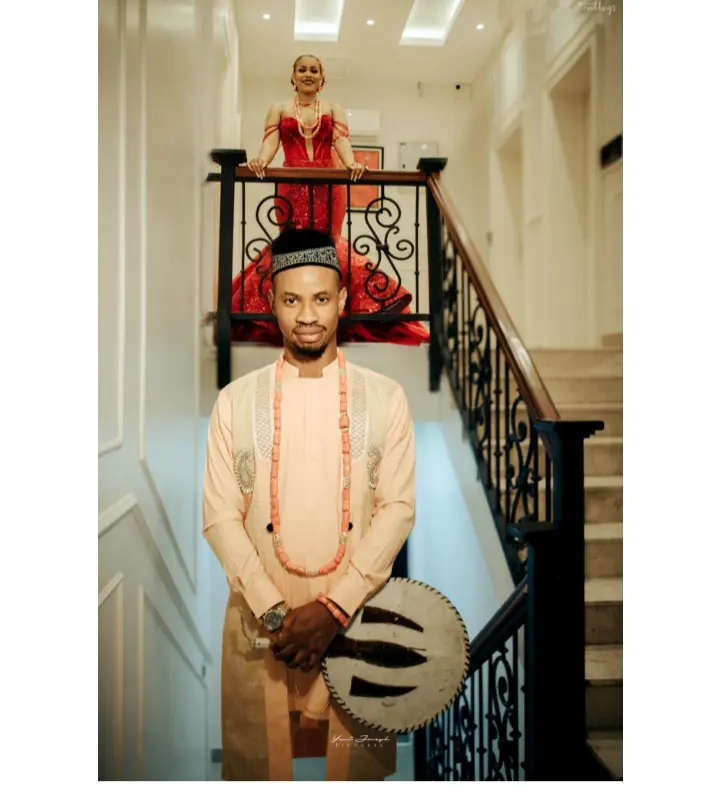 So, I had to check him up on Facebook. When he saw my message, he was so excited to have reconnected after 20years seperation. From Facebook, we moved onto WhatsApp call, I'm sure we spoke for almost 12hours that day catching up on eachother, some of you should know that feeling.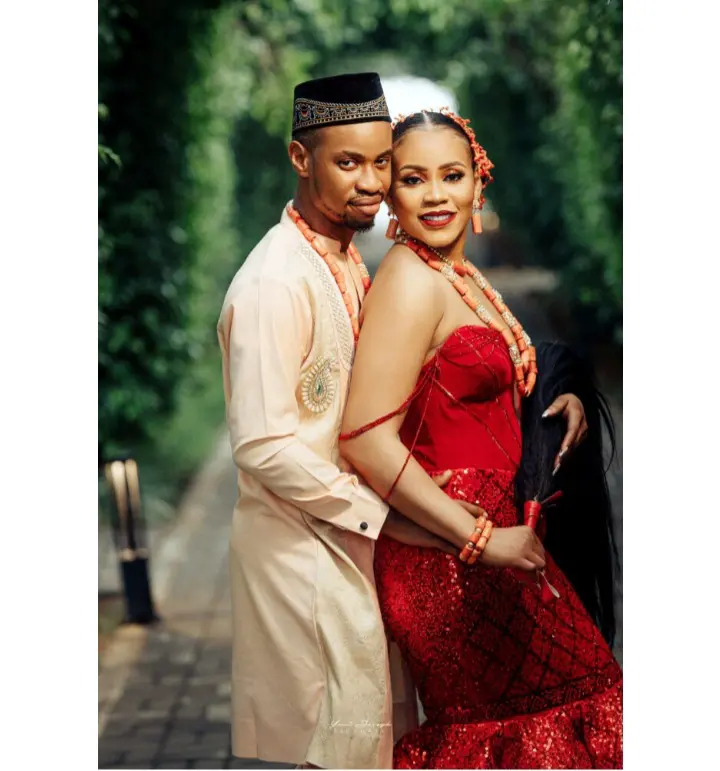 Iyke revealed he had always wanted to reach out but had thought I was either in a relationship or probably married so, he just watched me from afar. To cut the chase, I had always low key wanted him because he was a cool collected and drama free guy and I knew I wanted to be with him.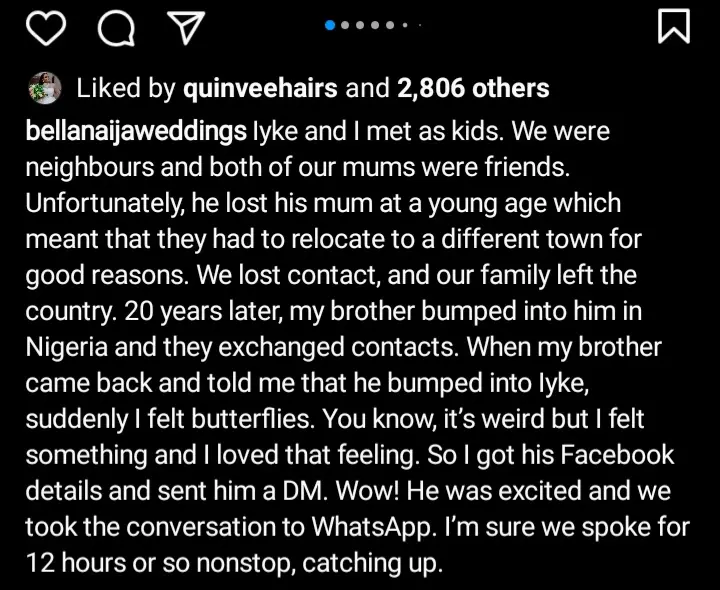 See more photos of Thelma and Iyke during their traditional marriage: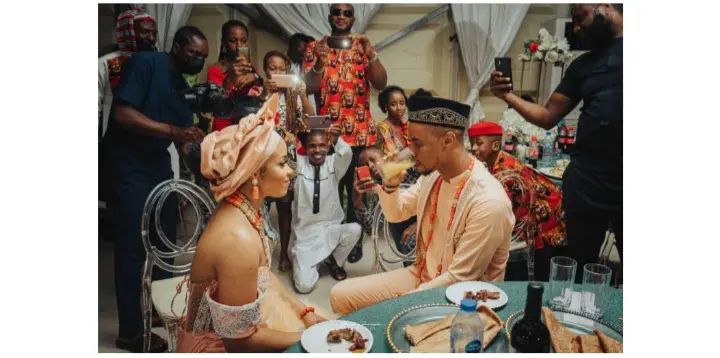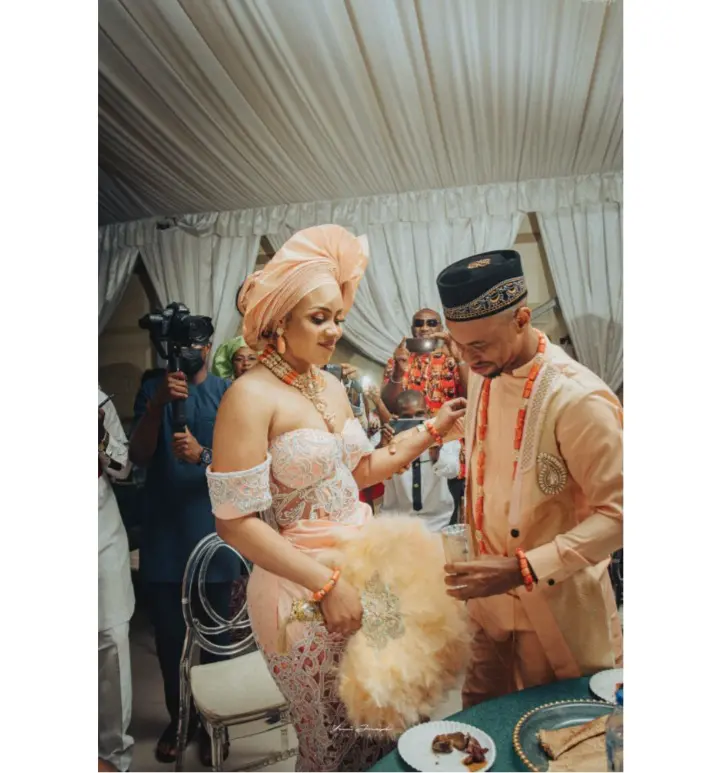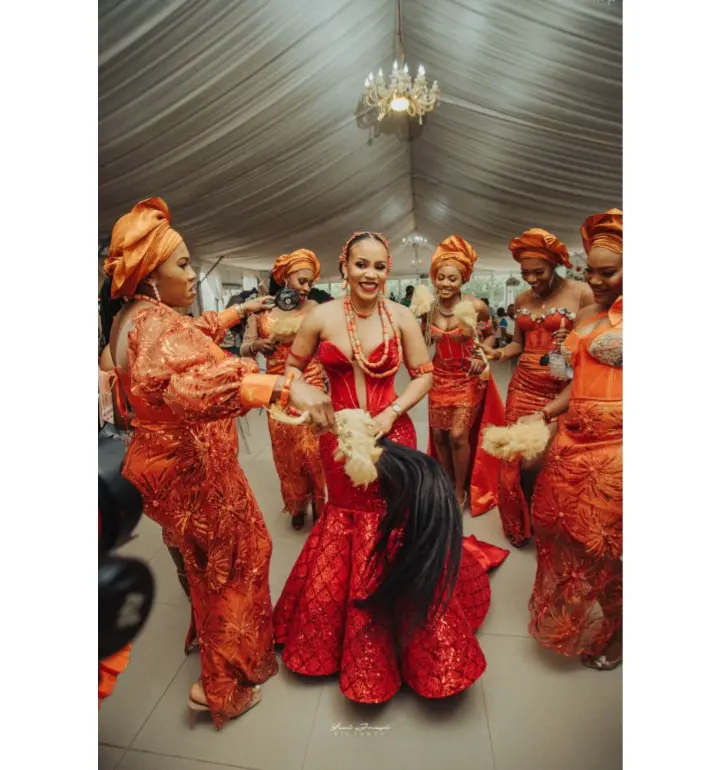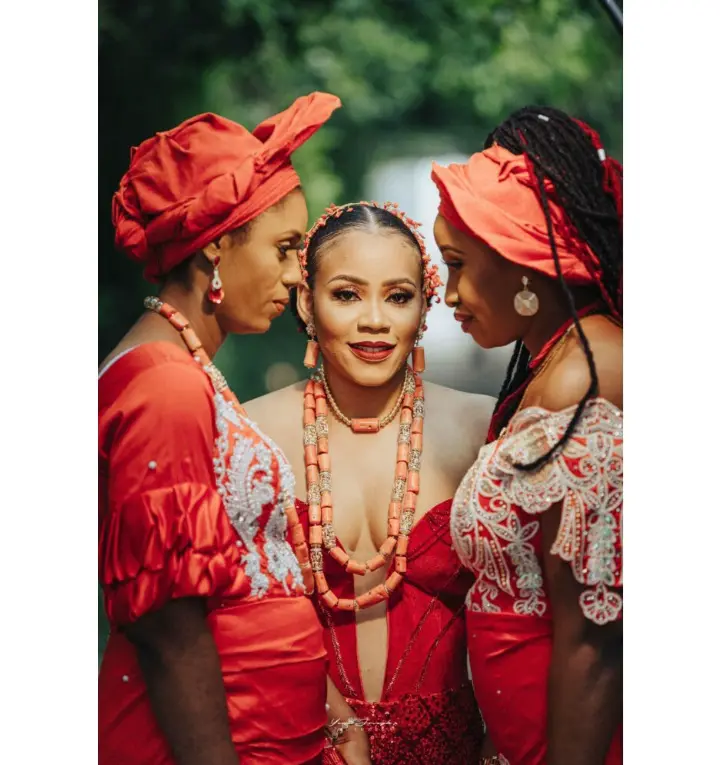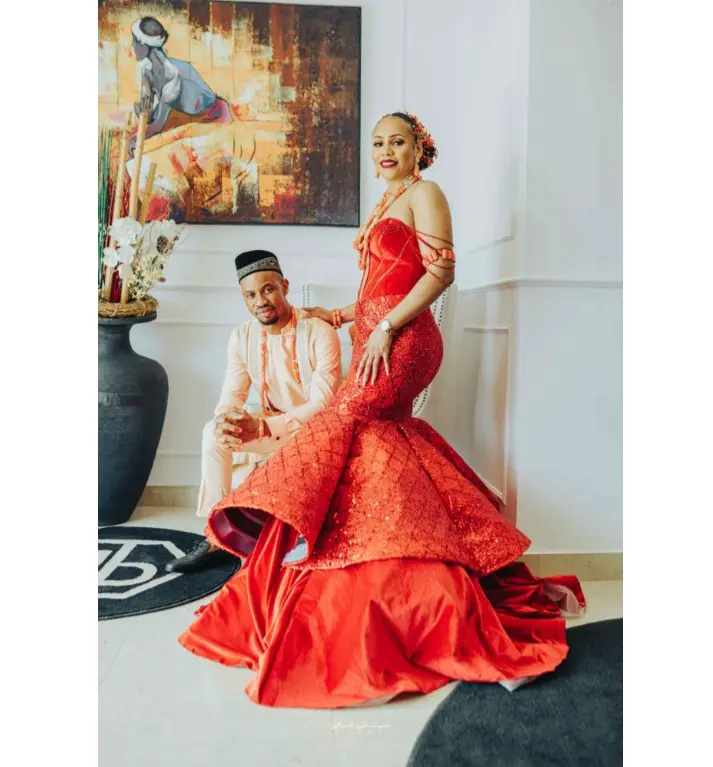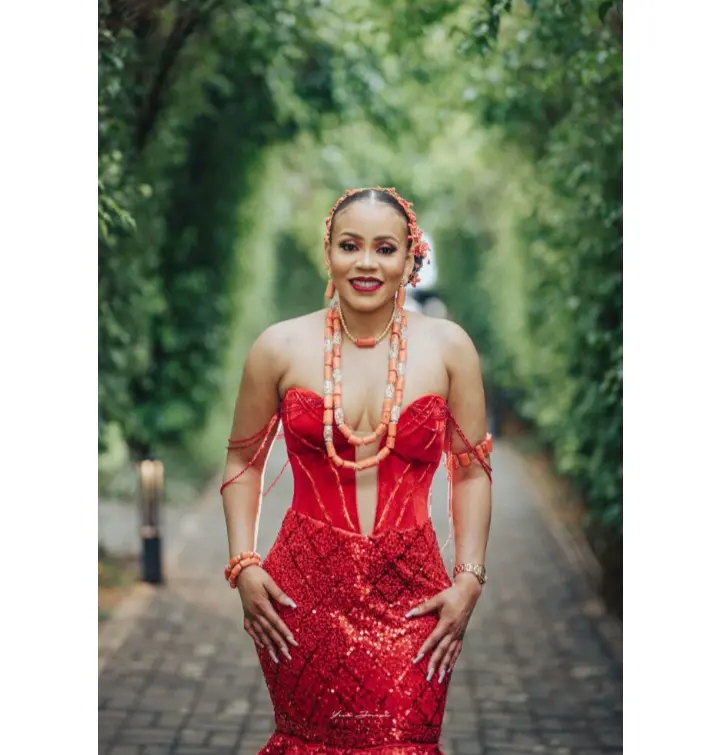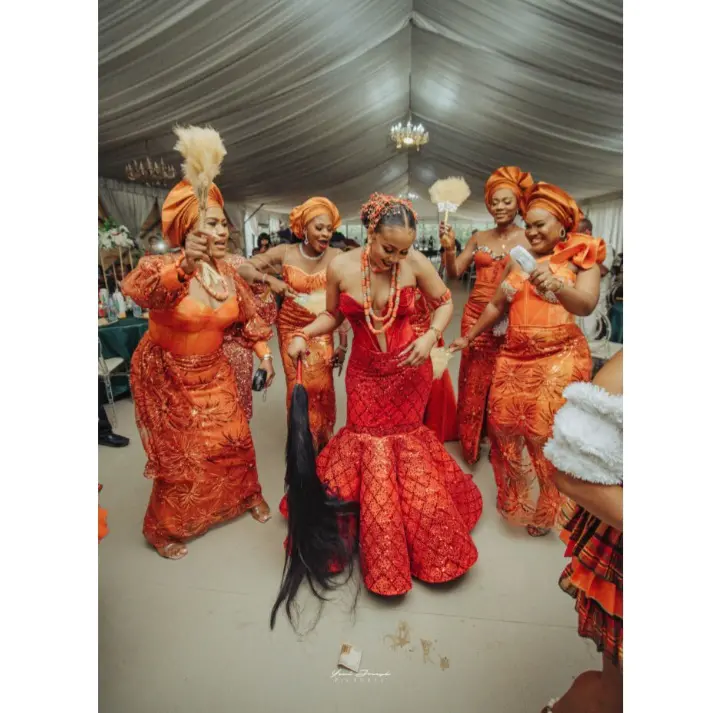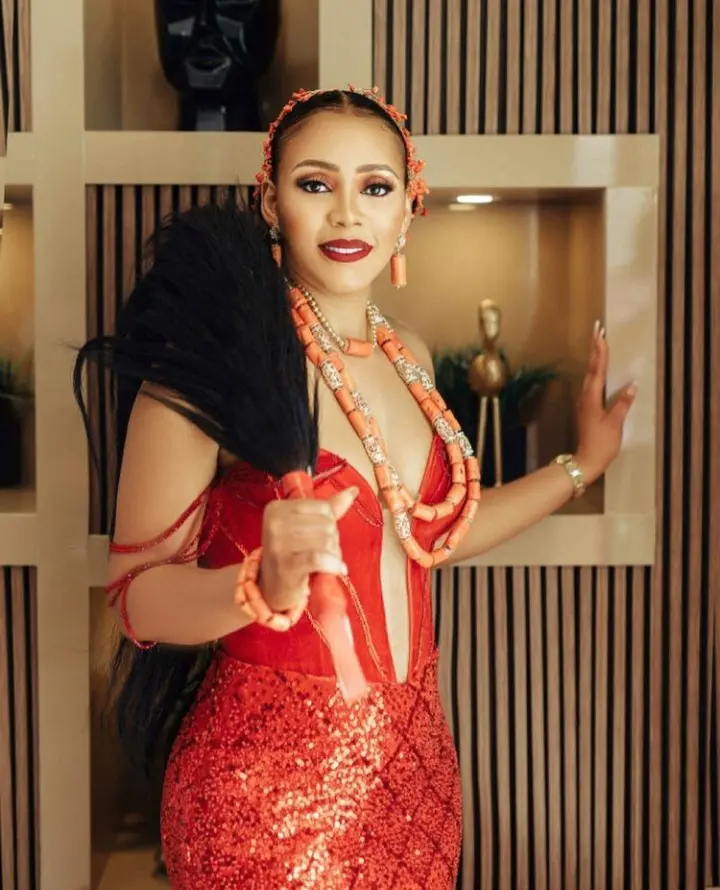 Related