IGP: Nigerians Have Lost Confidence, Trust In Us
The Inspector General of Police, Mohammed Adamu, has said the loss of confidence between the Police and the Nigerians was one of the major challenges hampering effective discharge of the Force responsibility.
He said introduction of community policing was part of the efforts aimed at rebuilding the lost confidence.
Adamu, who was represented at a policy dialogue on policing organised by the House of Representatives to collate views on a bill to amend the Police Service Commission act by DIG Olushola Oyebande, said management of the Police was working on regaining public trust.
He said: "We all know that constitutionally, the police have legal rights to live and legally speaking, the constitution guarantees a position where they can even use their fire arms to defend themselves when the situation demands.
"Within all that, we have asked them not to do anything that will bring colossal loss to members of the public.
"Going forward, there's a lot of confidence building mechanism that's being put in place to retrain the police to bring back confidence.
"Now a major problem is lack of confidence between the police and members of the public.
"That's why the present administration came up with community policing and we are trying to see how it will work.
"It's the best form of policing and a global phenomenon. I was part of the team that went to do the research.
"There's a lot of distrust and disconnect between the police and the public. So the community policing will try to bring this into focus and to bridge that gap.
"It's going to be community driven and problem solving. We want to involve the community, the locals to be part of policing of the area.
"They know the culture, the language, topography and that's why we're having the community policing initiative to train the locals to join us. So we don't prevent proactive policing, rather than being reactive."
Source:_- The Nation
Guardiola, Klopp react as UK govt announces date for return of fans
Pep Guardiola and Jurgen Klopp have applauded the government's decision to allow fans back into stadiums.
Lower-league clubs, who do not enjoy the TV riches of the Premier League, have been struggling to make ends meet, with supporters shut out during the coronavirus pandemic.
But under plans unveiled on Monday, up to 4,000 people will be able to return to outdoor sports stadiums, depending on levels of Covid-19 in the area, from December 2.
Manchester City boss Guardiola welcomed the potential limited return of fans.
"If they believe it is the best, we will do it and hopefully it will work," he said.
"If the government has decided, they must have listened to the scientists and doctors."
Liverpool manager Klopp also welcomed the development but said he had questions about the logic being applied to the numbers involved.
"The problem is, I just struggle to put faith in any kind of announcements," he said.
"I don't understand why it is only 2,000 people in a 60,000 stadium. But I am not surprised. It's good news, good sign. I'll take it, 100 percent."
Get more stories like this on Twitter
BBC Names Aisha Yesufu As One Of 100 Most Influential Women In The World
Human rights activist and co-convener of the Bring Back Our Girls campaign, Aisha Yesufu has been named by the BBC as one of the most influential women in the world.
This was disclosed when the BBC unveiled its list of 100 inspiring and influential women from around the world for 2020.
According to them, the 2020 list highlights "those who are leading change and making a difference during these turbulent times."
Also included in the list were Sanna Marin, who leads Finland's all-female coalition government, Michelle Yeoh, star of the new Avatar and Marvel films, and Sarah Gilbert, who heads the Oxford University research into a coronavirus vaccine, as well as Jane Fonda, a climate activist, and actress.
Aisha Yesufu is a Nigerian activist born on December 12 1974 in Kano State, northwest Nigeria. She was born by Edo parents but raised in Kano.
Recently, she was one of the leading faces in the #EndSARS protest by Nigerians during which they demanded the end to extra-judicial activities of the now-disbanded Special Anti-Robbery Squad (SARS) and all other forms of police brutality in the country.
The post BBC Names Aisha Yesufu As One Of 100 Most Influential Women In The World appeared first on Information Nigeria.
Meet William Uchemba's Mother In Law, As She Prays For Brunella.
Nollywood actor, William Uchemba recently got married to Brunella Oscar, a 28-year-old U.K based woman who was born in Italy.
READ ALSO: See Photos Of The Footwear That Costs More Than The Ferraris Femi Otedola Bought For His Daughters
The couple met online in 2016, and got married in 2020, Brunella's family to dedicated to seeing out God's work as her father who is a pastor in UK.
The traditional marriage that was held last week Saturday, Brunella's mother was spotted praying for her to get rid of unknown forces that may work against her marriage with William Uchemba.
Its is always a blessing for a mother to support her daughter or son in his or her marriage.
See a photo of Brunella and her mum;
READ ALSO: See Photos Of The Footwear That Costs More Than The Ferraris Femi Otedola Bought For His Daughters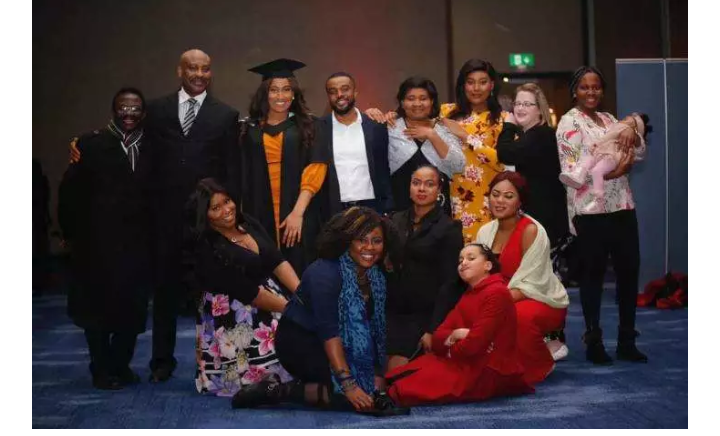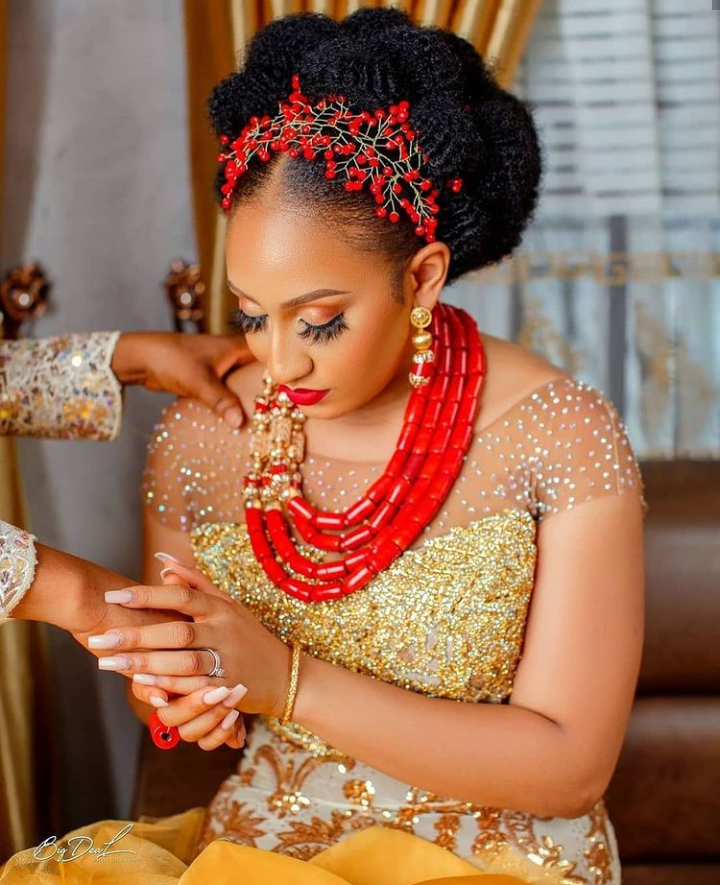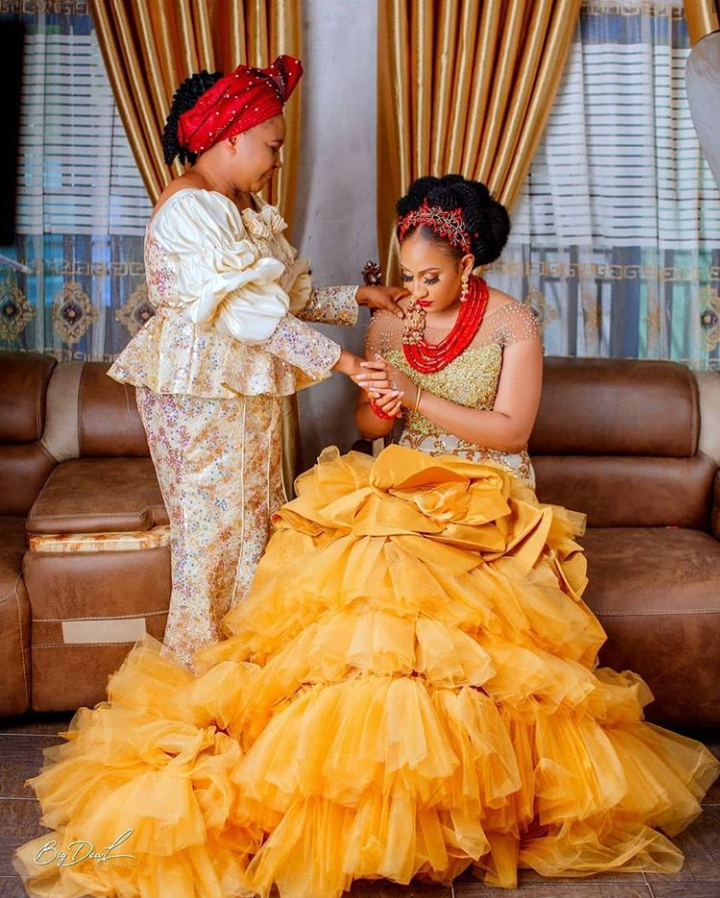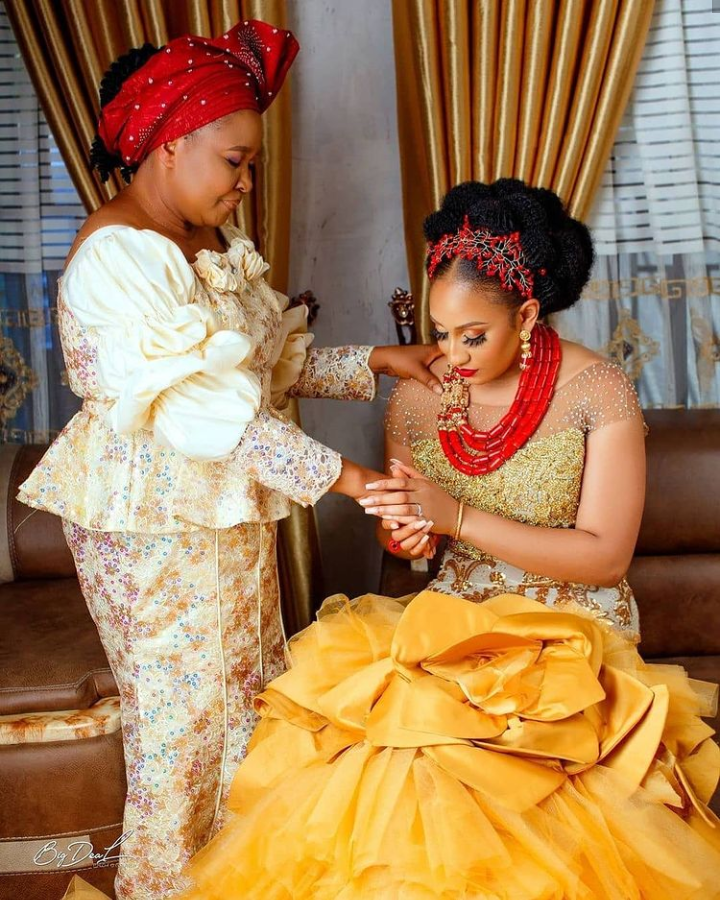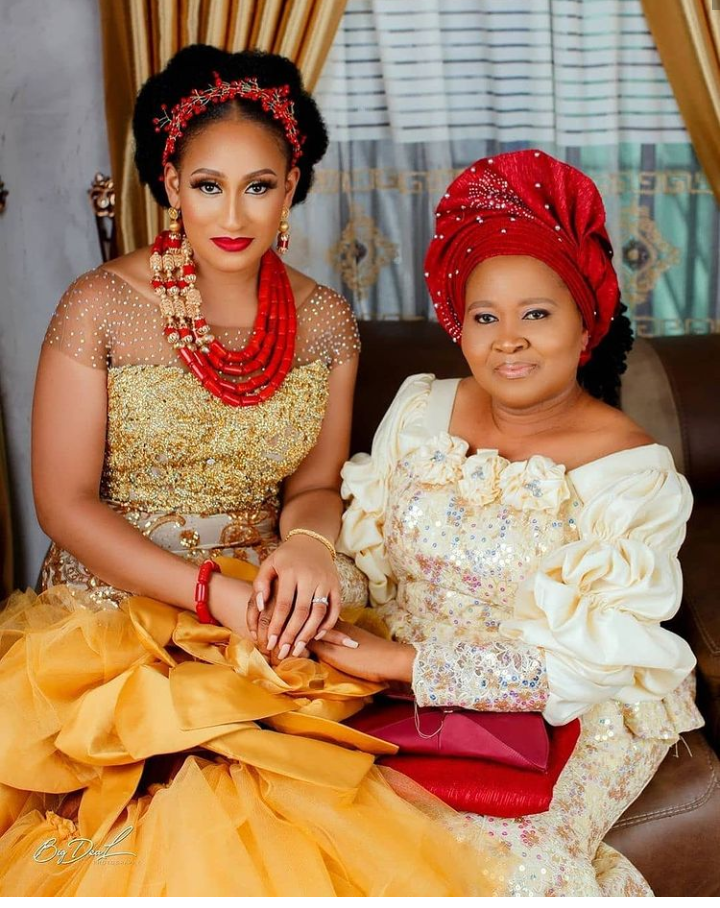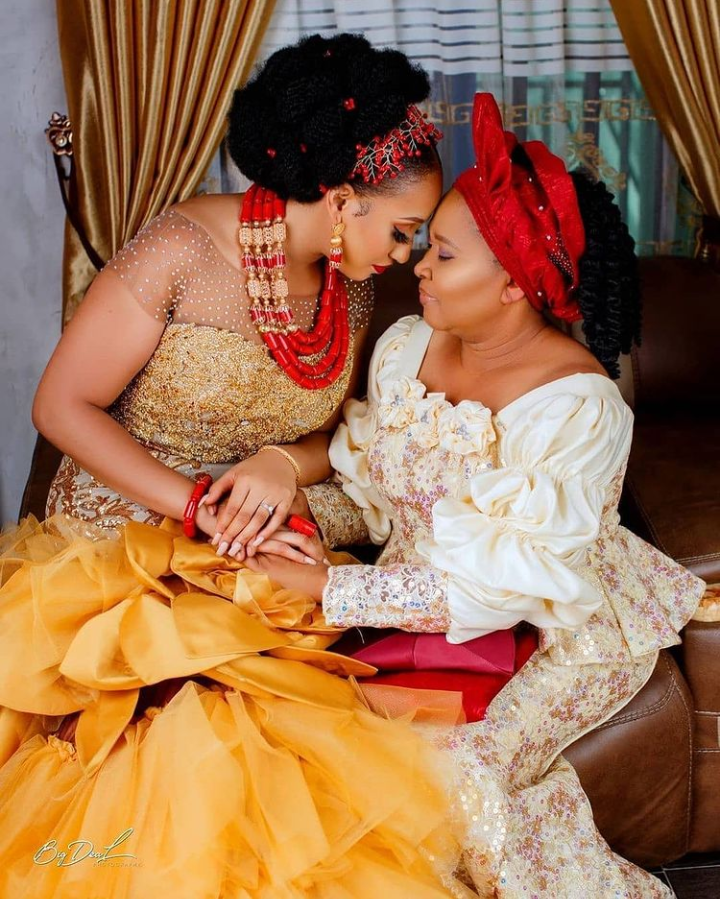 Source: www.Ghgossip.com