It Is Now Fire For Fire: Defend Yourselves Against The Attackers – Gov. Ortom Tells Benue People
It Is Now Fire For Fire: Defend Yourselves Against The Attackers – Gov. Ortom Tells Benue People
In the face of the rising insecurity in Nigeria, the Benue state Governor, Samuel Ortom has called on Benue people to rise up to the occasion and defend themselves against every form of attacks, using any weapon at their disposal. Benue state has experienced several attacks by the Fulani Herdsmen, which has led to the death of many people in the state, and destruction of properties worth millions of Naira.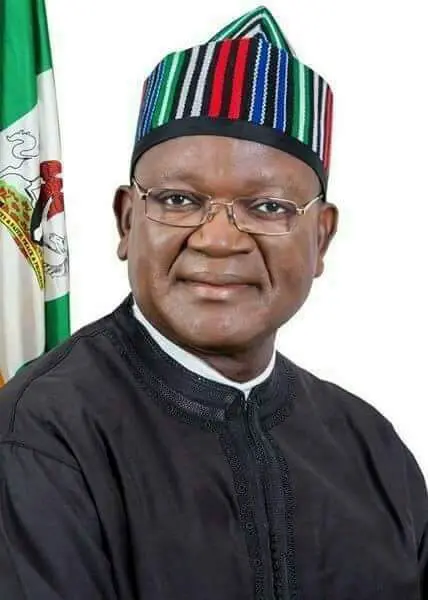 It can be recalled that the Benue state Governor was seen recently in a viral video, calling on the President of the country to do something about the incessant killings by herdsmen in Benue. Instead, the Presidency through Garba Shehu, according to reports by People's Gazette on it's official Twitter handle, @GazetteNGR, replied that if the Governor wants peace, he should accept the RUGA and other policies of President Buhari's administration, alleging that it is better to give your land than to die.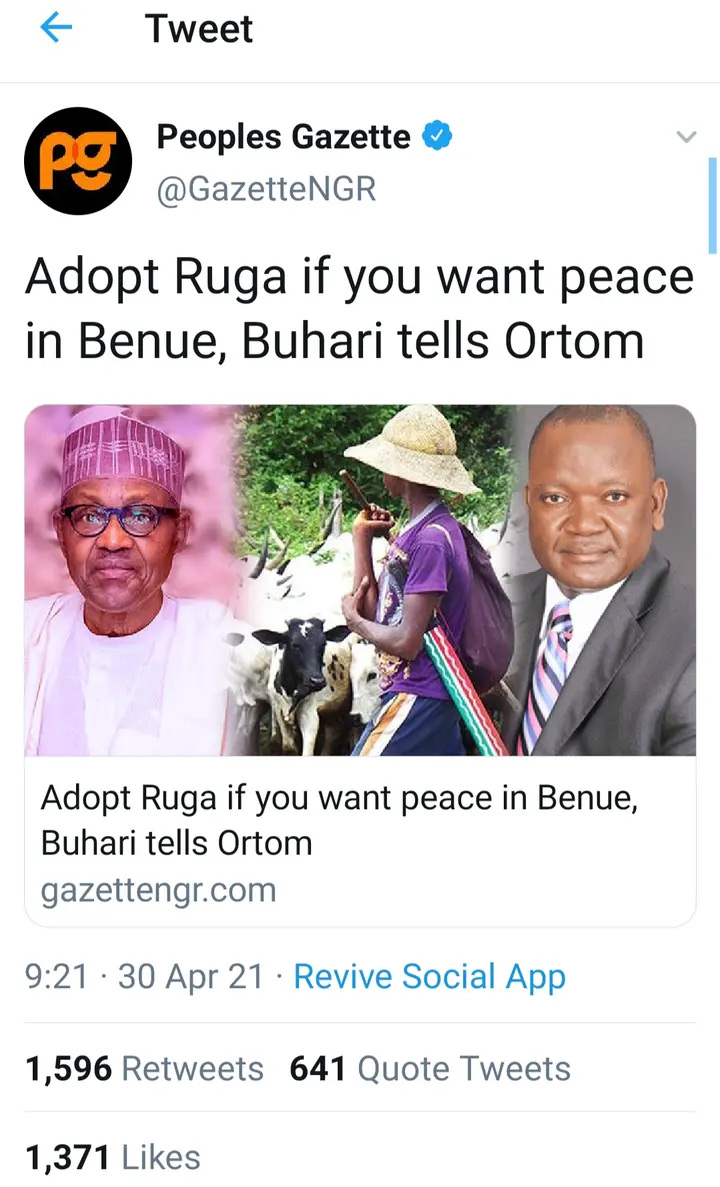 Following the failure of the the federal government to address the issues of killings in Benue due to Governor Ortom's refusal to adopt RUGA, AIT has reported that the Governor has now called on his people that the days of running helter-skelter are over. Now it is time of fire for fire. The Governor according to the report, called on the people to use whatever weapon they can control to defend themselves from every form of attacks.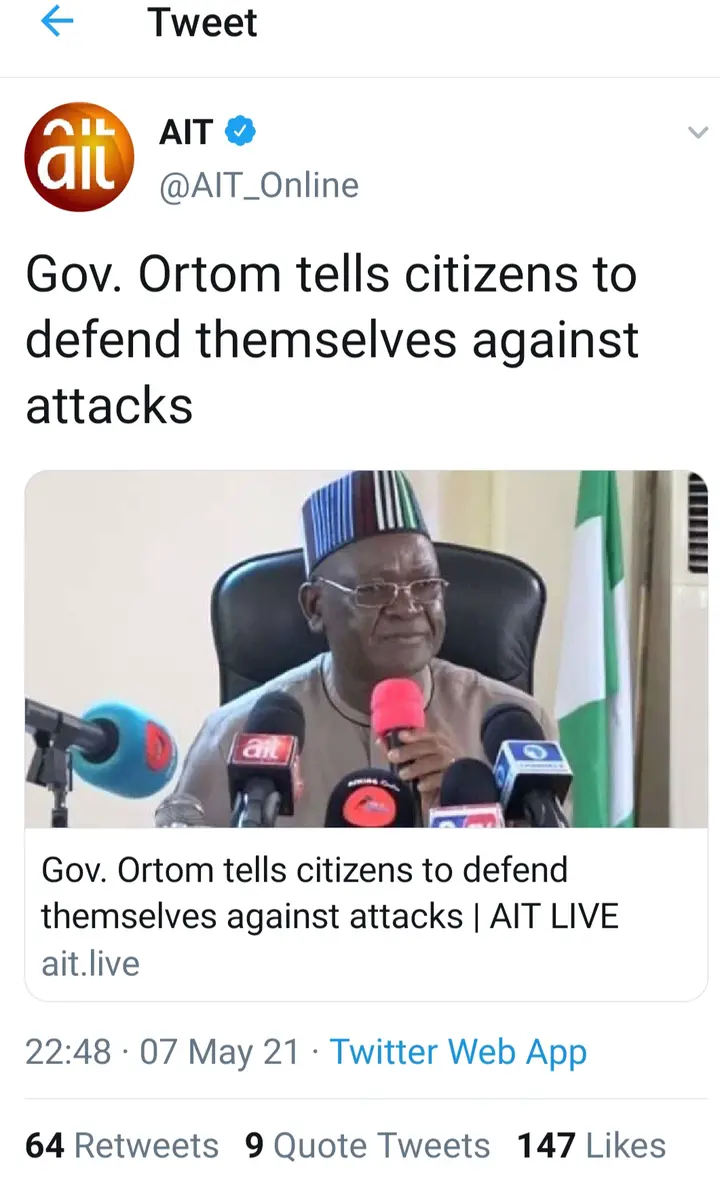 Benue state which is known as the food basket of the nation due to the large quantity of consumable crops it produces, has in recent times, seen many farmers killed in their farms, while many of the farms are being destroyed by the herdsmen on regular basis. This has undoubtedly affect food production in the country. Following the declaration by the governor that the people should defend themselves, it is only a matter of time before we get to know if this will be able to bring herdsmen attack in the area to an end.
Related