My Mum Told Me To Woo My Husband Every Time -Lady Says As She Shares Chats
My Mum Told Me To Woo My Husband Every Time -Lady Says As She Shares Chats
A Nigerian lady has taken to her Twitter handle to show the chats she had with ber mother. Perhaps, the lady might have married recently considering considering the way her mother was advising her. Sometimes, one's parents might have experienced somethings in marriage and they won't want one to make mistakes so they will want to teach one out of the experience that they had.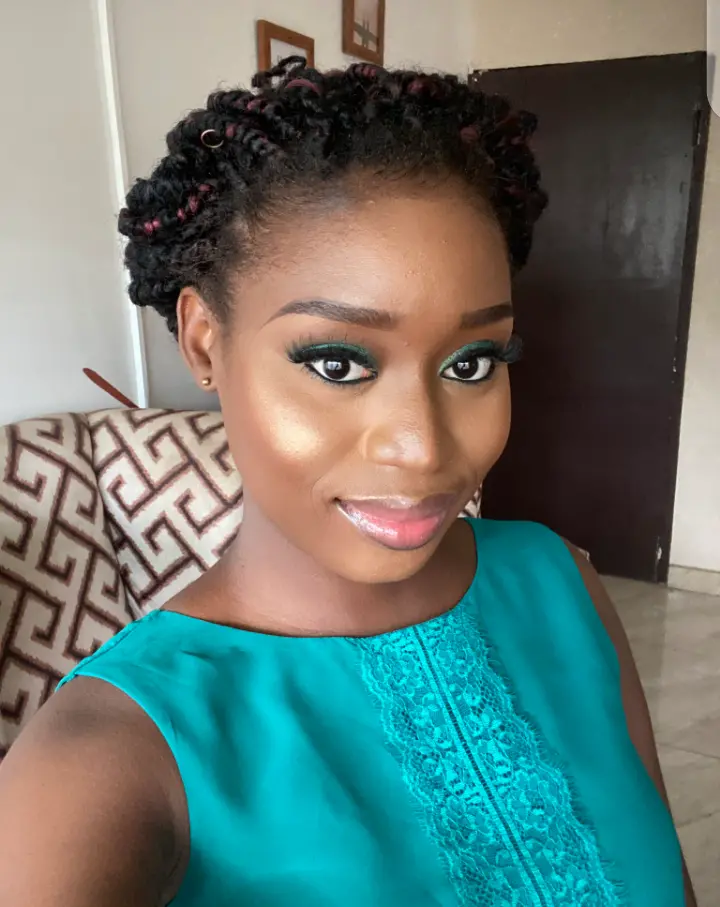 This Nigerian lady whose username is "Azure(Nwunye Chizom)" said that her mother told her to always woo her husband constantly and she should always exercise. Besides, she said that she is no longer lazy meaning that she might have been lazy while staying in her mother's house.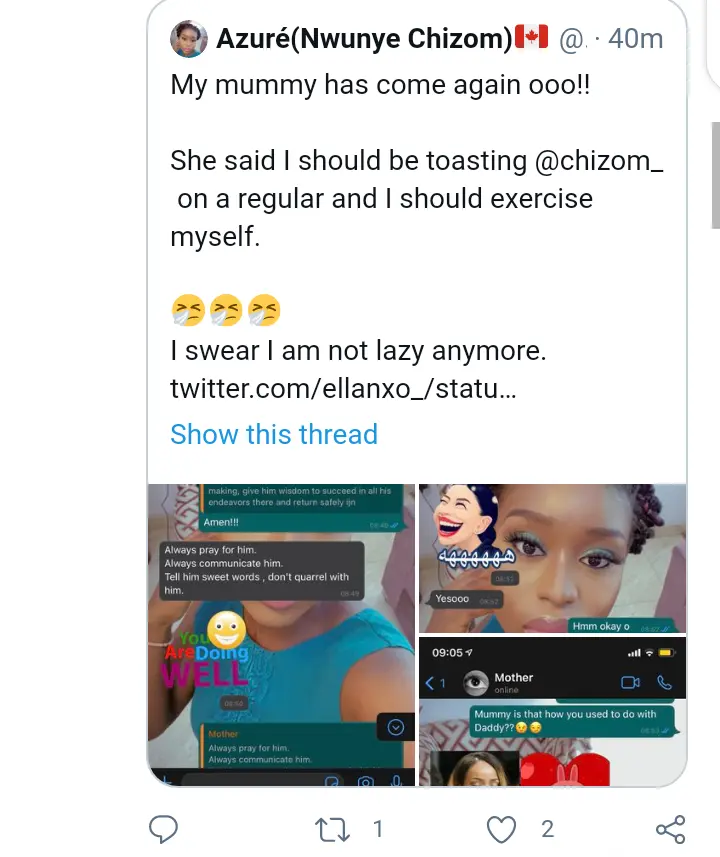 In the chats, one could see that her mother advised her to always clean up the house looks, check the refrigerator, take care of clothes, and always do exercise. Besides, her mother also advised her not to quarrel with her husband but instead, she should call him sweet words.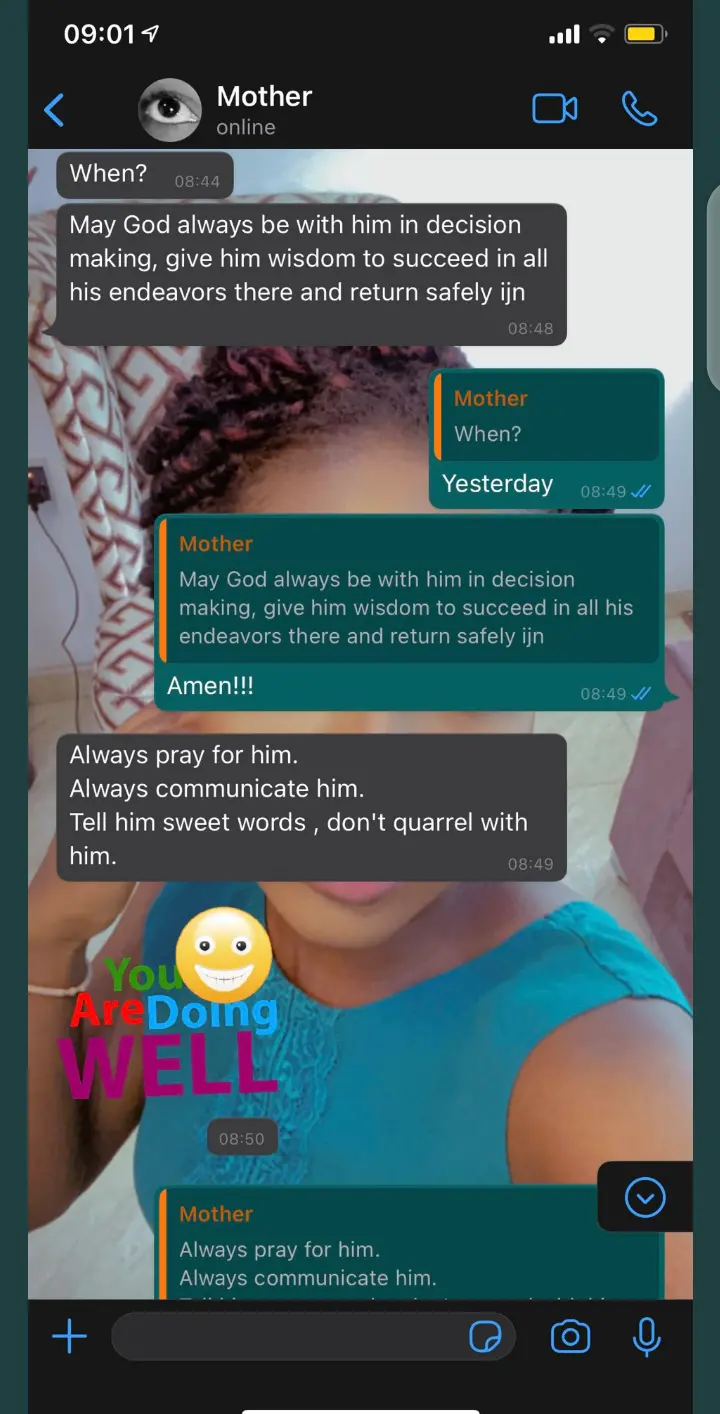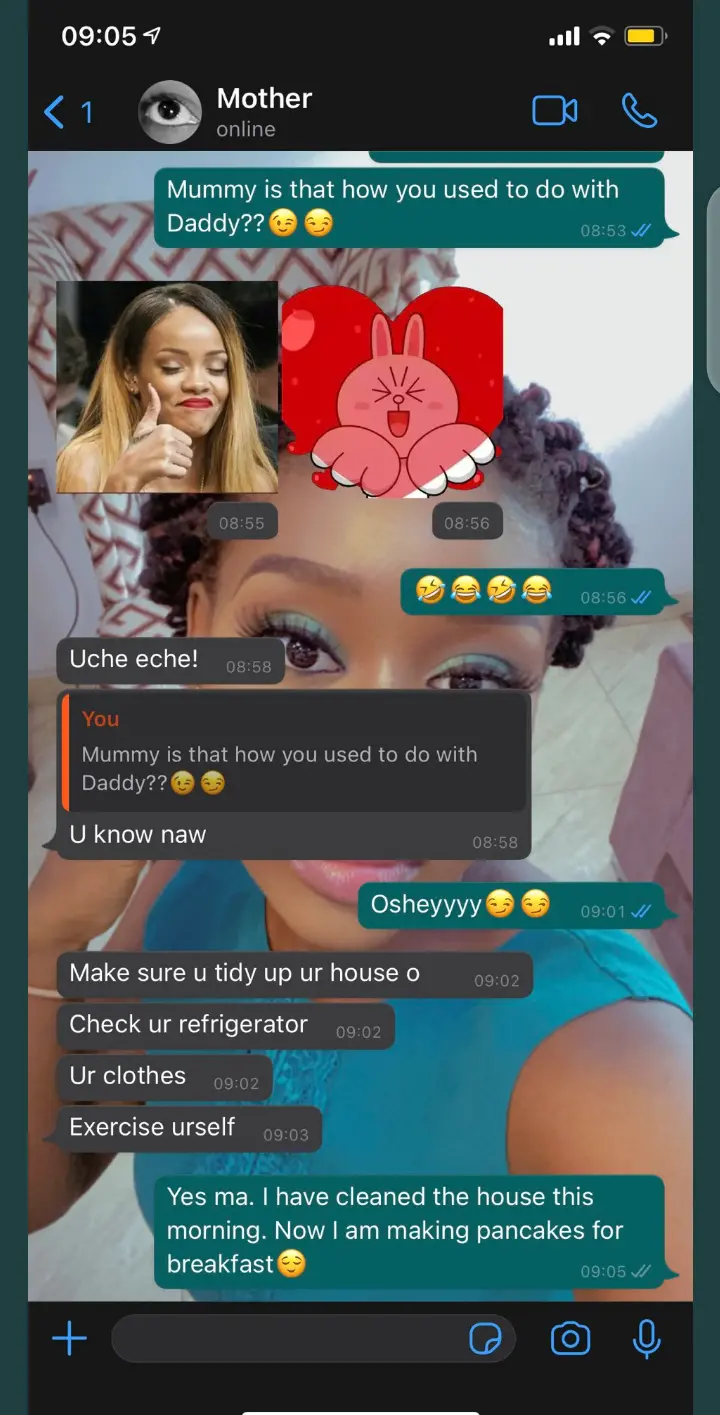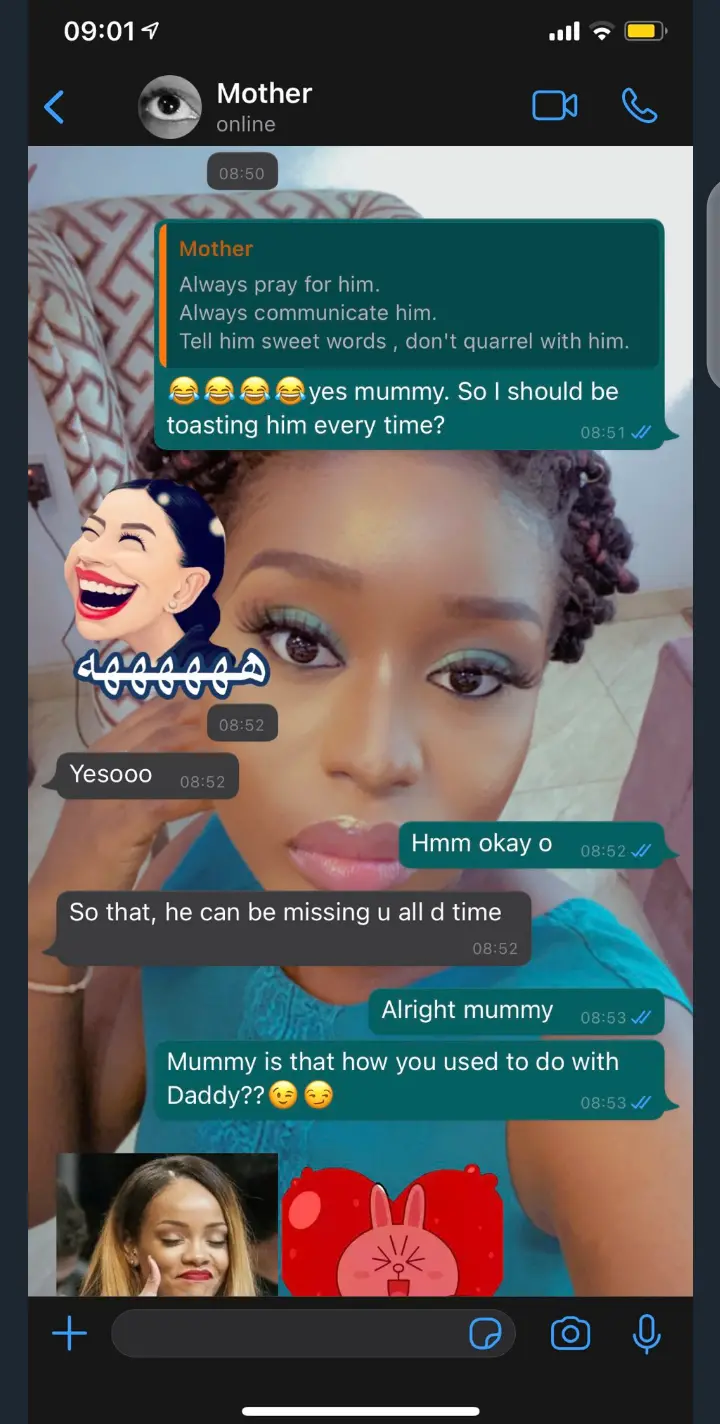 Her mother also advised that she should woo her husband every time so that he would miss her all the time. Many people reacted with different kinds of comments to the chats and the advise her mother gave. See the reactions below.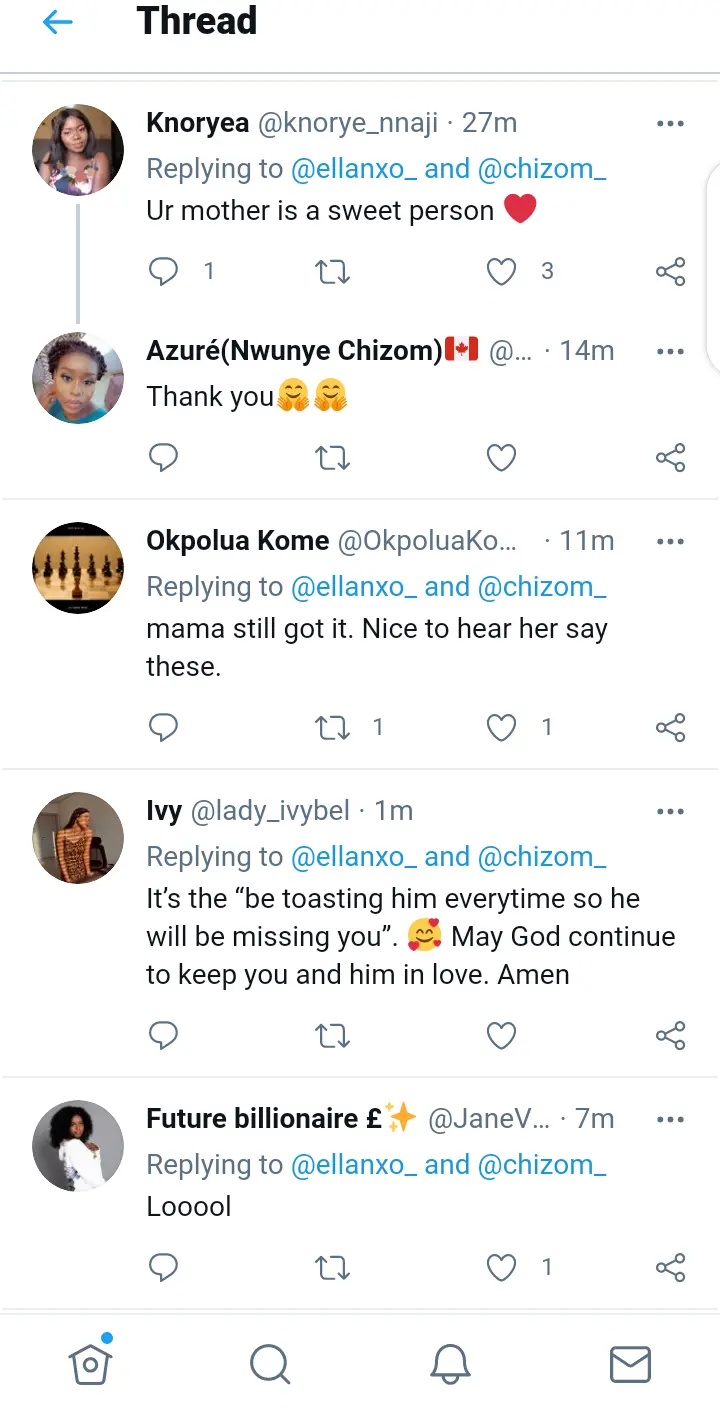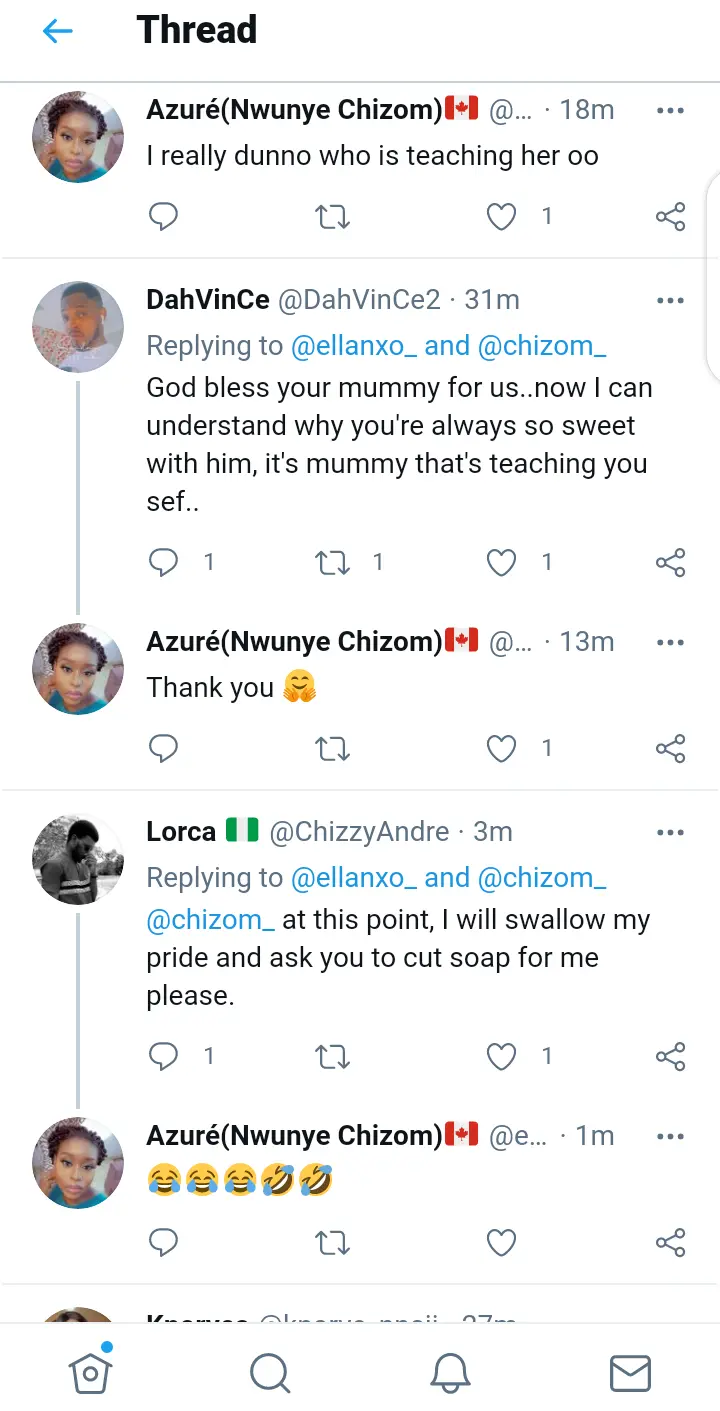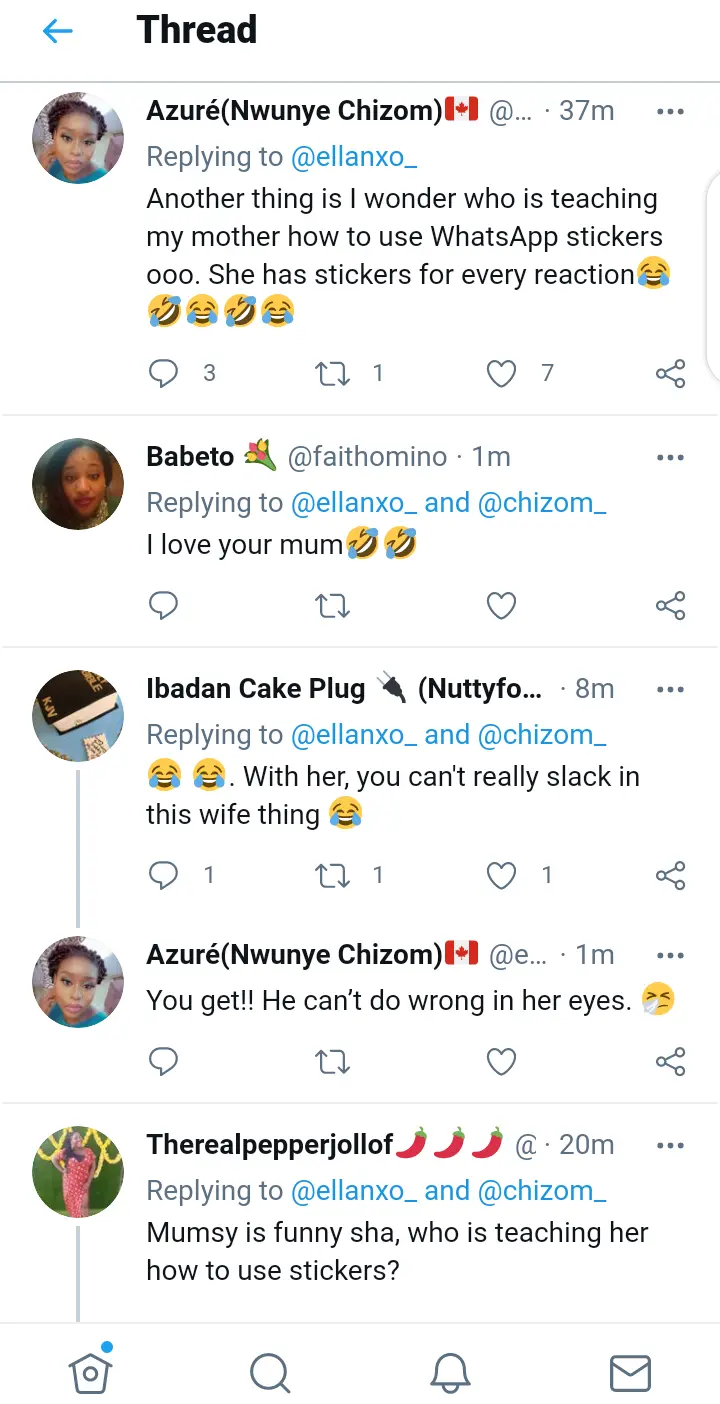 Do you support the idea of a married woman wooing her husband every time?
Related