This Lady was Preparing to get Married Around 10am, Read What Later Happened to Her
This Lady was Preparing to get Married Around 10am, Read What Later Happened to Her
A Wedding Ceremony is always accompanied with a whole lot of joy, boundless happiness and uncontrollable excitement for the couple, their families and all their well-wishers. Many plans would have been put in place to make the wedding a success. You can imagine how everyone would clad in beautiful outfits to grace the occasion. It is such a beautiful day. No one ever prays for the beautiful day to become a tragedy but, within the snap of a finger, unexpected things can happen. The families of a prospective couple witnessed a sad Saturday which was supposed to be a Wedding Day but, something terrible and devastating happened.
Just as expected, the bride was very anxious, nervous and also full of joy as her wedding approaches. Little did the poor lady know that something terrible would happen to her within the twinkle of an eye before her wedding. This bride identified as Fatima Hassan Fari was preparing to tie the knot with the love of her life. She was anticipating for the day to come as she was making lots of plans. It was her wedding day and the event is scheduled to start by 10:00am on the 2nd of January, 2021. It was just 3 hours before her wedding when the bride, Fatima gave up the ghost. Death took away the innocent bride few hours to her wedding.
The young lady was unable to witness what would have been a memorable day in her life. It was gathered that Fatima had been making calls to some of her friends to invite them to her wedding. She was very excited but unfortunately, she was unable to witness what could have been one of the happiest days of her life. Fatima was supposed to get married around 10 am in Funtua Local Government when death came knocking on her door. The cause of her death remains undisclosed yet but she had been buried on the same day. According to report, she was buried around 2pm yesterday. The sad news of her demise was announced on Facebook and Twitter by some people who are close to the young lady.
See pictures of the beautiful bride before she died
May the gentle soul of Fatima rest in peace! All the family members and friends that she left behind, may God give them the fortitude to deal with the sad demise of their loved one on such a significant day of her life.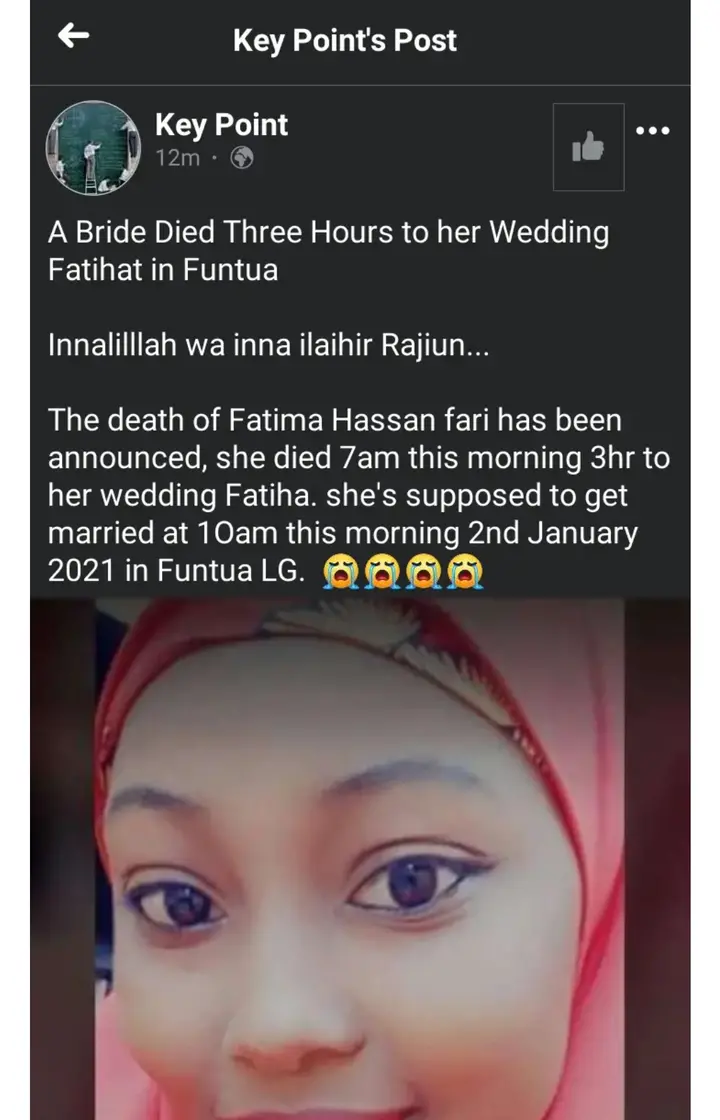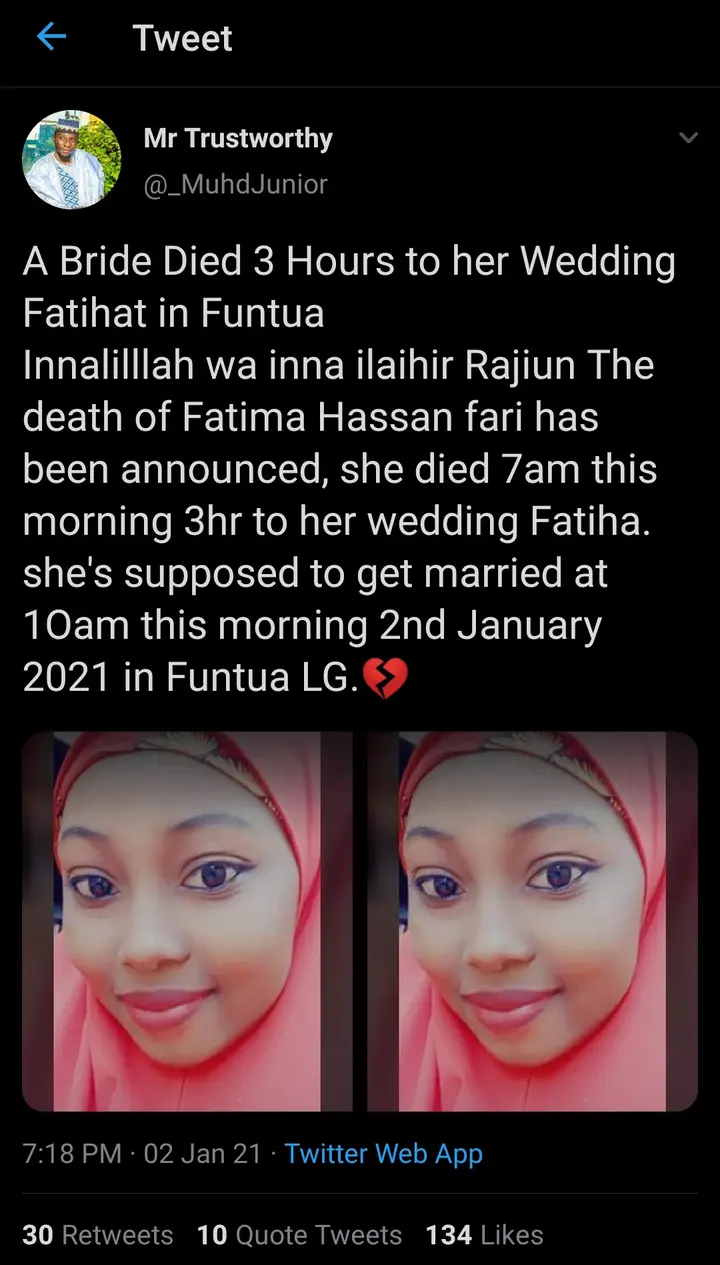 Recommended for You