Villagers Attend Boko Haram Events, As Boko Haram Beg Them to Join Their Cause
Villagers Attend Boko Haram Events, As Boko Haram Beg Them to Join Their Cause
Recent images released by the ISIS-aligned jihadist group, shows several da'wāt events being organised by ISWAP faction of Boko Haram in some villages in Borno and Yobe states in Northeast Nigeria.
 Da'wāt is the act of inviting or calling people to embrace Islam.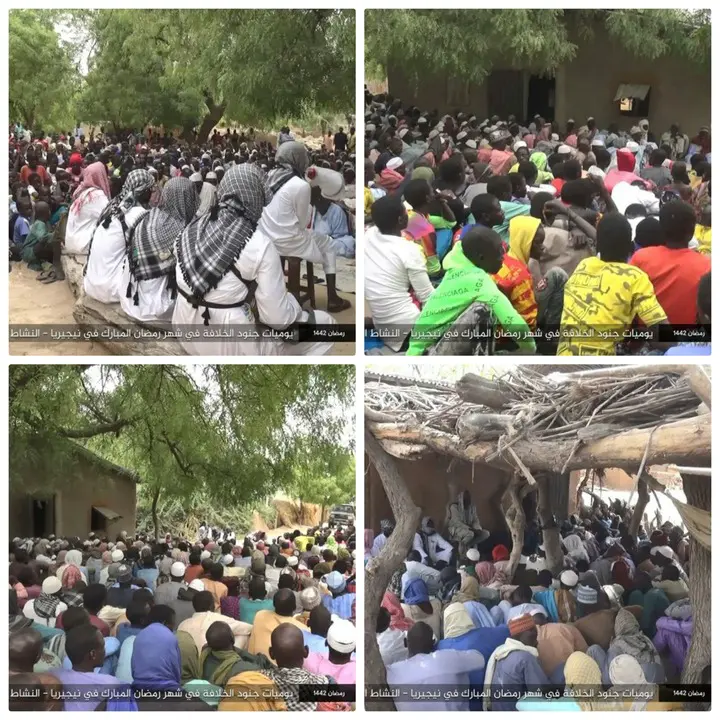 According to Sahara reporters, with this events, Boko Haram's plan to establish an Islamic caliphate has received a tremendous boost, evidenced by the turnout of the villagers.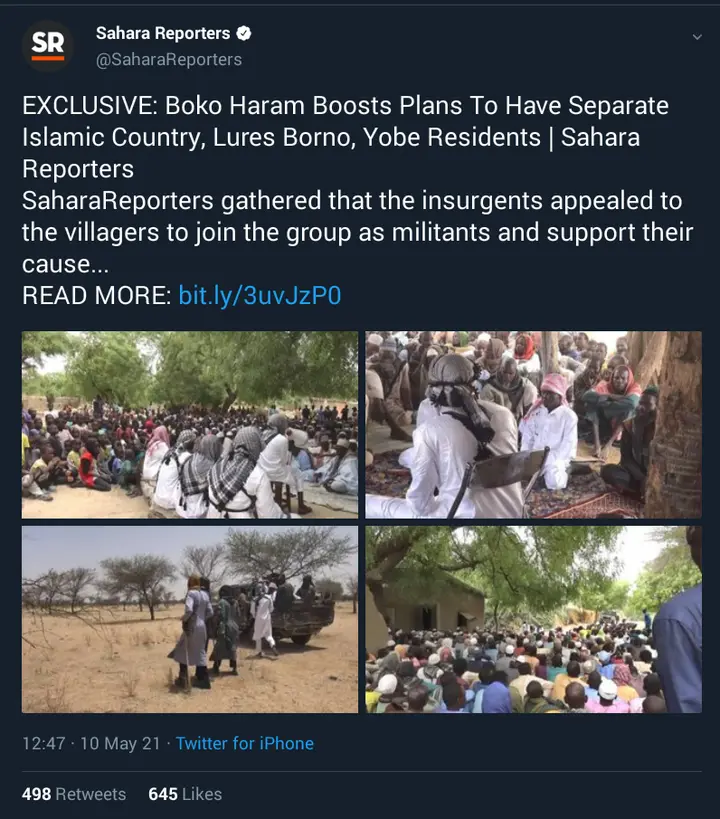 The photos shows four different locations where a gathering of men, especially young boys are sitting on the ground listening attentively to what the insurgents have to say.
See more photos below;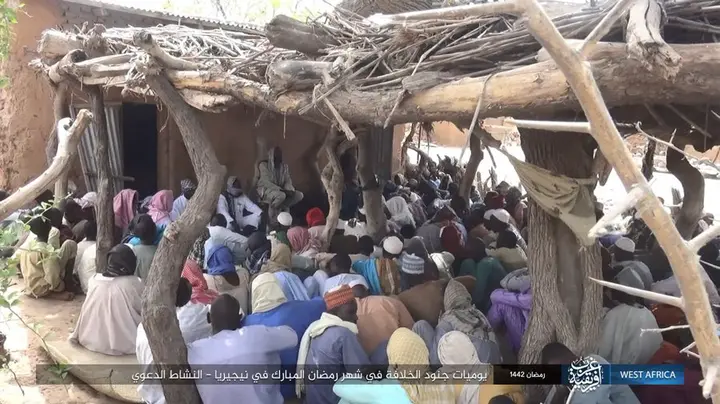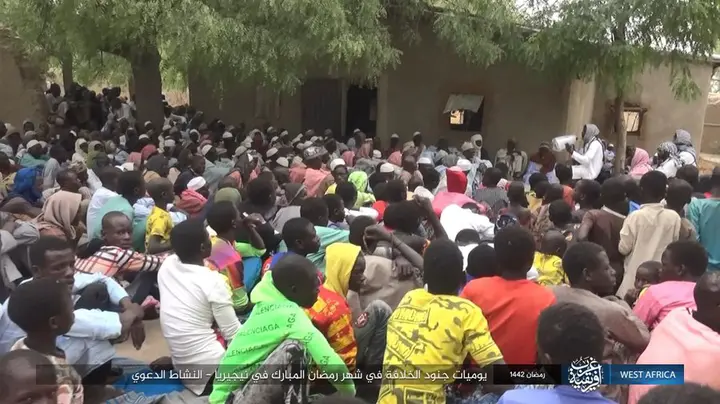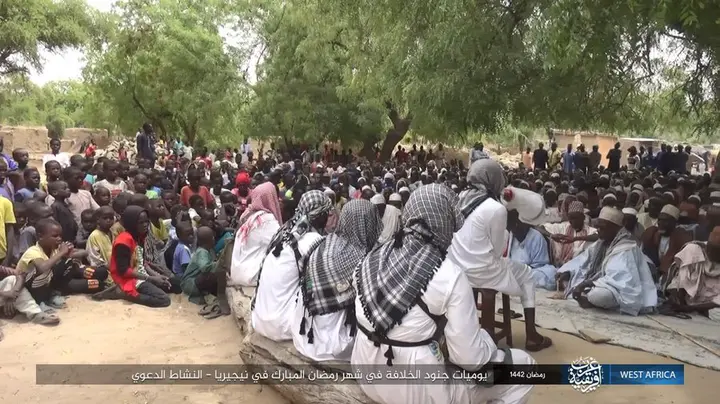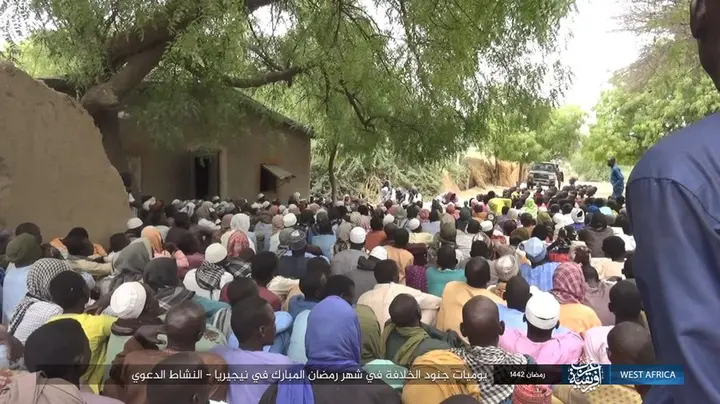 From these photos, it is obvious that ISWAP are using the Ramadan as a watershed, as a marker to inspire and motivate these men to join their course. The children in the pictures above could also be radicalised to join the next generation of terrorists. 
According to Sahara reporters, the group also hoisted their flag in the villages, assuring them of good governance, better security and basic amenities as soon as they have a new country.
Often ISWAP exploits gaps in governance by trying to prove that it can provide essential services in the areas under its control.
This is really sad and something needs to be done fast to cripple the activities of these insurgents in these areas.
Related