Wike Imposes Curfew, "No President Will Expose His Citizens To Danger"- Tinubu
Wike Imposes Curfew, "No President Will Expose His Citizens To Danger"- Tinubu
Wike Imposes Curfew.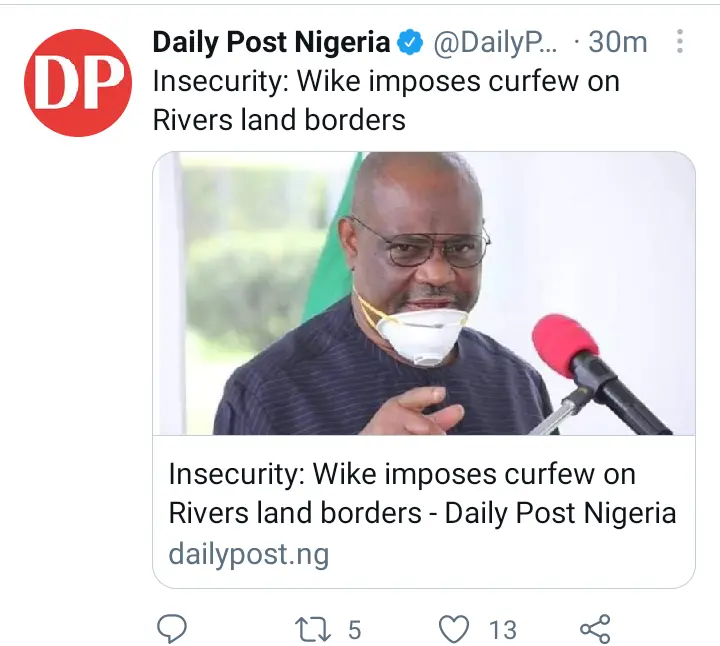 The executive governor of Rivers state, Nyesom Wike has imposed a night curfew at all entry and exit points with some states withing the time period of 8pm to 6am. The affected states include Abia, Akwa-Ibom, Bayelsa and Imo states.
Wike disclosed that the curfew which is expected to start from Wednesday, is necessary because of the recent security challenges as well as deadly attacks on security operatives by unknown gunmen.
Wike said that those who have legitimate reasons to be in Rivers should endeavor to do so before 8pm otherwise, they should stay back.
"No President Will Expose His Citizens To Danger"- Tinubu.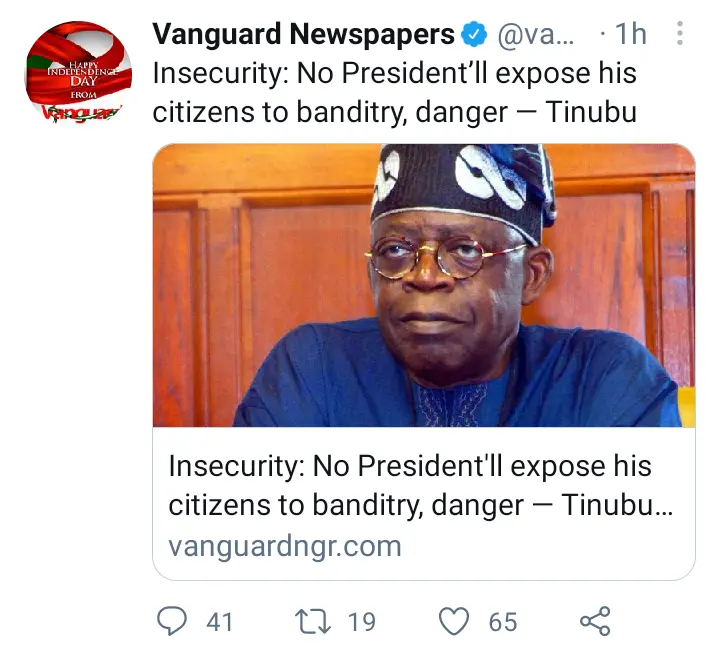 Former Lagos state governor and current National leader of the All Progressive Congress, Bola Tinubu on Monday evening disclosed that no president will intentionally expose his citizens to danger.
While speaking after a meeting with President Muhammadu Buhari on Monday, Tinubu asked Nigerians to cooperate with the government despite the rising insecurity in the country.
1 Dead, Vehicles Destroyed As Mob Attack, Burn Police Station In Sokoto.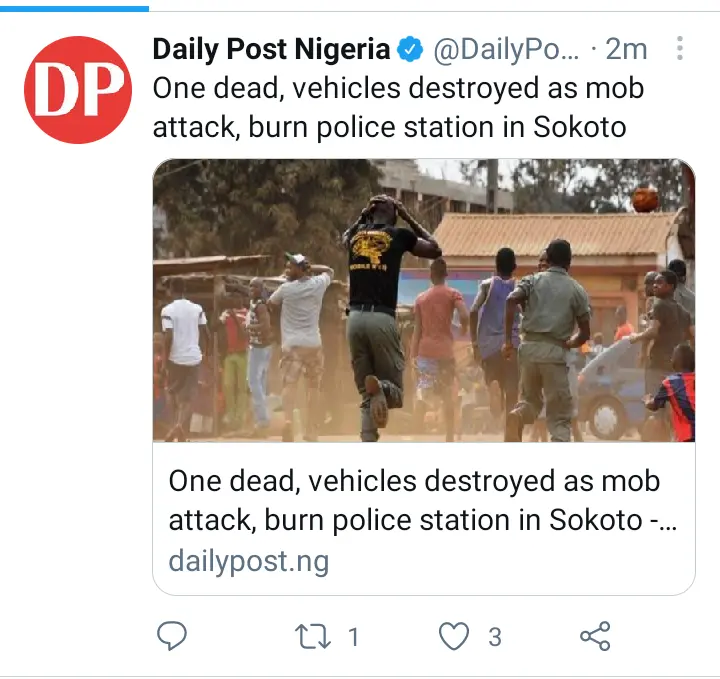 At least one person have been confirmed dead following an attack on a police station in Sokoto. According to reports gathered, the attack occured after the mob demanded for the release of two suspected kidnappers who were earlier arrested over alleged involvement in kidnapping in the area.
According to report gathered, the angry mob succeded in overpowering the police operatives guarding the station and burnt it down alongside a vehicle belonging to the DPO as well as two other police vehicles. The angry mob eventually succeeded in killing one of the suspects while injuring the other.
Gunmen Kill 2 Soldiers In Ebonyi.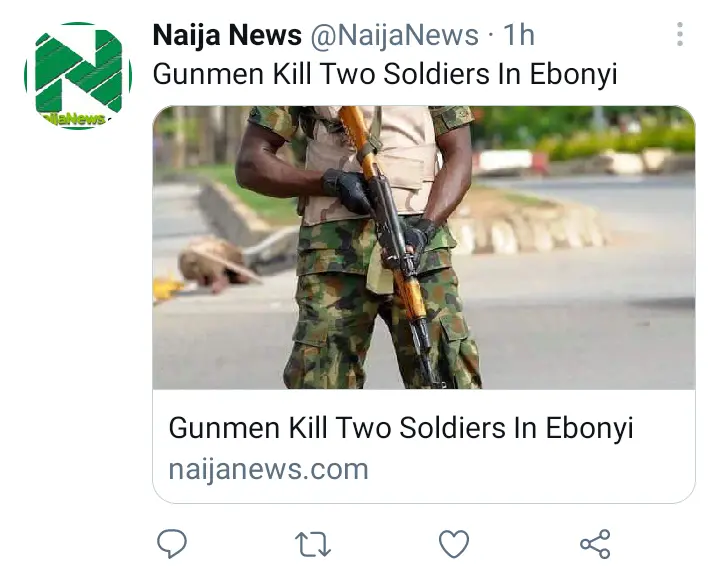 Unknown gunmen on Monday evening killed two military men at a military checkpoint in Afikpo North local government area of Ebonyi state and took away their riffles. According to reports gathered, the gunmen were said to have opened fire on the military officials when they stopped them for a search.
The attack which occured around 9pm on Monday night led to the death of one other woman while the rest ran away.
What do you have to say about this, do you share the same thought with Tinubu?
What do you have to say about the curfew imposed by Wike?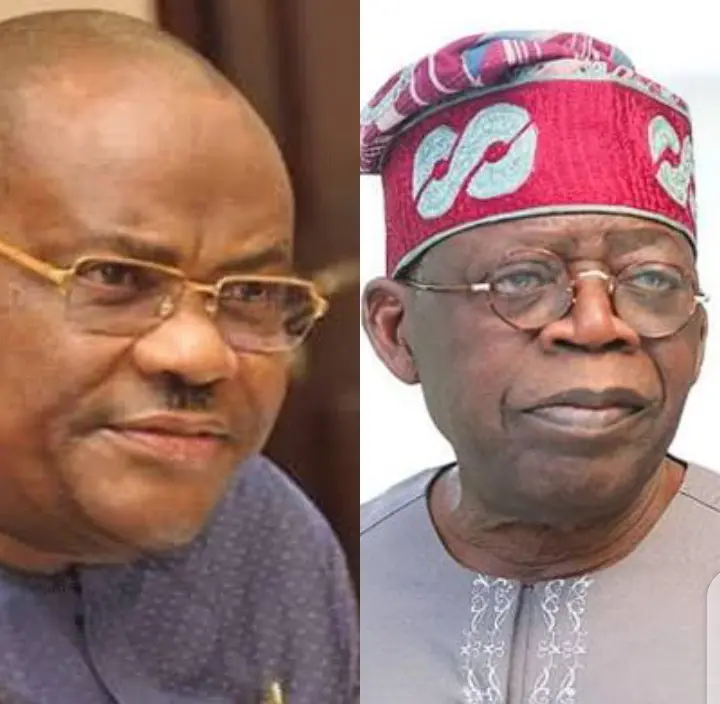 Drop to the comments section and share your views and thoughts with us.
Related