Woman Marries Her Disabled Lover After Everyone Warned Her Not to Marry Him
A Woman Identified as Francine and Her Husband Uzziel has decided to share their extraordinary love story with people. Click the link below to watch the video;
Uzziel is a 41 years old Man that was born like every normal Individual, he was born healthy and also with good legs. According to his Parents, when he was around 7 years old he suffered an unknown disease that made him disabled til date. He was told that when he was younger he went out to fetch water, when he came back he became so weak and had no idea what was going on.
His Parents started to notice some strange and unusual signs in his body, they had to take him straight to a hospital nearby. When he got to the hospital the Doctors treated him, still yet he didn't get cured he only became worse. His legs became stiff over time, even his body became as strong as a tree and by that time he was unable to even move or turn himself around.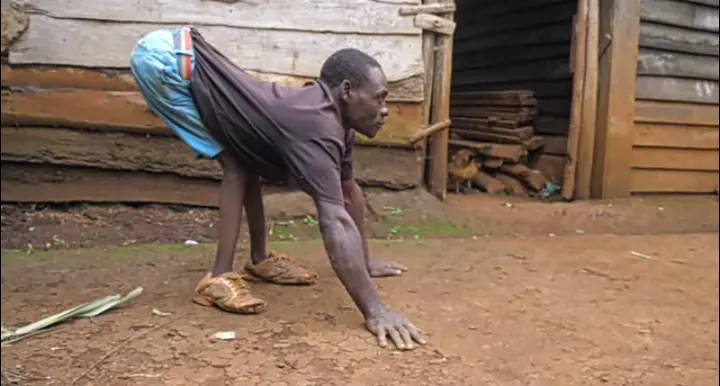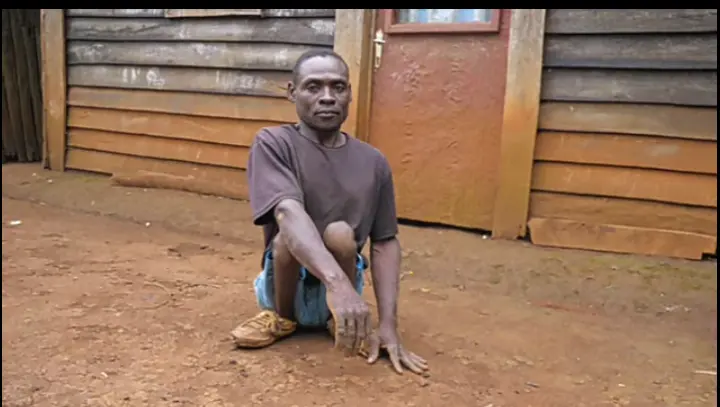 Uzziel started to change drastically and became stiff as time went by, his body even started to bend. Due to the fact that his body started to change, he was giving physiotherapy but nothing worked. After much stress and going in search of a solution, he decided to give up and focus on himself. He began to teach himself how to survive with his body, he started working and didn't let his condition weigh him down.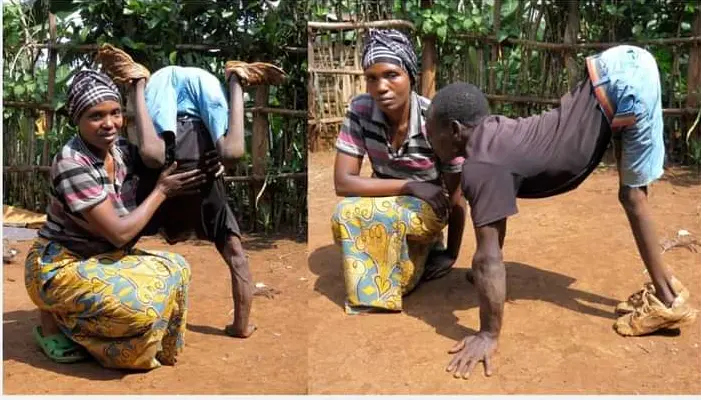 He walks in a different way from other people, but it has not stopped him from climbing trees and getting honey from bees. He is determined to do everything he can for his Family despite his disability. He used to feel inferior due to how his villagers used to treat him, this stopped when he finally met his Wife.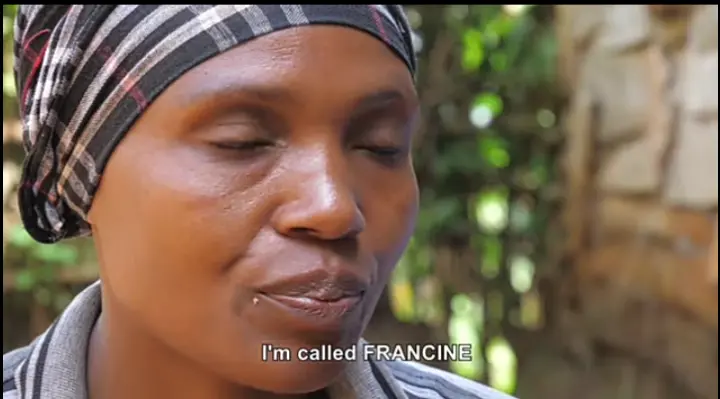 According to Uzziel, he met his wife in a miraculous way and he can't even explain how it happened. Uzziel said he met his wife when she was with her Parents in the village, that was the first time he ever met her and she looked like the most beautiful Woman he had ever met. He couldn't approach her because of her Parents, but the next day he was lucky to meet her alone and he approached her.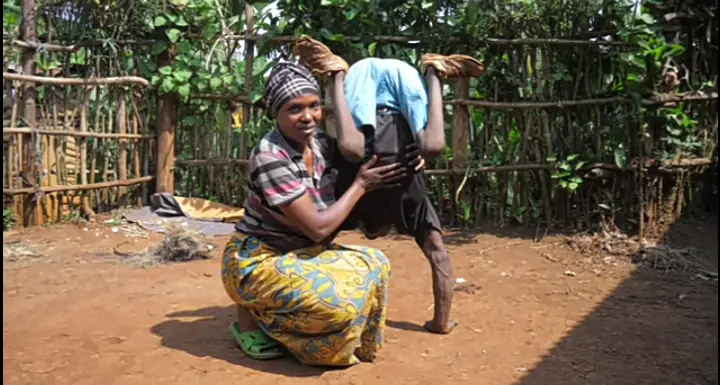 At first Uzziel was scared because he thought she would never accept him, he felt discouraged from the on set but he didn't give up. He kept pushing until they both fell inlove with each other, they got married and are blessed with 4 Children.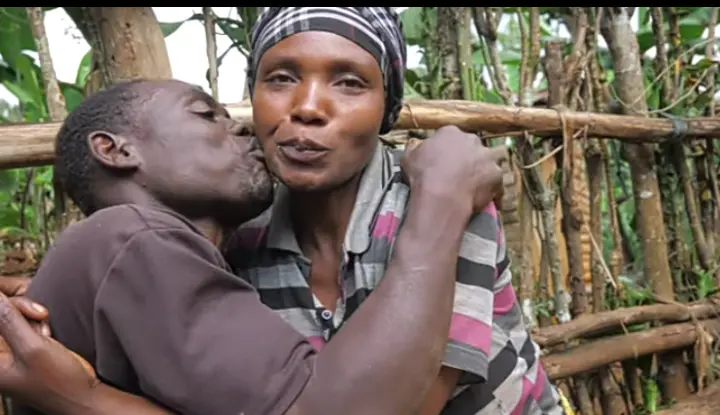 Despite living with a disability, Uzziel didn't let that get the best of him and weigh him down. He is a bee keeper and he has been making money from the business for a long time, he had to do this job because there was no other work for him to do. Despite the fact that the job isn't easy especially for someone like him, he still tries his best and does his work perfectly well.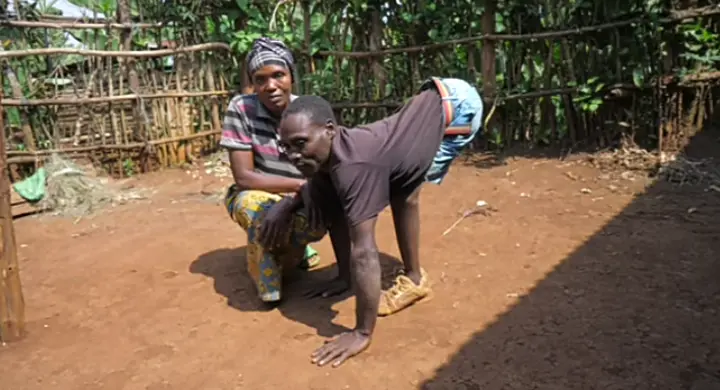 This bee keeping business has helped him alot in life as a Man, he makes money from it. It is from this same business that Uzziel gets money to feed and to train his 4 Children. Apart from being a bee keeper, Uzziel also knows how to mend shoes but he doesn't have the tools to make them.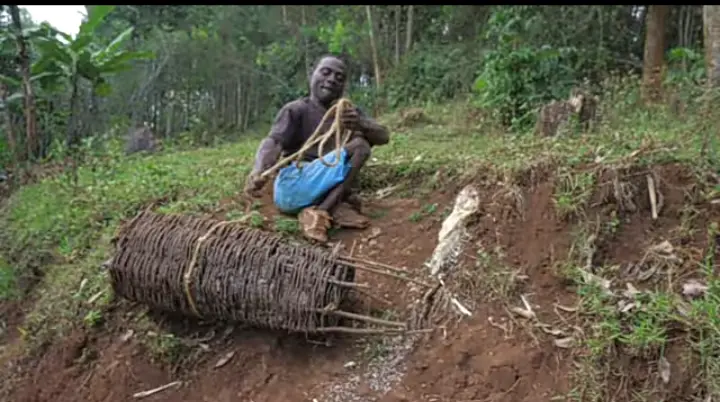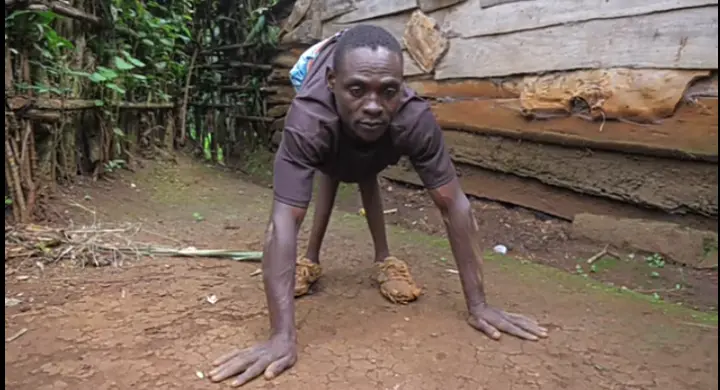 According to his Wife who is Identified as Francine, she met alot of Men before her Husband. She met Men that has everything a Woman desires, ranging from Money to cars and lots of expensive properties. Despite all these she chose to spend her life and get married to Uzziel, even her Parents didn't support the marriage because they never liked Uzziel.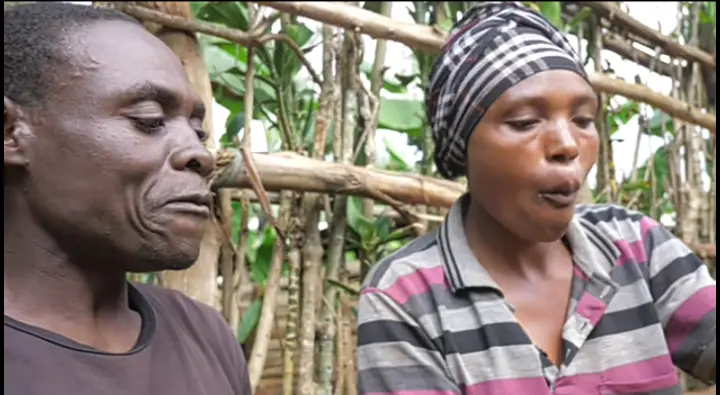 They told her it is better to spend the rest of her life being a single Woman and staying home, than to be with Uzziel as his Wife forever, It was only her Mother that supported the marriage and encouraged her to marry Uzziel.
Related